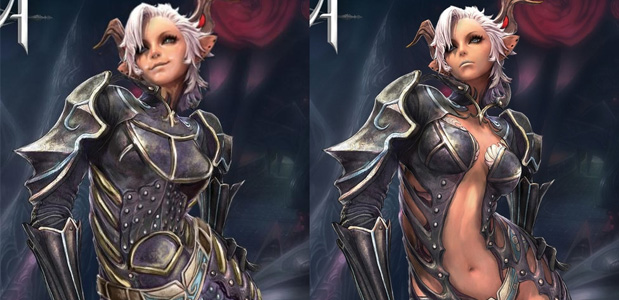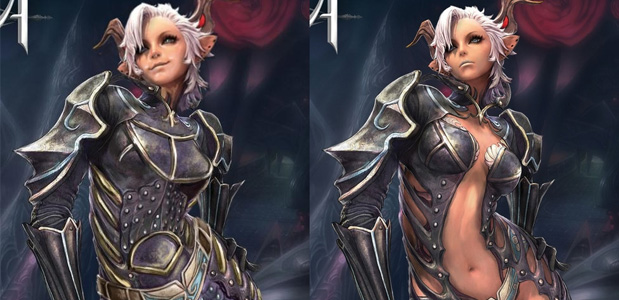 How many times have you heard complaints about the impracticality of female costumes and armor in sci-fi and fantasy art? If you've spent any time online at all, probably a lot! Metal bikinis and strappy leather butt floss are common griping points for fans of otherwise awesome games, comics, and characters. The folks behind this week's featured Tumblr put their talents where their mouths are by redesigning those skimpy suits to create something actually usable while still aesthetically pleasing.
Fandom(s): Various, but primarily female comic and game characters
Theme or gimmick: Most of the posts are "before" and "after" images showing a character in her original outfit and then in her "repaired" outfit.
When it started: April 2, 2013
Tumblr intro: "This blog is dedicated to show and change the looks of ridiculous female armors (and other outfits) that women tend to have in media; such as games and comics. The purpose is to show that over-sexualized women is not "empowering", but clearly offensive and ridiculous – not to mention it's also clearly out of context. We'll also show that their clothes could be greatly improved with a touch of common sense, equality and character. Feel free to submit!"
Why it's great: To be clear, I don't think every single redesign on this blog is an aesthetic improvement over the original costume, but there are so many good remakes that it's worth following to check out the creativity. The ones that are good tend to be really good and go a long way toward proving the point that female characters can wear clothing stylistically equal to their male counterparts and make it work awesomely.