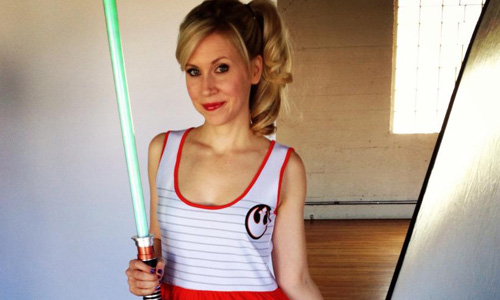 Sometimes we like our Tumblr feed to be laser focused on one particular fandom or even on one aspect of one particular fandom. And then there's the rest of the time, when our geekery filled brains want to wallow in a cornucopia of assorted fannish experiences. If you're having one of those "ALL the fandoms!" moments, this week's featured blog will be perfect for you.
Fandom(s): Anything and everything fandomish and geekish
Theme or gimmick: No gimmicks… This is just a broad collection of all sorts of posts of interest to geeksters.
When it started: November 8, 2009
Why it's great: Look at This Frakking Geekster serves so many purposes, both through its eclectic coverage and through its prolific updates. You're sure to learn something you didn't know about a particular franchise or fandom if you start following this blog, and you'll also discover cool and new things about fandoms you already love. It really is a treasure trove of geekiness, just blending everything from Twin Peaks to Star Wars to Harry Potter together and laying it all out together for your consumption.