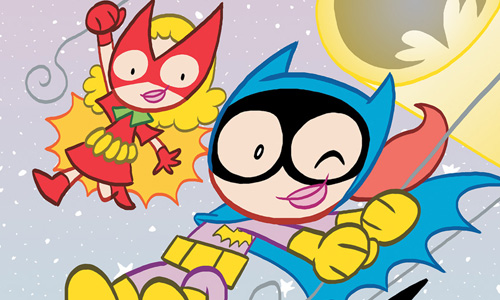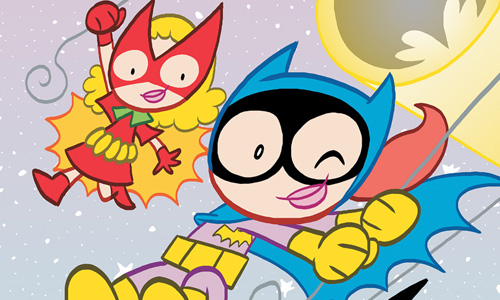 We've been featuring a lot of video game related Tumblrs lately, so this week we're stepping out of the gaming arena and into superhero fandom. Not just any corner of the superhero niche, though! This Tumblr gives us a heartwarming look at the next generation of fandom, and it's a must-follow if you're looking for a lot of geeky feel-good vibes. As always, leave a comment if you know of a fandom-related Tumblr we should consider for our weekly feature, but for now you can click over to our current featured blog to check out the awesomeness!
Fandom(s): Superheroes and comics
Theme or gimmick: All corners of comic and hero fandom are explored with the focus on the little girls who love them.
When it started: April 6, 2011
Tumblr intro: "Superheroes aren't just for little boys. Here you'll find lots of images of little girls from past and present who also love them. As seen on Oprah.com, Comics Alliance, Pajiba, BLTB, School Library Journal and others. You may submit pictures you've taken or pictures of you or a relative. No pictures randomly pulled off the net, please. Girls dressed as superheroes, meeting superheroes, reading superheroes comics are all welcome. If you even have to ask about SFW, you are in the wrong place. This site is run by Sue of the DC Women Kicking Ass. Do not use these images without permission. You can submit photos using submit. Questions? Ask."
Why it's great: Too much of modern comics fandom and geekery has become mired in misogyny and gender bias. It's refreshing to know that for every idiot who accuses a woman of being a "fake geek" or reinforces negative attitudes toward women there are tons of little girls just waiting to grow up, put on their hero attire, and stomp his generation out of relevance. Seeing these kids enjoying their comics, costumes, and toys distills this whole industry and fandom down to what it really should be about in the first place: a shared love of adventure, heroics, and friendship, regardless of sex or age.