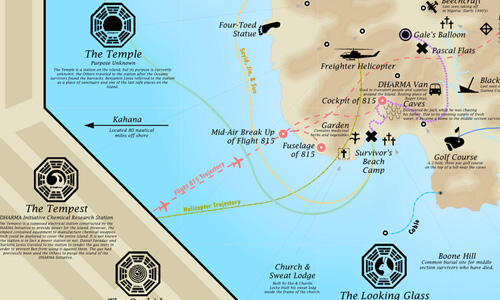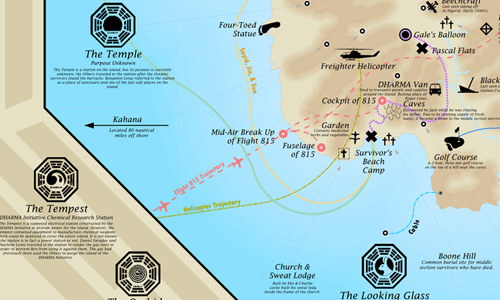 We've used both Fan Art Friday and Fandom Tumblr of the Week to show off fans' creative endeavors inspired by the series they love. Occasionally fan created works grab more than a small and appreciative audience, and that's what happened with the work behind the Tumblr we're featuring this week.
Fandom(s): LOST (with a little Fringe as well)
Theme or gimmick: The development and eventual popular explosion of a fan created map project
When it started: June 10, 2010
Tumblr intro: "The Geography of LOST: Retrospective is the result of a four year geographic study of the fictious ISLAND from the TV show LOST."
Why it's great: The fan who runs Geography of LOST worked for years to produce an accurate geographical map of the island from LOST. He didn't do it because he was contracted to do it or because he thought he could benefit in some tangible way from it. He just did it because he loved the TV show and wanted to learn more about its mythology. As it turns out, his personal project would blow up into a huge and public endeavor, and his Tumblr chronicles the journey. We're privy to the whole thing, from the map's initial posting to its getting noticed by io9 to its appearance in other media to even LOST's producers learning about this awesome project. It's great to see fannish creativity, and it's even better to see the world appreciating it!