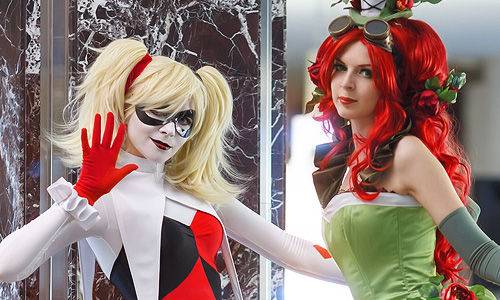 After a couple of weeks of fandom-specific Tumblrs, we're broadening the scope to cover a wide range of geeky interests and the talented costumers who love them. That's right… This Thanksgiving we're thankful for all the amazing folks who dress up in awesome outfits to portray their favorite characters through cosplay! As always, let us know in the comments if you have suggestions for what our next Fandom Tumblr of the Week should be.
Fandom(s): Assorted
Theme or gimmick: Cosplay Blog puts up a new photo every day, each featuring a particular character or set of characters, as presented by top notch cosplayers.
When it started: August 23, 2010
Tumblr intro: "The blog about cosplay with daily updates. You are always welcome and I'm very glad to see you here. Especially you."
Why it's great: While tastes in sci-fi, fantasy, gaming, and anime may vary from fan to fan, one thing remains constant for all of us: We love great characters. The art of cosplay is all about expressing your love for your favorite characters and showing off your talents at sewing, building, and constructing while you do it. As a repository for loads of the best examples of cosplay with daily updates, there's something for every fan at Cosplay Blog. Even better, it's been around for more than two years and is going strong, so there's a huge back catalog for you to explore.