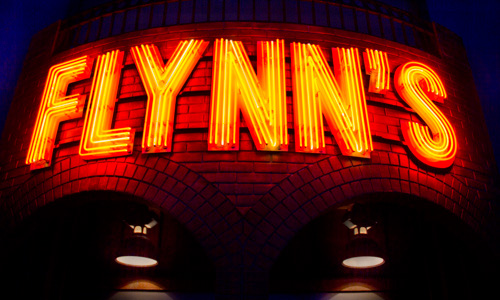 Video games are a very different animal today than they were when I was but a wee lad. I have many fond memories of pounding buttons and staring wide eyed into the screens at the local mall's arcade. If you yearn for those bygone days of yore, this week's featured Tumblr will serve up an awesome slice of nostalgia for you.
Fandom(s): Video games, and specifically arcade machines and culture
Theme or gimmick: Photos of arcade action, both vintage and modern
When it started: March 4, 2011
Tumblr intro: "Arcade Nation is a fever-dream of neon and noise, sticky carpet, ripped jeans, adolescent drama, and, most of all, the spaces where they all come together."
Why it's great: These days, you're extremely lucky to find an actual arcade machine outside of emporiums like Dave & Buster's or in a dingy corner of your local movie theater. A couple of decades ago, arcades were everywhere, and putting some quarters into machines was an expected part of your family's trip to the mall or Pizza Hut. The days of having arcades everywhere gradually gave way to the boom of home gaming consoles. While those modern Xboxes and PlayStations might provide superior graphics and technically stellar gameplay, a piece of gaming culture has disappeared with the aging out of proper arcades. This Tumblr resurrects the atmosphere and excitement of classic game machines, and it's a fantastic blog to follow, whether you have arcade memories of your own or you're too young to remember those days and just think the idea of these mythical gaming caves is awesome.