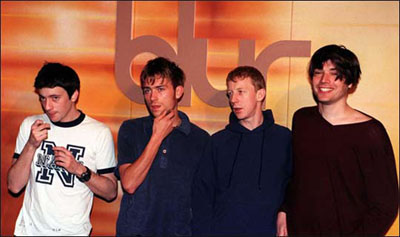 Next week's downloadable songs for Rock Band will be retreads of what the European customers already have received. Next Tuesday, May 20, all nine of the Euro-exclusive songs will be made available for purchase domestically. And, at the same time, all the American-only songs will be released to the European version of Rock Band. The track list releasing to non-Euro accounts follows:
"Beetlebum" by Blur
"Hier Kommt Alex" by Die Toten Hosen
"Countdown To Insanity" by H-BlockX
"Perfekte Welle" by Juli
"Manu Chao" by Les Wampas
"Hysteria" by Muse
"Rock N Roll Star" by Oasis
"New Wave" by Pleymo
"Monsoon" by Tokio Hotel
All the tracks will have a pricetag of 160 MS Points ($2) each, and all except the Blur song are master tracks.