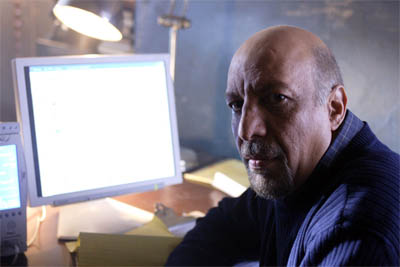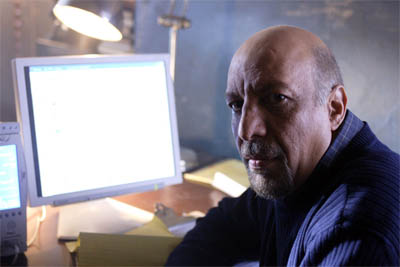 On Saturday I had the opportunity to sit down with Erick Avari for about a half an hour at the Vulkon convention in Orlando, FL. He's an instantly recognizable actor, having appeared in loads of movies and TV series, from Babylon 5 to Alias to Daredevil to Stargate. In the first season of Heroes he played Chandra Suresh, the unwitting mentor of the psychopathic villain Sylar. Being a fan of so much of his work, I was very excited to get the chance to interview him.
Fandomania: When I'm speaking with actors or people in the entertainment industry, I like to find out what they are fans of themselves and get that perspective. Can you give me an idea of some of the things you're interested in and maybe some of the TV shows or movies or anything you're a fan of?
Erick Avari: Do documentaries count?
Fandomania: They do, absolutely.
Erick Avari: I love documentaries. I'm actually a rare breed. I try to stay away from-well, not try, I do… I find myself pulling away more from TV. Except for HGTV. I love HGTV. I find myself really going more for… I want to say "reality" but that of course connotes reality TV, which I am not a fan of at all. But I like to watch real people; I love people-watching. In fact, the more I watch TV, I find myself picking up bad habits as an actor. I get certain rhythms and certain line readings that are just so "pat," you know? And they just come out because you just get so saturated with it.
Fandomania: It sounds like it untrains you from the right way to be.
Erick Avari: Exactly. So, I'm sorry, but I don't watch TV. There are a couple of shows that I obviously watch, but for the most part it's the news programs.
Fandomania: That's interesting to hear, and the reasoning behind why you don't watch it is interesting as well. That's something I hadn't thought about.
Erick Avari: Yeah. Ever since I came to Hollywood from New York, I find myself slowly pulling away from TV and films.
Fandomania: You've appeared in so many things that I personally am a fan of. Recently you even were in Heroes. What was that like, working on the show in a flashback capacity?
Erick Avari: It was really interesting. Actually while I was doing Heroes, they were very, very generous and kind to fit their schedule around me. I was scheduled to go out to Morocco to do a movie, Charlie Wilson's War, which ultimately I got cut out of. It's ironic, because I have never been treated with more grace and kindness and respect on any other set than on Charlie Wilson's War, and I got cut from it. [laughs] So that's ironic. But Heroes was a little crazy, because we shot four episodes in a period of two weeks, and it was all scattered at the time. They didn't even have Sylar cast, and I was supposed to be killed by him. And so I was like, "Okay, who's doing the killing?" "Well, right now it's going to be the stunt guy."
Fandomania: [laughs] I remember when I was watching and I was hearing buzz about who Sylar was going to be. I had this big theory myself that Peter was going to turn out to be Sylar-
Erick Avari: Right, right.
Fandomania: And I remember originally when your character was shown on the backs of books and things, there was a different face.
Erick Avari: That's right, because they didn't actually think they were going to have that character ever appear, and then they decided they wanted to have him. But apparently they just lined up six guys, and my son [on the show] took shots with all of them, and then the producers picked and said, "Okay, that's the one." And then they cast me to play the role, and I remember seeing this whole thing on the internet about, "Wait a minute, that wasn't him!"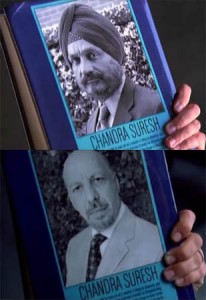 Fandomania: It's amazing how observant the fans can be.
Erick Avari: Oh yeah. And in fact, I think even before they showed me, you heard my voice on the answering machine. And there were people on the internet saying, "That's Erick Avari. I know his voice! But it wasn't his picture on the dustcover!" They were reading all kinds of things into that.
Fandomania: I'm sure you have a lot of experience from being in so many genre related things with fans picking up on details and asking you direct questions.
Erick Avari: There are a couple of errors they've pointed out. You know, they'll say, "You know, you were carrying this thing, and it wasn't there in the other scene." Stuff like that. They're always picking that up. And I know, after I'd done Deep Space Nine-after it aired-it was amazing. Within a two week period there, wherever I went, whether it was the 7-Eleven or at Macy's or wherever, people would come up with these strange, cryptic sentences. They'd say, "You know the prophecy's not going to come true, right?" And I'm thinking, "What the hell are you talking about?" [laughs] We'd shot that some time ago, and you forget about those things.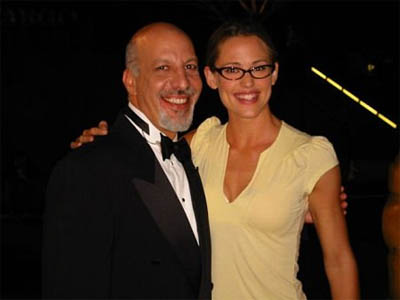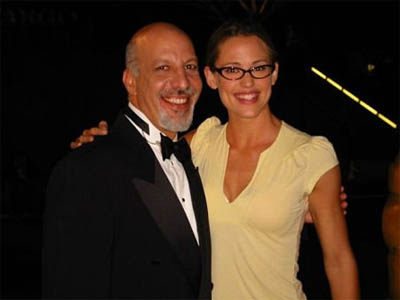 Fandomania: What are you working on right now?
Erick Avari: Well, I just finished two movies, one with Richard Gere and directed by Lasse Hallstrom. It's a true story about a dog called Hachiko, and it's a real tear jerker. It's a great script. I love it, and I'm a dog lover myself, so it was great. We started shooting this in January in Rhode Island, and you know Lasse Hallstrom loves the change of seasons and scenery. They were going to shoot through January in Rhode Island and do a drop, as they call it, with a pickup in June. It's sort of a departure for me, this part. I play this hot dog vendor, as opposed to someone in a suit. So I'd grown my beard out really full and bushy, and I guess I hadn't thought it all the way through, but come the end of January, I was done with this beard. It was itchy, and I'd grown it out full, so it was very uncomfortable. But I had to keep it until June, or at least some semblance of it, because it was really long, and I couldn't do much with it to maintain the same look. So I was stuck with it until June. But meanwhile I did another movie, a comedy, with Kevin James, and I couldn't very well walk on with this beard. So I had to trim it very judiciously and keep it very manicured. I was putting gel and products into it to try to make it look decent. Then I did two TV shows, one with Sarah Silverman, and the other is a new show called The Middle Man. And then I picked up this movie again, so I had to have the beard again.
Fandomania: And what's the name of the movie again?
Erick Avari: It's Hachiko. I'm really hoping it's going to be one of those classics. It's a great cast with Richard Gere, Joan Allen, Jason Alexander…
Fandomania: That's a good list of people.
Erick Avari: Yeah, and it's a very small group, you know, and it was a wonderful shoot. Difficult because of the weather. We were shooting outdoors, and every scene of mine was outdoors.
Fandomania: And you were shooting in two different seasons, so you had the cold weather and then the hot with the beard.
Erick Avari: Yes, that's right. But I'll take the heat over the cold weather. The cold weather was frightful. But it was fun, and the same thing with Stargate, for example. We were shooting in one hundred thirty-eight degrees.
Fandomania: Wow, that's pretty unbearable!
Erick Avari: Yeah, people were just going down everywhere.
Fandomania: Where was that shot?
Erick Avari: In Yuma, Arizona. It was pretty wild. But, you know, there's something about working under those conditions that it's a real bonding experience, and you really feel like you've come out of it. You've survived it, and your friendships are deeper and stronger, and your memories of it are more vivid, as opposed to something that was easy.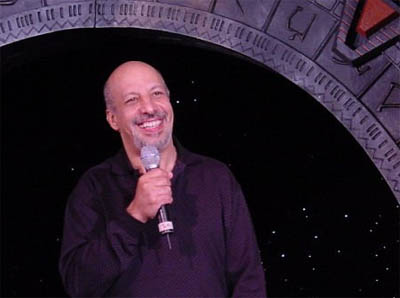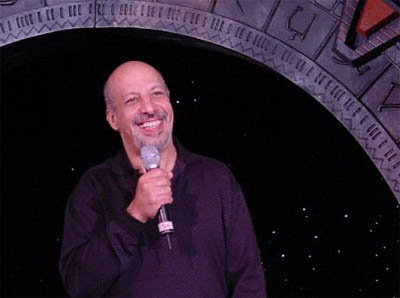 Fandomania: It sounds like that was quite an experience.
Erick Avari: Yeah. This is a job that I love doing. You know, you take away all of this stuff [gestures to the convention crowd]. It's a job that I just love. And if you're not going to have fun doing it, Lord knows there are other things you could do. It always astounds me when I see people complaining or just being unhappy about something that really is just inconsequential. I don't get that, and I don't have very much patience for that.
Fandomania: Thank you very much for taking the time to sit and talk with me today. It's an honor to meet you.
Erick Avari: It's my pleasure.