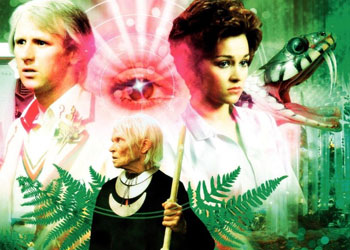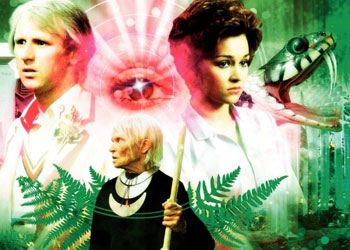 BBC is back with another pair of classic Doctor Who adventures that will be getting remastered DVD releases. This month it's a double dose of Peter Davison as the Fifth Doctor in "Kinda" and "Snakedance."
"Kinda" (Story 119)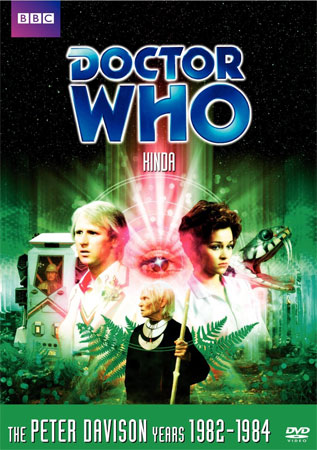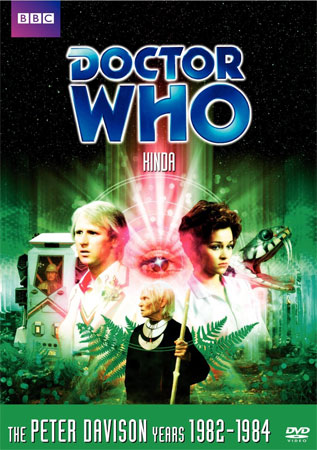 A fan favorite episode from Peter Davison's tenture as the Doctor, "Kinda" places the TARDIS on the planet Deva Loka, a paradise where a human colonization team is running into trouble. The party has been losing team members one by one, presumably into the lush jungle that covers the world. The native people of Deva Loka are the Kinda, a telepathic society that believes an ancient evil is on the move.
"Kinda" originally aired as a four part serial in 1982 and has been the topic of much analysis and discussion due in part to its philosophy. The Kinda people and their beliefs reference Buddhism in principle, as well as in blatant naming references among the episodes' characters and entities. This story became a popular one and would be followed by a sequel story. "Snakedance," also releasing on DVD this month. The "Kinda" DVD release also includes a trove of special features:
Audio Commentary by Peter Davison (The Doctor), Janet Fielding (Tegan), Matthew Waterhouse (Adric), and Nerys Hughes (Todd)
Dream Time – Making-of featurette starring several cast and production members
Peter Grimwade: Directing with Attitude – A featurette retrospective on the career of the director
14 minutes of deleted and extended scenes
Optional CGI effects sequence
CGI effects comparison
Isolated music score
Photo Gallery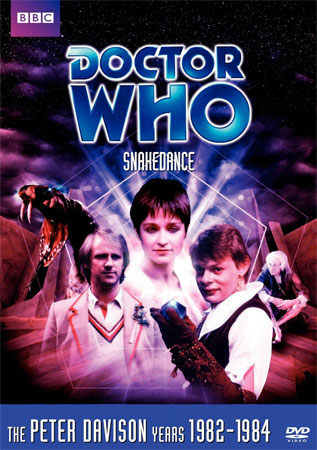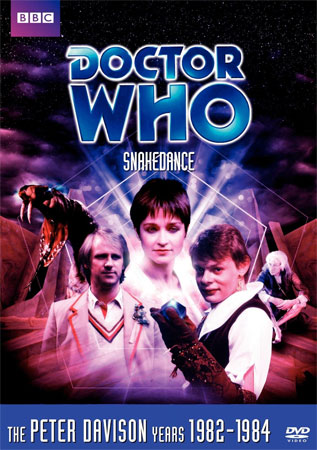 The Doctor's companion Tegan is haunted by the ancient and evil Mara from the previous adventure, "Kinda." Influencing and inhabiting Tegan, the Mara seeks to regain its worldly form when the TARDIS arrives on the planet Manussa, just prior to a local celebration. Faced with a companion in danger and a world on the brink of domination, the Doctor must work quickly to defeat his old enemy once again.
"Snakedance" is the sequel story to "Kinda," which aired the previous season. Like "Kinda," "Snakedance" is a four part serial, and it originally broadcast in January of 1983. It was planned as the second part of a trilogy about the Mara, but the third part never was produced. In addition to the complete serial, this new DVD also includes the following features:
Audio Commentary by Peter Davison (The Doctor), Janet Fielding (Tegan), and Sarah Sutton (Nyssa)
Snake Charmer – Making-of featurette starring some of the production crew
In Studio – A behind the scenes featurette showing the recording of special effects sequences
3 minutes of deleted scenes from the end of the adventure
Saturday Superstore guest starring Peter Davison
Isolated music score
Photo Gallery
Both "Kinda" and "Snakedance" release on remastered DVDs on April 12, 2011.