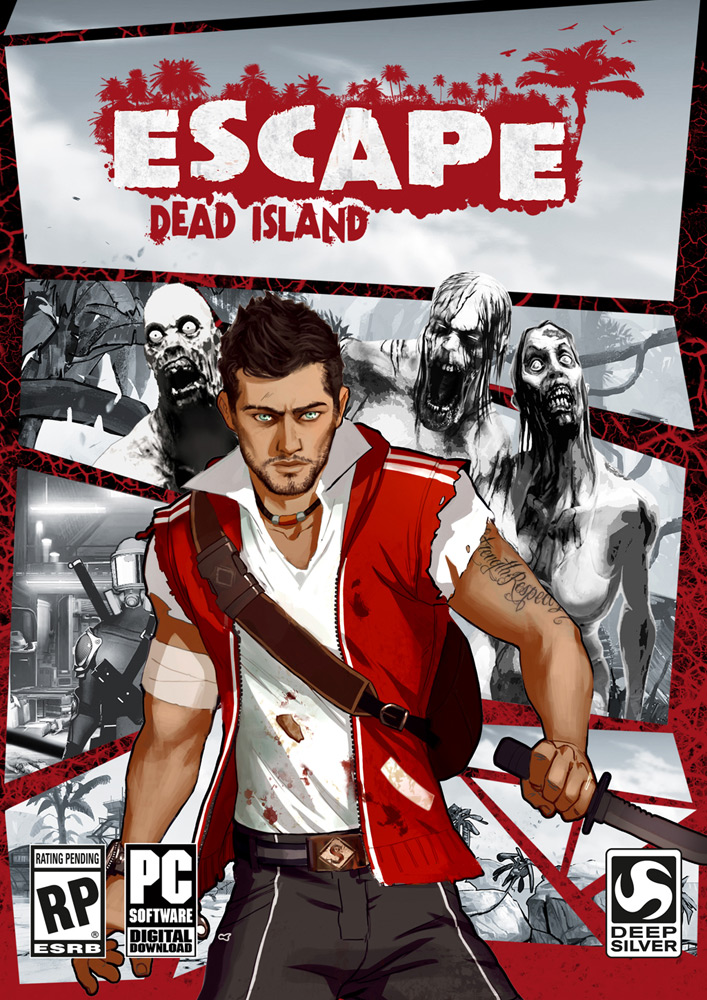 After the revelation of Dead Island 2 with an awesomely memorable trailer at this year's E3, here comes another opportunity for you to delve into some Deep Silver styled zombie shenanigans. This time it's in the form of Escape Dead Island, a new take on the expanding franchise's zombie mythos. Here are the details, straight from Deep Silver:
"Explore the quarantined island of Narapela and get to the bottom of the sinister zombie virus plaguing humanity this fall as publisher Deep Silver revealed Escape Dead Island today – the brand new survival mystery game taking place in the Dead Island universe, coming this fall to the PlayStation®3, Microsoft Xbox 360™ and PC for $39.99. In this single-player experience, fans will take on the role of ambitious Cliff Calo, son of a wealthy media empire mogul with a chip on his shoulder and something to prove, as he traverses across the globe to Banoi after hearing about the gruesome events that took place in the original global best-seller, Dead Island. Can Cliff uncover the clandestine origins of the virus and get out before it's too late?

With an exceptionally striking comic-vignette art style, Escape Dead Island emphasizes a story driven plot which pits players against their own psyche as they try to escape the island and the cryptic, looping horrors that lurk there. Penned by Emmy® award-winning author Anne Toole, Escape Dead Island catapults Dead Island fans onto a lush tropical island infested with brutal zombies where only cunning stealth can help players retain their sanity."
Escape Dead Island has a distinct new look that complements the craziness of the story, and while combo weapons and the series' zombie foes are present and accounted for, the overall tone seems much more story focused and psychedelic.
In addition to the announcement of the game itself, Deep Silver also unveiled a cross-promotion with a retailer today. Gamers who preorder Escape Dead Island at Gamestop will get access to the Dead Island 2 beta in 2015, and Gamestop Rewards members who preorder will be entered in a drawing for a chance to be flown to Germany and turned into an in-game zombie for Dead Island 2.