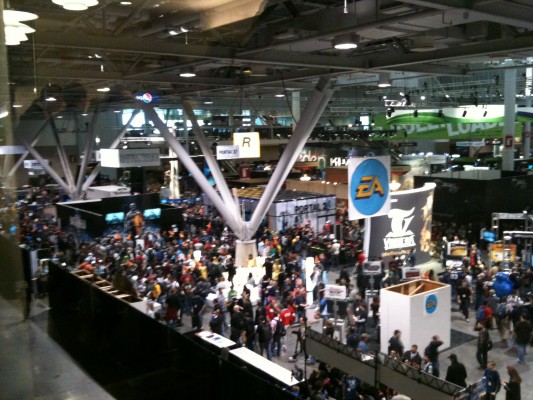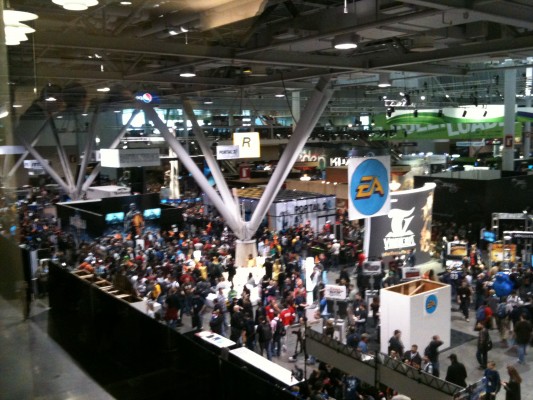 Earlier this month, I got to fly out to the great city of Boston to attend the second annual PAX East. Got to see loads of really well done cosplayers, sit in on a couple of great panels, meet awesome people, and get yelled at by a homeless man! All around, a brilliant time was had!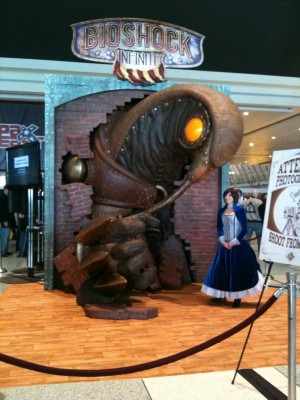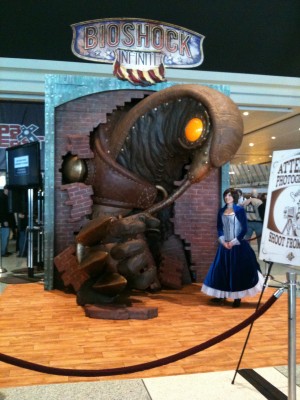 This year's PAX East had an attendance of 65,900 people, making it bigger than last year's PAX Prime and (from what I've read) the biggest gaming convention to date. There were a lot of people there! Despite the number of con goers, to me it felt like there weren't that many exhibitors there as there were when I went to PAX Prime a couple years ago. Whether that's because not much is coming out relatively soon that has some hype around it (*cough* Mass Effect 3 / The Secret World *cough*) or what, I'm not sure. I also noticed that the booths weren't giving away as many freebies as they had on my last PAX tour. All I do know, is that from my perspective (a non-tabletop gamer) and past PAX experience, there wasn't a whole lot to see, unless you wanted to wait a few hours in line to demo the games that were there.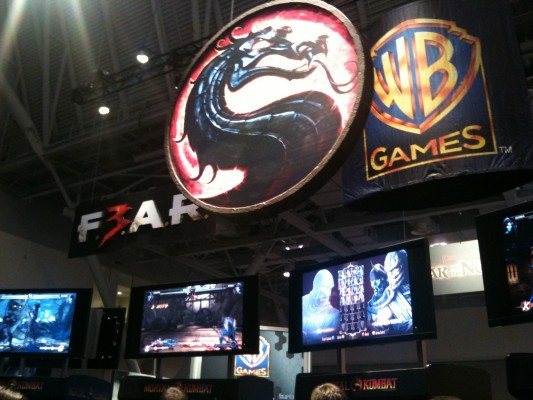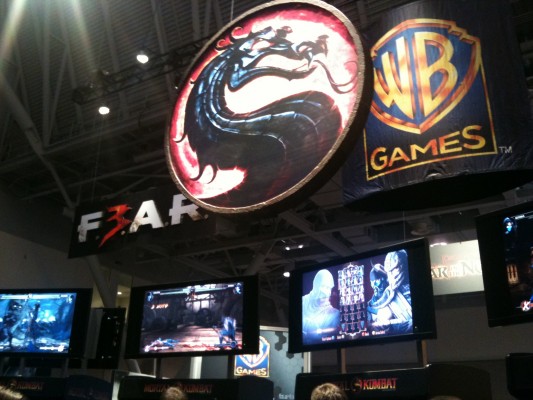 Which, I'll be completely honest, I couldn't be bothered with. I'm the worst at waiting in line, so I did not demo most of the few games that were there that I wanted to check out. The game I did get to demo thanks to my press badge and awesome connections was Mortal Kombat (which I was super stoked about). I haven't been reading a bunch of stuff about the game because I like to go into them not knowing everything that's going to happen. I like some surprises, you know? So I was tickled to find out that, at least in this demo, you play as a team and can tag each character in and out. What I also really enjoyed were when you triggered a special move and the camera went into this x-ray vision and you got to see all the bones breaking and internal organs being ruptured. The friend who I was playing against and I had a riot at this demo, and apparently so did the group of guys standing behind up giving a play-by-play of what we were doing. And my brother's always giving me grief about being a button masher! Totally paid off that day, I can tell you.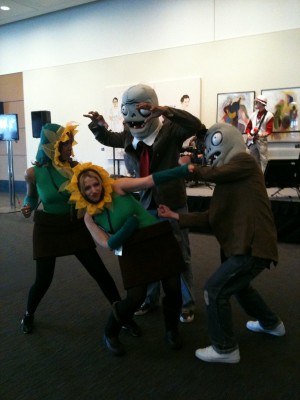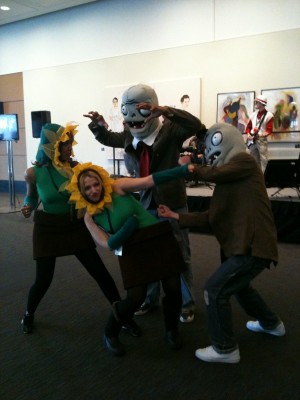 The other thing that I noticed that was way different were the "booth babes." Now, some of them were out running around and interacting with the con goers on the floor (like the Plants vs Zombies characters above), while other booths had actual booth babes hanging out (literally, from their outfits in some cases) at the booths. Booth babes are a dime a dozen at most cons. At PAX events, they are supposed to be nonexistent. Not sure what happened with that rule in this case, but hopefully the ladies the companies were using to draw in the hordes of males that were there knew about the products and maybe were even gamers themselves. Any other con, I don't think I would have been bothered at all by booth babes because you just get complacent with women being used that way (yes, even as a woman myself). However, two things happened at this con that made me change my mind. One, PAX is supposed to have a rule against booth babes. Simple as that. They have a rule, stick to it. Two, during the panel "The 'Other' Us: If We're All Gamers, Does Our Gender Matter?", the fact that booth babes were at PAX was brought up (by a male panelist, no less), and Alli Thresher made an excellent point (and I'm paraphrasing) that booth babes make it hard for women to actually work in the industry and work the booths at events like PAX. She shared a story of a male con goer at some convention she'd been working dismissing her as a booth babe and flat out telling her he'd rather just wait for one of the men who actually worked on the game to talk to. So while the no booth babes policy PAX is supposed to have may be to keep things family friendly, it also sets a standard and example that women in the booths know about the product and are just as able to talk about it as their male counterparts. It may be a small thing, but if PAX keeps getting bigger every year, it's a small thing that could slowly make a difference.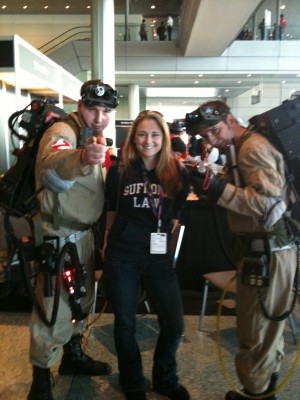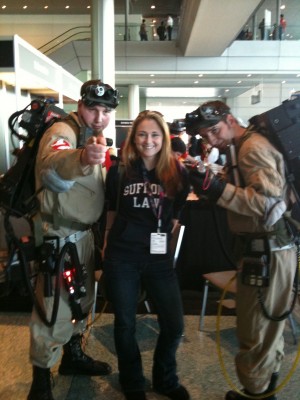 Speaking of people in costume, cosplay-watching was awesome at PAX East. I mean, check out our very own Paige up there with some Ghostbusters! If there's one thing a con is great for, it's being able to see all the people dressed up like their favorite characters. A lot of the costumes are top notch and you could tell a lot of time went into making them because there were some serious details put into every cosplay that I saw. What's also nice is just being around people with similar interests and taste as you. As someone with blue and green hair, it was fantastic to walk around the convention and see someone else with a head full of blue hair or pink hair, and to stop and have conversations with them about how awesome everyone looks. But that's the best thing about a convention like this. PAX is about community and you can really feel it with how genial everyone is to each other for the most part. People are willing to take pictures with you or let you take pictures of them, you can geek out over the games you get to play or the ones you see others playing. It's a great time to get out, meet people, and have good conversations and fun for a weekend.