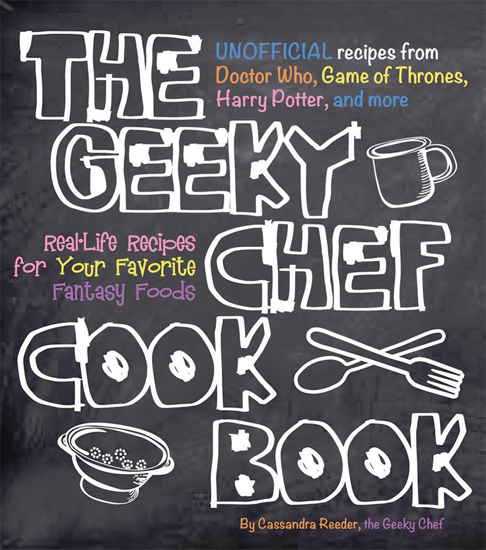 The Geeky Chef Cookbook: Real-Life Recipes for Your Favorite Fantasy Foods addresses all your geek dining needs – be it a tear-stained send-off to season 5 of Game of Thrones, a parking lot picnic outside Comic-Con, a Minecraft themed birthday bash, or just a regular Saturday night binge viewing of Star Trek.
Enjoy ingest-able delights such as:
Butter Beer (Harry Potter)
Fish Fingers and Custard (Dr. Who)
Romulan Ale (Star Trek)
Bowl of Brown (Game of Thrones)
Rock Sirloin (The Legend of Zelda)
Bacon Pancakes (Adventure Time)
Dragonbreath Chili (World of Warcraft)
Lembas (Lord of the Rings)
and so many more!
This week we're giving away a copy of The Geeky Chef Cookbook to one lucky winner! You can get a chance to win by entering anytime between now and midnight Eastern time on the night of Monday, June 22, 2015. Take a look at the form below to see all the ways you can enter.
Good luck!