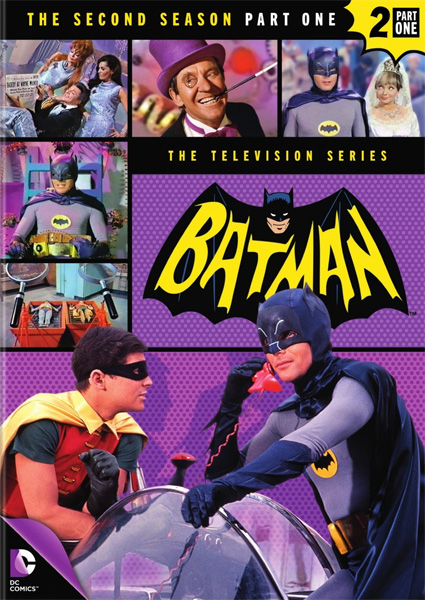 The forces of good and evil clash as Warner Bros Home Entertainment releases Batman: The Second Season, Part 1 on DVD this week. This 4 disc set assembles 30 full episodes from the classic Adam West TV series, and we have a copy to give away to one lucky winner!
Batman and Robin are set to take you on more perilous plots with fiendish foes trying to undo our undaunted heroes! From the torturous King Tut to a straying Catwoman to the provoking Joker, Batman (Adam West) and Robin (Burt Ward) take on a cape-full of calamity. But wait! There are still plenty of Bat-gadgets and plot twists in the race against time and adrenalin laced adventure. Now completely re-mastered, all the originality, crime-fighting action and arch-villainy can be yours! The series stars Adam West and Burt Ward with the ever-popular guest stars Julie Newmar, Casear Romero and many more.
You can enter this contest anytime between now and midnight Eastern time on the night of Friday, February 13, 2015. Check out the form below to see all the ways you can enter.
Good luck!