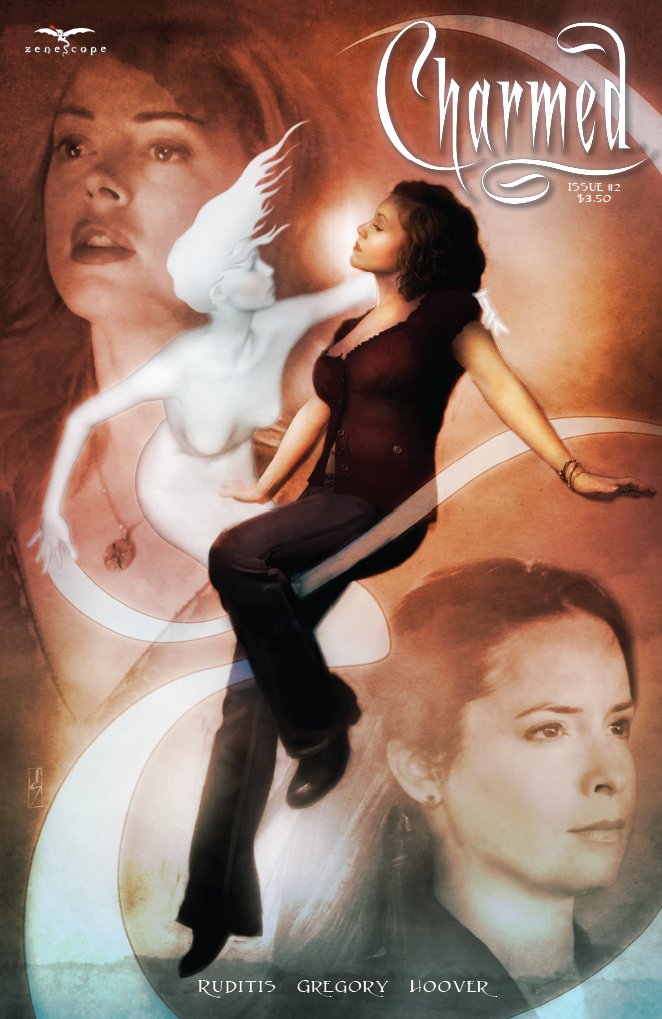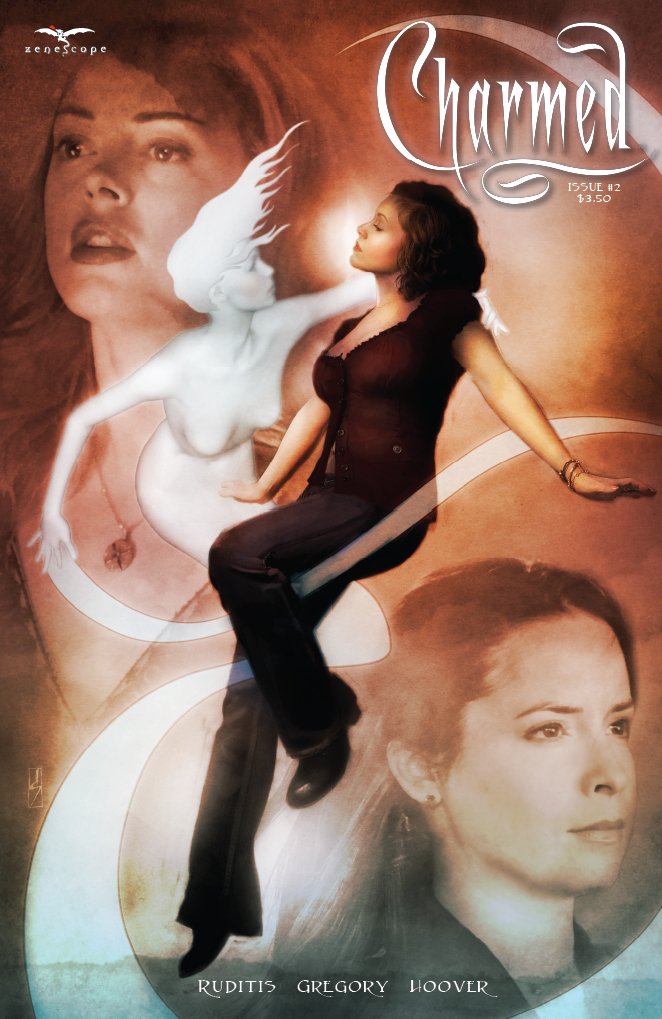 Issue: Charmed #2
Release Date: September 1, 2010
Author: Paul Ruditis and Raven Gregory
Artists: Dave Hoover
Cover A: Greg Horn
Cover B: Dave Seidman
Publisher: Zenescope Entertainment
We start off this month's issue with the Halliwell sisters, Piper and Phoebe, preparing to attend a funeral. Phoebe is a bit too upbeat for this event, along with making a few inappropriate comments about her brother-in-law, but we all grieve in our own way I guess.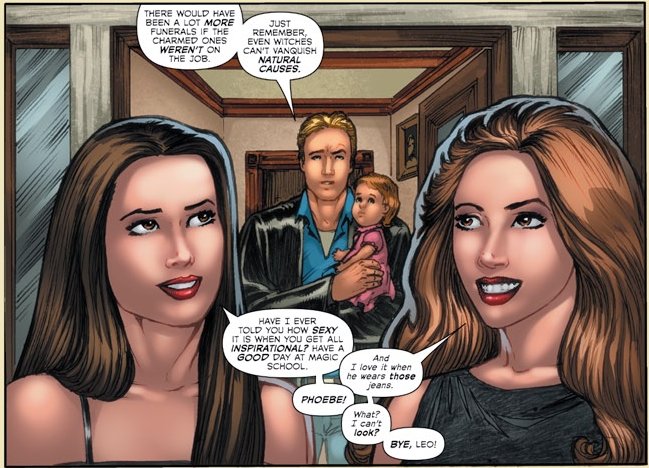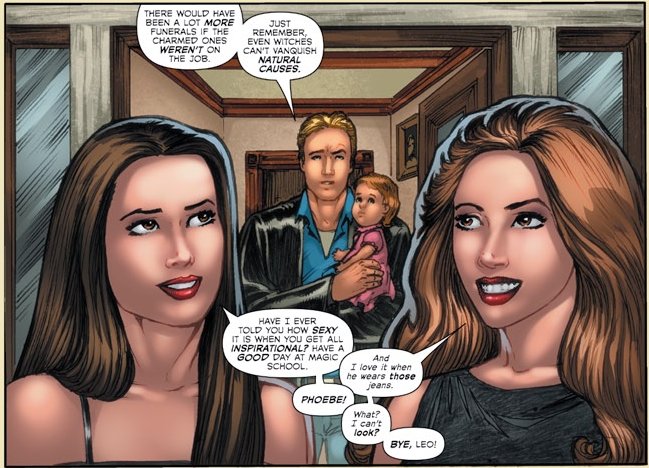 Paige is elsewhere, meeting her new charge, since she didn't know the deceased. And her charge is not who I was expecting. The school bully is a witch? That's a twist. And he's more hung up on the naming part of the whole revelation than accepting he actually has powers. Warlocks are evil, so he can't be a warlock, no matter how much cooler he thinks the name is.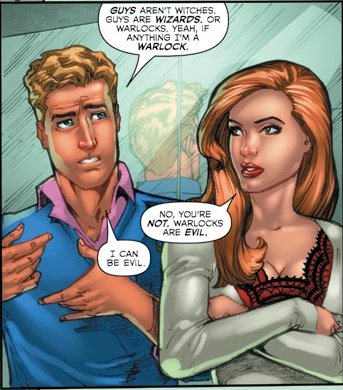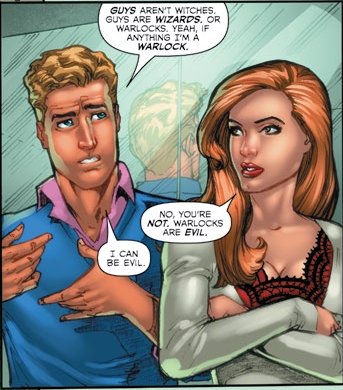 And that leads us directly to the bad guys, the warlocks, who have been hinting at evil since the comic series started. They're building up the Underworld again to regain power for their leader; yet unseen but not unheard. The first full panel gives the warlocks some serious muscle definition with shading and coloring. I'm not sure if that was shadows or on purpose, but they looked fierce.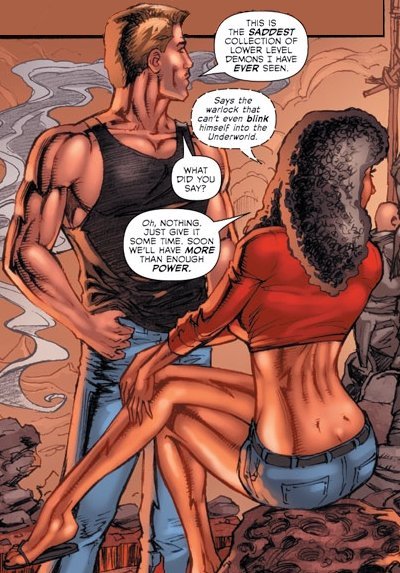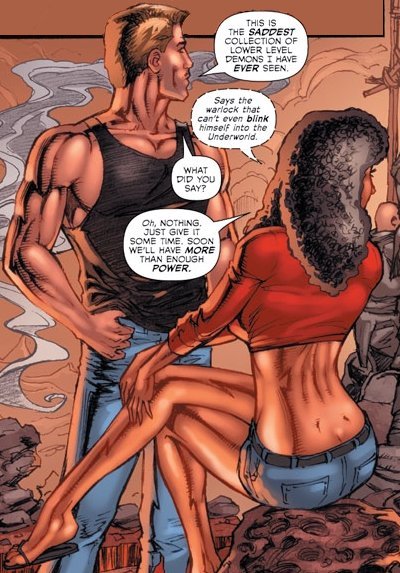 We learn that the funeral is for the first innocent that the sisters ever saved. It's a piece of Prue, now lost. But this is no ordinary death; there was something else involved. The Charmed Ones, of course, don't want to get pulled back into the fray of fighting demons and evil. They had a nice, quiet life going for them. But normal and the Halliwells never went hand in hand. And now, all their innocents are in danger if they don't take up the charge.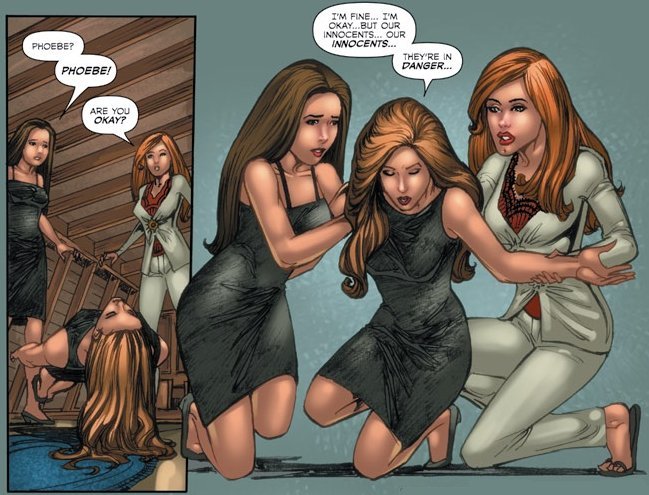 The story is becoming more set up now. We have a path and a fight brewing, along with some secondary players that are becoming important. The only downside for this month was the very first page. I did not like Paige's letter at the beginning of the issue because it not only broke the fourth wall, in that she knew what was going to come in a few issues, but it was also hard to read. I understand that it's supposed to be her real writing, but it was an unnecessary endeavor. Next time let's not look into the future and just concentrate on the present.
Rating: 3 / 5 Stars