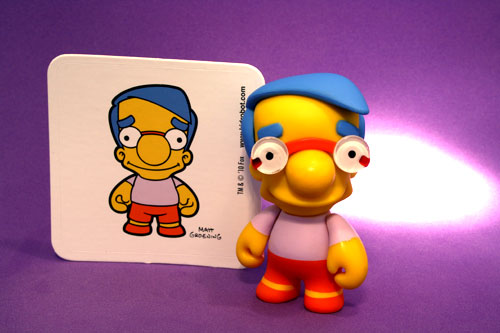 It's been a while since I've covered collectibles on here, but today I'm jumping back into the collectibles game with the second series of Simpsons mini figures designed by KidRobot. Here's a look at a couple of the figures, along with our first ever video unboxing and review.
The KidRobot Simpsons figures are awesome little 3″ tall vinyl figurines of various characters from the Simpsons family and their supporting cast. The figures come in blind box packaging, so you don't really know what you're getting until you open the box, a little like trading cards. This second series brings 25 new figures into the line. Headlining the roster are mariachi and zombie versions of Homer, Marge, Bart, Lisa, and Maggie. Other notable characters include Milhouse, Moe, Groundskeeper Willie, and Carl Carlson. In addition to the 23 figures that are displayed on the box and packaging, there are two secret figures.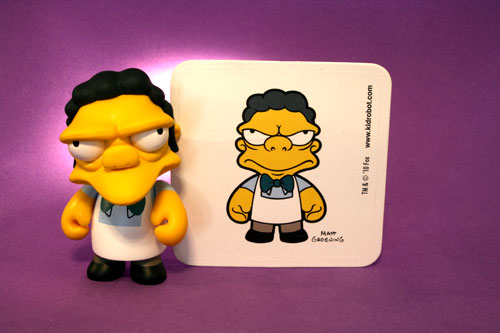 The figures themselves are well sculpted and crafted, and they look just like the characters from the cartoon. They have poseable heads and arms but otherwise are stationary vinyl figurines. I received two of the figures for review, and you can see an unboxing and get a look at both of them in the video review.
These figures would make great little gifts or stocking stuffers. You can find them at www.kidrobot.com, among other online stores.