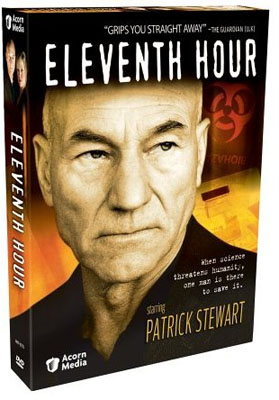 Eleventh Hour
was a short lived British sci-fi series from 1994 that starred Patrick Stewart as a science advisor who investigated conspiracies and science-related crimes, ala The X-Files
. The original series only lasted four episodes, but now CBS has an American adaptation in the works.
Rufus Sewell (Dark City
) will play the Patrick Stewart role, and Marley Shelton (Grindhouse
) will play his assistant. Jerry Bruckheimer will produce the series, which is being showrun by Sleeper Cell
and Brimstone creators Cyrus Voris and Ethan Reiff. The pilot episode is being written by Mick Davis and directed by CSI
's Danny Cannon.
Source: Hollywood Reporter