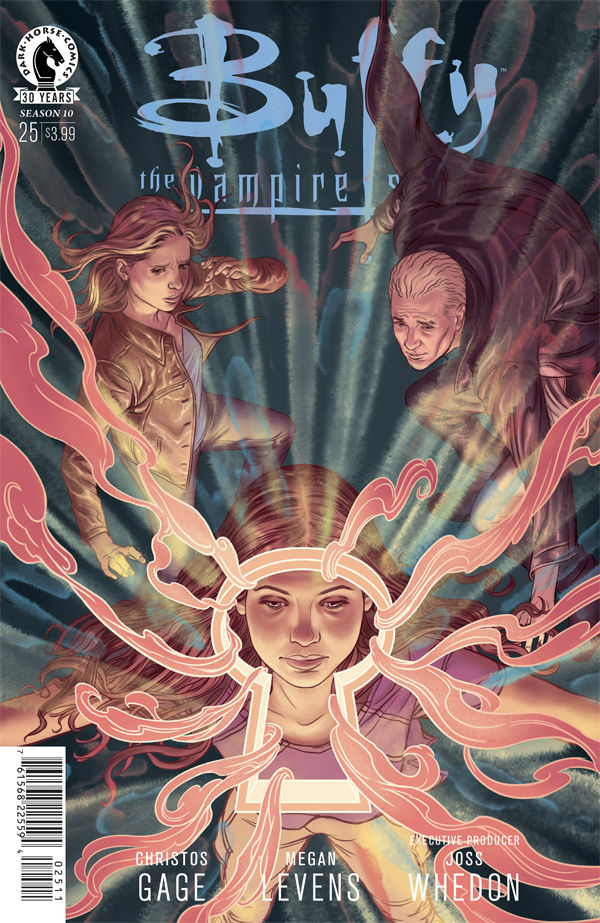 The gang has to close the portal between Earth and the Hell dimension, but how can they achieve it? What seems like a no-win situation requires some large sacrifices and uncertain futures for all involved. How will the world change before they are reunited once again?
Note: This recap may contain spoilers!
Dawn is ready to step up and sacrifice herself for the greater good. She's the Key and as such she holds the power to close the portal, but that comes at a price. To do so, she'll have to stay behind and forever be cut off from Earth unless she can hop through other portals into other dimensions on a journey back to Earth. However, her friends and family are divided on that plan.
Giles is sure that Dawn could close the door, and have access to her full power as she does it, but Spike and Buffy aren't on board with that plan. They know they don't want to sacrifice Dawn, but no one has an alternative. It's do or die, and so they all charge forward to take on the monsters. Kerberon, God-King of the plane, approaches them and spews off threats. Outnumbered and outpaced by a giant enemy, it looks like they are sure to lose, but Dawn finally comes into her power and turns Kerberon into ash. That kind of power is also enough to scare the hordes away for now.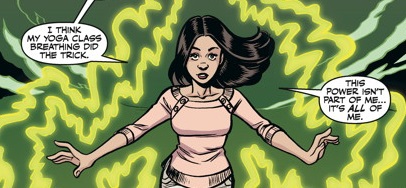 The gang is still right back where they started in terms of closing the portal. They can seal it from the Hell dimension side and try to get back through other portals, but there's no guarantee they'll make the right connections. And then there's the issue of whether the entire team can afford to be sacrificed. Giles tries to convince Buffy to go back through the portal because she's valuable on Earth. In fact, he wants all of them to go to leave Dawn behind. But while Dawn's okay with that, Spike is definitely not. And one would expect Buffy to be rallying against the idea as well, but she's not. Buffy seems to agree with Dawn, much to Spike's displeasure. It's her sister's choice, and while Buffy isn't happy with it, she has to respect it.
Even though Spike wants to stay behind, helping to protect Dawn until the gang can find a way to retrieve her, it really wouldn't be safe. Giles warns that the Hell dimension has unpredictable effect on vampires. But Dawn doesn't have to do this alone. Xander steps up, as a friend, and they seem to be on the same page for the moment. Buffy and the gang promises to come back for them soon, but since time passes a bit more quickly there, it might be a little bit before they're reunited. Hopefully Dawn and Xander can hang on until then.

The group goes back to Earth and Dawn seals the portal behind them, leaving Buffy very distraught with Dawn and Xander ready to start their journey of survival. Anya's tagging along behind Buffy and grants her wish that D'Hoffryn and the Council would just take care of the Mistress and the Soul Glutton without bothering them. He actually takes them both on by himself, so the Scooby Gang doesn't have to worry about that anymore. But they might have to worry about D'Hoffryn's ultimate plan. He makes Anya solid and immortal, ready to team together for ultimate power. What are they up to? And how much damage is this going to cause the world? We'll have to wait to find out.
Rating: 3 / 5 Stars