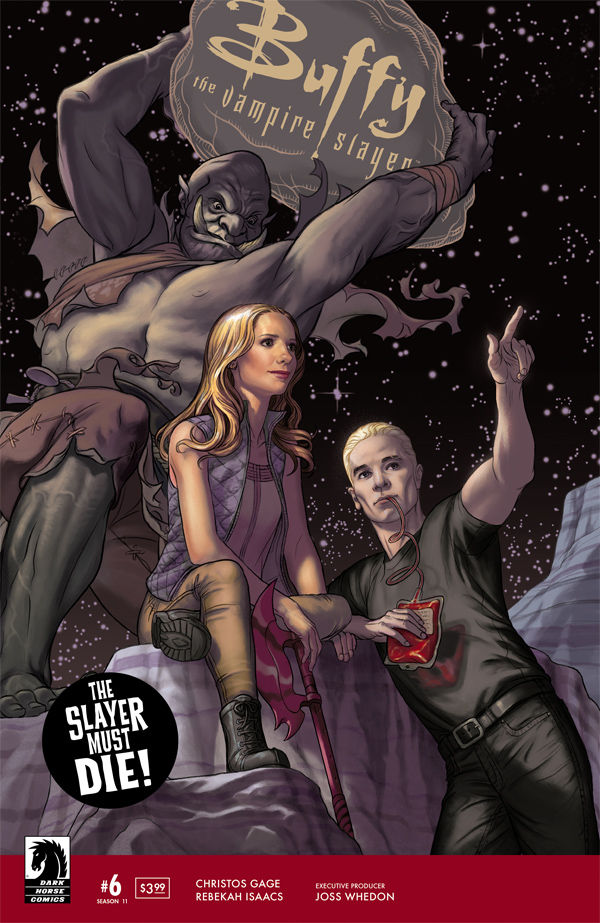 Buffy and the gang inside the camp are trying to become more informed and keep safe while doing it. The world is changing, and they're right in the middle of the coming war. Hope they'll be strong enough to survive.
Note: This recap may contain spoilers!
Buffy's still doing her job and serving as a trustee in the camp. After kissing Spike goodbye, she heads out for her day and confronts the growing issues that are affecting them all. Willow has to take away magic from a group of Wiccans, which in the long-run will help them return to normal life outside the camp, but it feels wrong to do so. It's a no-win scenario, which is becoming all too familiar to Buffy herself. On one hand she's trying to protect the members of the camp, while on the other she's becoming the target of hate from some of them as well. What's a Slayer to do?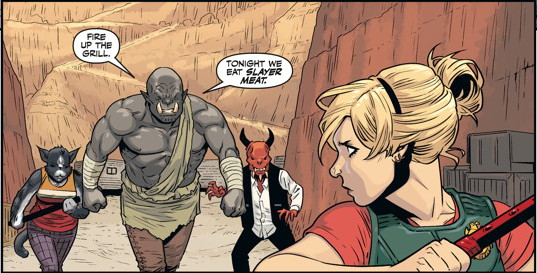 After being attacked by the ogre and his minions, she has to fight them all off and gain some new injuries in the process before she gets the upper hand. The cuts and bruises are worth it, though, because Buffy learns some valuable information from the ogre. He's been working for the guards and inciting violence under their orders. And while he doesn't know much about the larger project that's being created, he does know it has to do with combining magic and science and that it will eventually let them all out of holding. Grand promises, but Buffy knows that good things often come tinged with badness.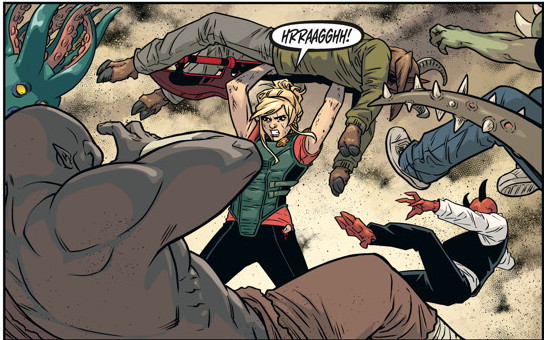 Willow is trying to deal with the Calliope situation, the growing attraction that they both feel and Willow is trying to deny, but I suspect this will not end well either. For now, she can focus her attention on the Buffy situation and live in a state of denial. What she helps uncover does not bode well for the camp's inhabitants. The leaders aren't just combining science and magic, they're building a huge machine that will drain and store magic. That means that supernatural beings will become crippled or possibly die once they are stripped of their powers, and that includes Spike.

The promise of death is enough to spur Buffy to action, even if there's not a clear way for them to win. All she knows is that she must do something. A prison break, a confrontation, anything is better than sitting around and waiting for their inevitable fate. But can the three of them really win against the large power base? We must hope so! Otherwise, the world is going to get a whole lot darker.
Rating: 4 / 5 Stars