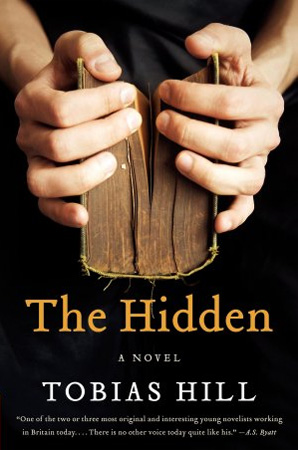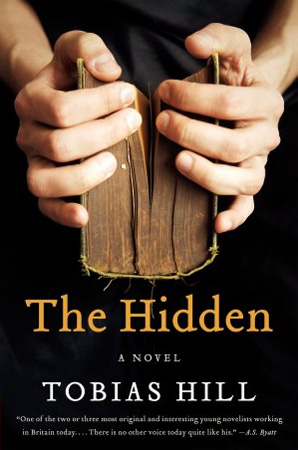 Title: The Hidden
Author: Tobias Hill
Publisher: Harper Perennial
Release Date: October 13, 2009
It has taken me a while to write this review, which isn't because I don't have anything to say about The Hidden by Tobias Hill. In fact, I have a lot I'd like to say about it, but I find that every time I sit to write a review I start thinking about a different aspect of the story. I usually talk a lot about a myriad of characteristics, genres, and what-have-you that I really like, but above all, I like to be left thinking, and in that regard The Hidden is a real gem.
Everyone, at some point in their lives, knows what it feels like to be the outcast, to want to fit in. Ben Mercer has recently gone through a divorce which has left his life in a state of limbo, and to deal with that, he runs away to Greece without a plan. While working as a cook he encounters a former classmate of his, who Ben can instantly tell isn't being completely upfront about a job he has in Sparta. Lacking an invite to join doesn't stop him, though; he finds what dig Eberhard is on and follows him out there, only to get much more than a job sifting through an ancient trash heap.
All along the reader can feel that on the periphery of the story, something deeper is going on. Something is strange about Ben's new colleagues, but he is so intent on fitting in that he doesn't see it. As the reader, you can only guess at what the secret is, and when it is finally revealed, I personally was left a little disappointed. That's not to say I didn't really enjoy the build up of tension, the explosive aftermath, and the moral, ethical and personal repercussions for Ben and the others — it's just not what you expect. Which isn't necessarily a bad thing.
Throughout the story there are allusions back to Ancient Sparta, and you're drawn into information that you wouldn't have gotten if you just watched 300 and then thought you knew what you were talking about. The story feeds you little clues which don't seem to add up, and some never do, but perhaps that's why this really isn't a mystery or a thriller, even though it is being paraded as one by many reviewers and websites out there. This is a character piece. This examines Ben, and how he changes (or doesn't) and the people he encounters. It explores their relationships, obsession, needs, desires to be more than what one is, to be a member of a community. There's suspense, sure; there's a pace to it that you can't rush or escape once it's picked up, but "thriller" probably isn't the right word to describe it. Going in with that outlook, you will surely be disappointed.
Overall, this was one of my favorite books of 2009. It had me thinking about the very human need to belong and the contrast to the almost inhuman idea of terrorism and what one (or a group) can do when they have no accountability but do have radical beliefs. There is almost nothing I like more — and if you've read anything else I have written here, you know I like LOTS of things — than to be left thinking. The Hidden delivers, and is definitely on my list of books to reread.
Rating: 4.5 / 5 Stars