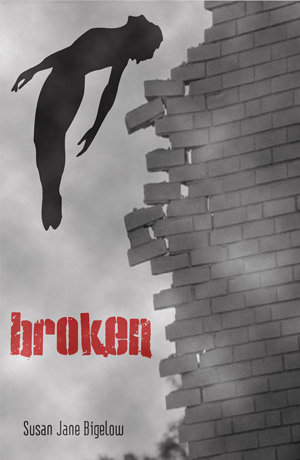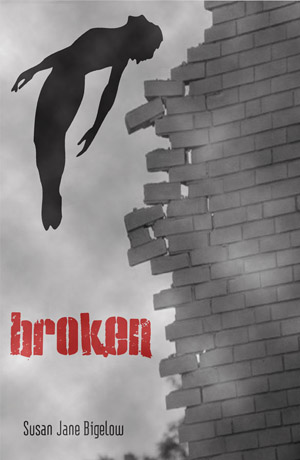 Title: Broken
Author: Susan Jane Bigelow
Publisher: Candlemark & Gleam
Release Date: January 25, 2011
When I first dove into Broken, I didn't know what to expect. A broken superhero and an apocalyptic world? It seems a large undertaking for anyone, especially a first-time author. However, Susan Jane Bigelow manages to not only tell an interesting story, but to paint a picture of a world gone wrong and the superheroes that society has turned their backs on.
Broken was an interesting character to me. She was a shell of her former self, hence the name she carries, but she was also trying to regain her true identity after it was stripped so long ago. She's lost her ability to fly, she's lost her true name, and she's lost her purpose. You can feel her struggles and her loss of hope, as evidenced by her continual attempts to commit suicide despite knowing she could never die. It's the act of letting go and having to repeat it over and over again in penance.
And unlike the expected "good guy / bad guy" indications upon characters, we get to see a more human portrayal. This is very evident in Sky Ranger. Early on, he seemed to emerge as the token bad guy in the story; working for the Black Bands, constantly after Broken, Michael, Monica, and Ian in an attempt to take the baby away from this makeshift family unit. However, as the story developed, you learn that things are not as straightforward as they seem. Sky Ranger was misguided, perhaps, but ultimately not a bad guy. He's trying to do right as we leave the story, and his move from Little Hawk to Sky Cadet to Sky Ranger was not, in the end, a move towards evil. It gives us hope on many levels.
One of the things that is often difficult in writing is to tell of past events without boring the reader or making it seem as if it's an information dump. Bigelow manages to succeed in this venture quite well. With Broken's mental state and Michael's abilities, they learn the truths along with the reader and it develops organically. You got glimpses of the way things used to be, the happiness from before in Broken's case, coupled with the dark ways things may turn out, based on Michael's visions. The reader longs to return to that time from before, where the world had not lost its color.
Also, an interesting aspect of this story that I didn't see coming was the changing focus on who the story was really about. At first I thought it would be Broken, based on the title, since she was the superhero who was coming back and reclaiming her lost identity of Penny. But then the focus seemed to be on Michael, a man with powers and secrets all his own, who was on a mission to deliver Baby Ian to his rightful place. And then I wondered if the entire story wasn't about Ian all along, as he was the promise for a brighter future and the symbol of hope that carried everyone through the plot. In the end, it's about all of these characters and more. There is a constant push towards the future, while reclaiming the past. It's about history, what's come before and what's yet to happen. And it's about triumph. We are all capable of doing great things, no matter who we were in our former lives.
Rating: 4 / 5 Stars