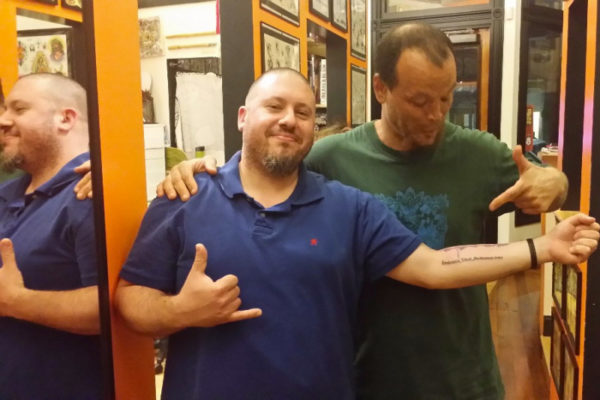 Beyond the Horizon radio needs our help. They've been struggling financially for several months now, but Bluestreak (from The Show with BS) just recently lost his job. So in addition to the financial woes of the Internet radio station itself, he personally needs to pay the bills. If you're so inclined, there's even a cool bonus in it for you: several nerdcore artists have put together a cypher as well as a mixtape curated by Bluestreak himself (details below).
Here are some further details from the GoFundMe page:
All the funds gathered here will go towards basic living expenses: the mortgage, heat/electricity, food. Anything you're able to donate would be greatly appreciated.

Since I have friends in the nerdcore community, they have offered up some assistance: nerdcore hip hop!

For each donation above $25, you'll get a link for a digital download of the all new, original 2-part BTHR Cypher (estimated completion, March 2017)
Part 1 is a collaboration including Danny Fantom, Twill Distilled, Jimmy the Kid, Ardamus, and Kordlyss.
Part 2 is the "Tri-Force of Emcees" with Force of Will, Force Perry, and TekForce.

Included with the digital download will be a "mixtape" containing favorite songs from each of the partipating artists (if available).
We often rally around our musician friends, so let's show some love to a fellow podcaster (and podcast guest!) / radio host!