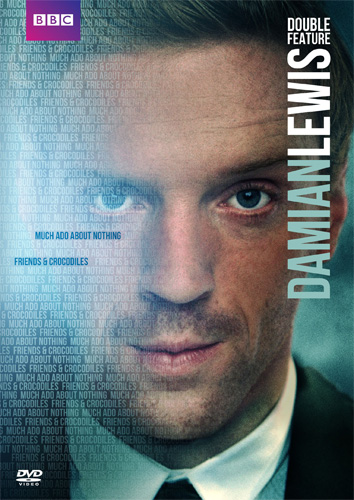 Homeland star Damian Lewis has been a rising star for a long time, and he's become something of a household name since the Showtime drama cast him in his pivotal role as Nicholas Brody. Today BBC announced that they are going back to Lewis's early career to assemble a Damian Lewis Double Feature DVD set that will be releasing on August 27, 2013. The set includes Friends and Crocodiles and Much Ado About Nothing (also featuring Doctor Who's Billie Piper), both starring Lewis in roles that eventually would lead him to Band of Brothers and Homeland. BBC describes the two features:
Friends and Crocodiles follows the shifting power balance between a boss and his secretary as their careers rise and fall through the changing corporate landscape of 80s and 90s Britain. Lewis stars as Paul Reynolds, a visionary entrepreneur who hires Lizzie (Jodhi May, Strike Back) to bring order to his life as his assistant. Over the course of the next two decades their paths part and cross again as they both chase their dreams, only to realize that they were born to work together.

In Much Ado About Nothing, the tension is high between co-anchors and ex-lovers Benedick (Lewis) and Beatrice (Sarah Parish, Hatfields & McCoys). The two arch-enemies' bickering is getting to be too much to take until their colleagues at South West TV come up with a cunning plan to shut the pair up. Meanwhile, lovely weathergirl Hero (Billie Piper, Doctor Who, Secret Diary of a Call Girl) and dashing reporter Claude (Tom Ellis, Once Upon a Time, Merlin) are a match made in heaven – but does everyone want to see them so happy? Much Ado About Nothing originally aired as part of the BBC's "ShakespeaRe-Told" series in the UK and maintains the wit and humor of the beloved play.
The Damian Lewis Double Feature has a suggested retail price of $24.98.