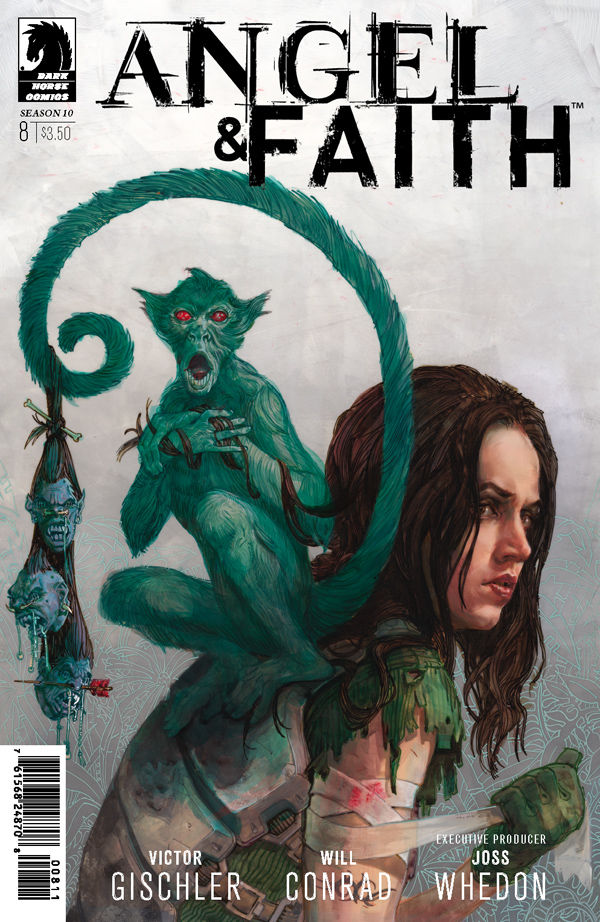 The stories of Angel and Faith are still separated by distance, and I find my concentration split, too. If only they could meet up and take on the bad things brewing, maybe I could get invested again. Until then, I will wait impatiently.
Note: This recap may contain spoilers!
In Angel's storyline, he is still having nightmares about his time as Angelus and picturing himself in present form doing bad things. I will always love Angelus more than Angel, and these memories show why. He was just so much more interesting and engaging when he was dealing destruction versus wallowing in angst.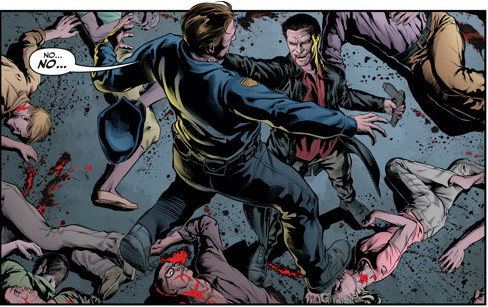 And that angsty nature has started to rub off on Faith, even though she's nowhere near him anymore. She's currently in the jungle, angsting over Riley. Perhaps doing so in front of Sam, his wife, isn't the best course of action. Not when they have a rescue mission to get to. While the rest of the team splits off, Faith, Mai, and Miss Zane join Sam to circle back to the village and check on the kidnapped group she left behind. And maybe they can kill a few vampires along the way.
Both stories do pick up in the latter half of the issue, thankfully. First up, we have Angel trying to track down Amy. He visits the bar, and then gets a lead to follow-up with the Pharmacist. By doing some covert tracking, he finally finds her hide-out. But he's not as sneaky as he thinks he is, since Amy already knew he was coming. And he seriously underestimates her reaction when he refuses her request to help raise Warren. Don't tick off the powerful witch, because she will deal out some serious destruction.

Finally, we end the issue with Faith and Sam. After Sam finally connects the dots as to who Faith actually is, they have some time alone to chat. Faith is looking for forgiveness, but Sam isn't the person to give it. Faith wronged Riley, and that's the person she needs to be apologizing to. If they ever find and save him, that is. They do get to the village, where he's being held with two other men, so the rescue mission is on. And it's time-sensitive, if what Sam is saying is true. When she left, there were seven prisoners. Now they're down to just three. Looks like the the vamps have been using them for a food source. There's no time to wait for back-up. The team is the best chance Riley and the others have to stay alive. And maybe we'll get into some action soon!
Rating: 3 / 5 Stars