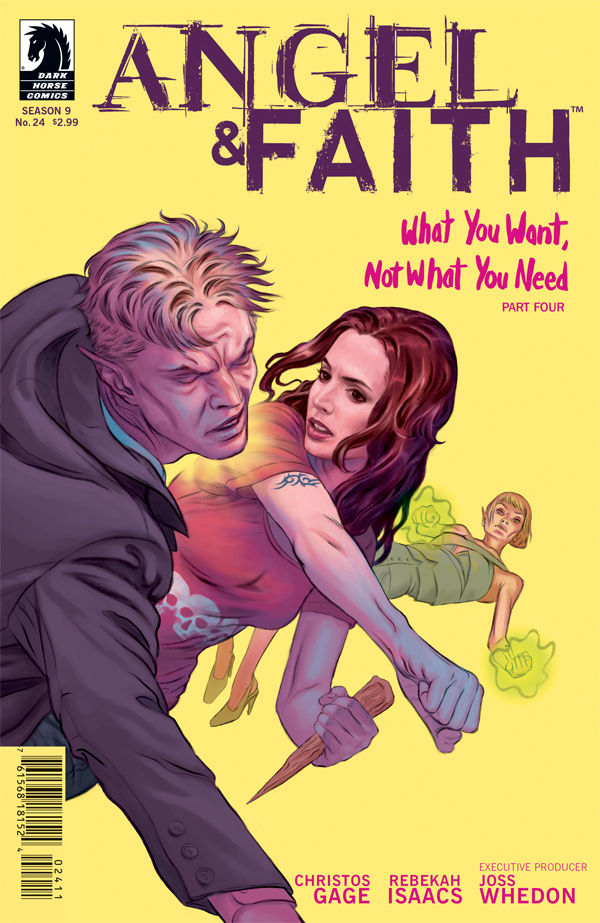 The world is going haywire, thanks to Whistler and the twins, but Angel's still fighting to make things right. Seems like this is his default setting lately. With mini-Giles and the rest of the gang there to lend a hand, maybe some success will be at their fingertips. Or maybe it'll blow up in their faces. We'll find out.
Note: This recap may contain spoilers!
Melting skin, people on fire, children growing spider legs… it's all a result of Whistler's push to bring magic back to the world through the use of the orb. But the concentrated area of effect is not enough for Whistler. No, he needs this thing to go global, and there's only one way to get that done. It's up to Pearl and Nash to get the orb to the upper atmosphere so that its magical effect can coat the planet and create a new dawn for humanity. That is, if Angel and his crew don't stop them first. With the way this fight's been going so far, I'm not holding out much hope. But they've pulled off miracles before, so maybe we'll see a repeat.
While Faith takes on the twins and Angel takes on Whistler, Giles is plotting a way to get the orb back into their possession. His aunts, however, take some convincing that this is the best course of action. They think that if the orb just explodes at ground-level there will be less destruction to deal with. Well, except for the fact that a blast that powerful would wipe England off the map. Okay, back to the original plan! Get the orb, and fast.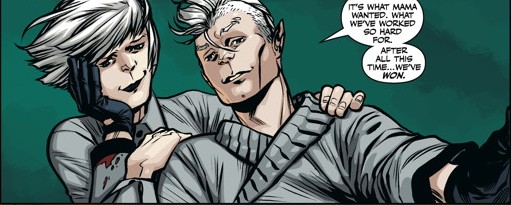 Angel's attempts to reason with Whistler by making him face the horrors he's wrought looked like it was working, for a moment, but then Whistler gets his wits back about him and reinforces the fact that he has to do this, he has to see the plan through. A world without magic is no world at all, so a small amount of death and destruction is outweighed by the potential benefits the orb can bring. Good plan, in theory. Not so much in the execution.
Then we proceed through a game of "Hot Potato" with the orb. First Giles and Alasdair have it, then Nash, Faith gets it when Nash is killed and Pearl goes crazy, and finally it ends up in Whistler's hands. We end the issue with Angel latching onto Whistler's power as well, both determined to see this through, but leaving us with lots of questions. What will the power do to Angel? Will the orb explode and take out them both? Are the twins gone for good? And what is going to happen to the world around us as magic is reintroduced by violent means? We'll have to wait for some answers, but until then we'll just ponder the implications of what has been done. It's not going to end pretty for anyone.
Rating: 4 / 5 Stars