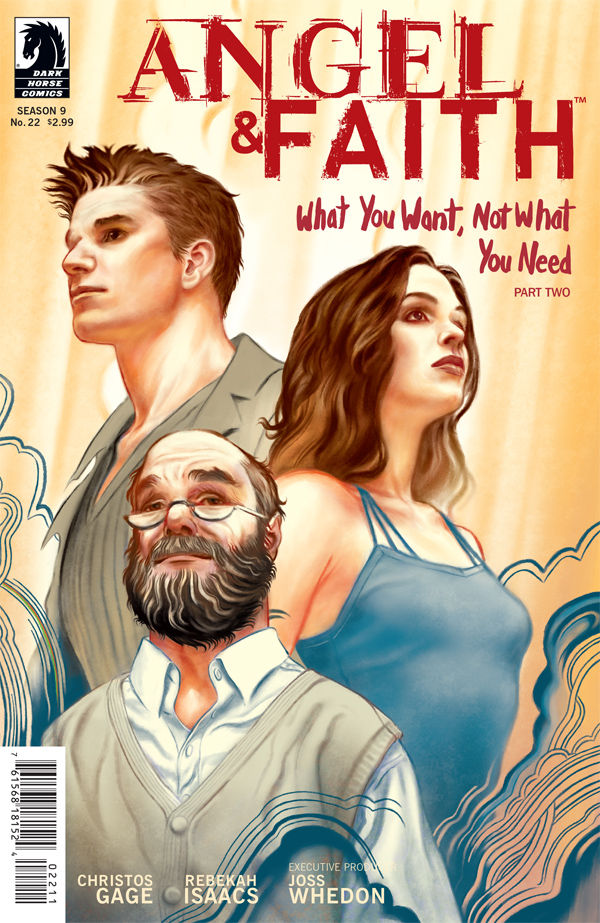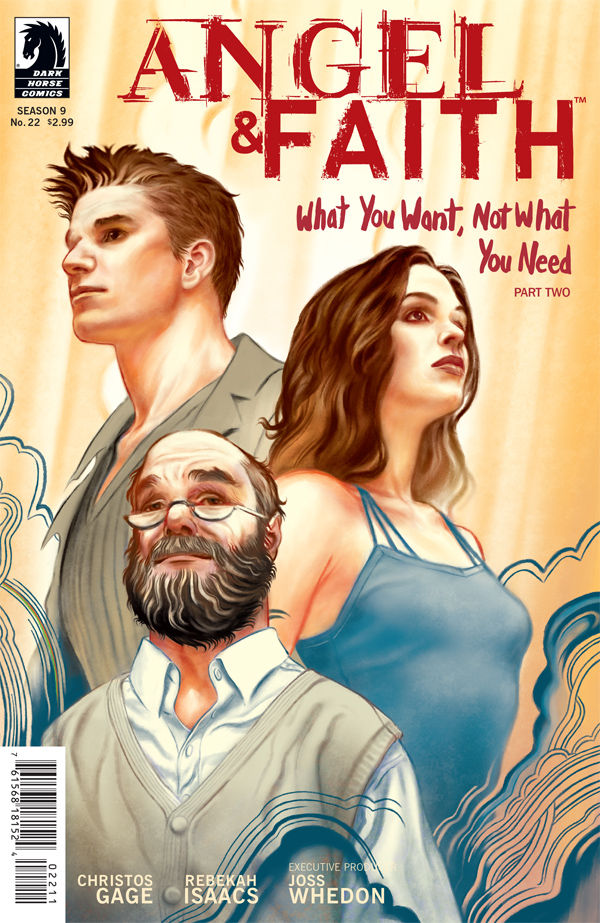 Spells have a way of never going exactly as planned. And it seems that Angel and his group have yet to learn that lesson, so blinded by their mission to bring Giles back from the dead. As the team readies themselves to go up against Whistler, Pearl, and Nash, will their single-mindedness bring more harm than good?
Note: This recap may contain spoilers!
For all the ups and downs of both the Angel and Buffy comics, a consistent theme is a stronger support for the secondary characters' POVs than the title characters' motivations. I am always pleased by this, and it continues in this issue with the mission of resurrecting Giles going completely sideways. Oh, they brought him back, but he's not the same Watcher as when we left him. That genius mind and that wealth of life experiences have been squeezed into a 12-year-old's body. Yes, that's right, Giles is a pre-pubescent boy, and he's none too pleased about it!
Their motivations were sound. The people that loved and missed Giles, from his great aunts to Angel and Faith to even Alasdair, were focused on getting him back to the land of the living. Perhaps they should have clarified what that focus meant. By his blood kin's power, he was mentally constructed as a boy of the mere age of 10. It seems that Giles took a bit of control during his resurrection, though, because he managed to age himself up by two years. Thus, we ended up with 12-year-old Giles, just as snarky and fed-up as the old version.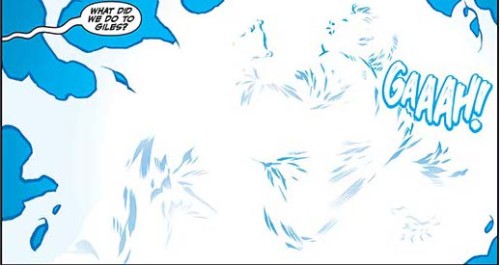 And if Angel thought that bringing the Watcher back to life would make Giles thankful or indebted to him, then the vampire hasn't been paying attention. Of course Giles isn't happy with Angel's actions. Yes, he's been saved from the horrors of being controlled by a demon and then witnessing Angel's memories, but the group of them also brought him back unrecognizable, into a world that's currently at war, and they should have been focusing on that more than his resurrection. Besides, it was Angel that killed Giles in the first place. Thankful? They're lucky Giles doesn't destroy them for their thoughtlessness.
But there's no time for dealing with that anger right now because they still have a larger job to do — taking down Whistler, Pearl, and Nash. With the help of mini-Giles, they might be able to do it. Or they might all end up dead, it's hard to say. What is clear is that, should Giles die again, he does not want anyone or anything bringing him back. To borrow a phrase from another popular series, "what's dead should stay dead." Will they win this war? Or will they all fall together? The battle is set to begin and it's anybody's guess who will make it out of there alive.
Rating: 4 / 5 Stars