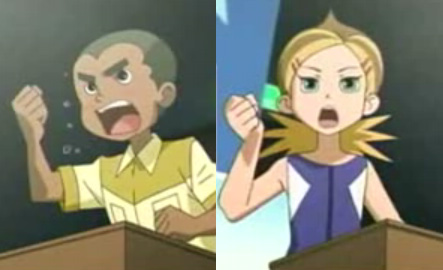 There's no doubt that this election has fueled an untold number of spoofs, the most notable being Tina Fey's impersonations of Sarah Palin on Saturday Night Live. But who knew it could be as far-reaching as Japan? And not only in city of Obama in Fukui, Japan.
Obama-kun and Hilary-chan!
Bill Clinton as Hillary's dad? I do love his American accent.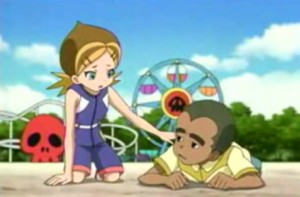 Obama-kun and Hilary-chan! Part II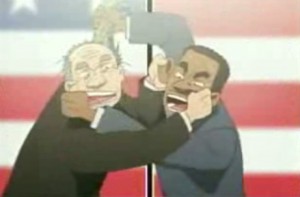 The Debate
"Yes we can!" "No, you can't!"
I think that pretty much sums up the whole election, don't you?
So if you ever start thinking that your vote doesn't matter, think about how much America impacts other countries and even the fandoms that consume your time!