For part one of this month's slate of new releases, I'm featuring a preview of an upcoming peer reviewed rap album, an artist that is completely new to me, and an album that probably isn't nerdcore but also sorta could be. Expect more in part two soon!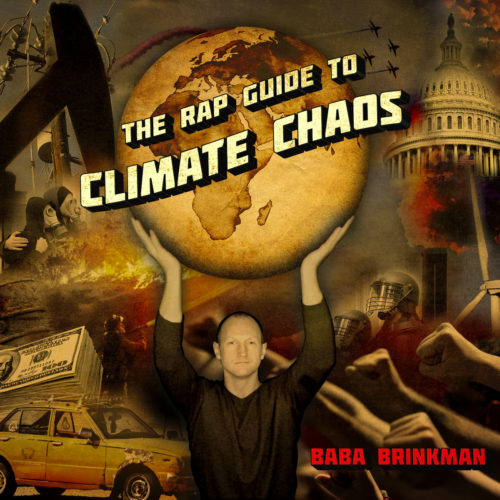 I've been a fan of Baba Brinkman's music since discovering his music a few years ago, so it was awesome to be given an advance stream of his upcoming Rap Guide to Climate Chaos, especially since I was planning to pre-order it anyway (and, actually, I did just that).
Now, that said, I'll admit I was a bit hesitant about this release given the topic. How many songs can you write about climate change, after all? But of course it's Baba Brinkman, so I trusted it would be good. Not only is the music great, it's highly educational as well. In fact, Baba consulted with several scientific experts — Michael Mann, Naomi Oreskes, and NASA's Gavin Schmidt, among others — making him the first "peer reviewed rapper."
Stand-out tracks on the album include "Freedom Ain't Free," a track about parameters and laws being necessary to create true freedom, and "Greenhouse" (ft. Aaron Nazrul) which outlines the history of the study of climate change, starting back in the 1800s! There's also "Run the Joules," an obvious pun / style parody of the Killer Mike / El-P project, about where we get our energy from, and "Laudato Si," about Pope Francis's encyclical on the environment. But of course the best track would have to be "What's Beef?" a song about the manufactured controversy of a few climate change deniers and conspiracy theorists which features Bill Nye "reprising the Notorious B.I.G." Yup, that's right, the Science Guy himself appears on a rap album. Awesome!
If you're at all on the fence about climate change, this album alone should be enough to convince you. It's chock-full of facts to get you up to speed on the actual science. Of course, you should always do your own research, but I highly doubt you'll be a non-believer in climate change after listening. Go pre-order it now and get four songs in advance of its release on September 30! You can also preview a live version of much of the album on the video for his Talk at Google if you still need convincing.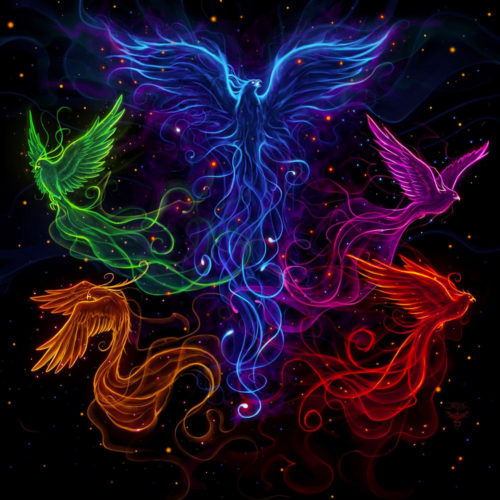 I feel very lucky that so far every time I've been contacted by musicians, I've enjoyed what they've sent. And I've discovered some truly great music that way, including this album debut by Rhiannon's Lark, a mostly acoustic, folky / filky album with absolutely wonderful vocals.
The first two tracks really set the stage for the entire album. "Corduroy Ninja," a track that's partially a parody of Bob Marley's "Buffalo Soldier" about an unfortunate ninja who can't be silent because he wears corduroy, lets us know that we're in for some humor, while the title track showcases Alyssa's vocal prowess in a story of legend and fantasy.
Along the way, we're treated to a perfect mix of these two types of songs, with songs like "Sheep for Wood," a humorous lament about Settlers of Cataan; "When Night Walks," a simple song personifying Night as a restless girl; and "Addicted to X-Wing," a track about playing the X-Wing Miniatures game (as an aside — how did I miss that this game exists?! I'm totally gonna have to pick this up; assuming I can convince my wife to play…). In fact, a couple of tracks even combine the humor with the serious, my favorite being "What if Age were XP?" If it were, I strongly suspect my XP would not quite match my age; I'm far too immature to be 43 years old.
In addition to ReverbNation, the physical CD or digital version can also be purchased from CD Baby. If you like folk / filk music, pick up a copy now. You won't be disappointed.
Ultra Magnus and DJ SLAM! – Magnus Opus (Explicit)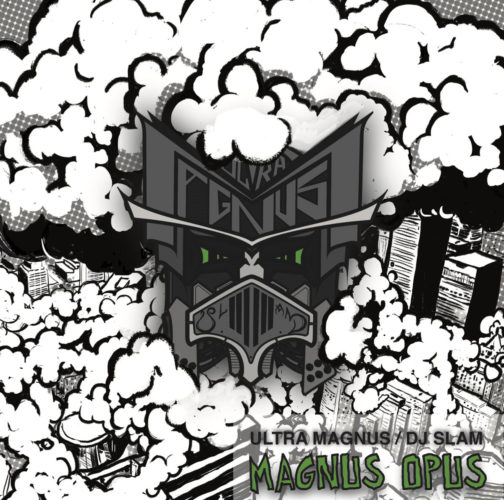 When Thomas from Hand'Solo sent me this album, he said it wasn't particularly nerdcore. But with tons of video game, cartoon, and pop culture references, I'm having a hard time figuring out why it isn't. Weirdly, however, there's something about it that inclines me to agree with him. Hip-hop has a long history of pop culture / geeky references, so that alone doesn't necessarily make something nerdcore. So what does? Who knows? Actually, who cares? If it's good music, the label doesn't really matter. And the sophomore album from Ultra Magnus (a Transformers reference) and DJ SLAM! is quite definitely good music.
Of course, given that I'm writing for Fandomania, I am going to place a certain amount of emphasis on those references. Just don't expect them in every song (which, actually, is true of most nerdcore albums as well). The album opens with a short skit about a car that reveals itself to be a Transformer, a story that continues later on a couple of other tracks. And that's just one of probably dozens of references to pop culture. Take "4 the People" (ft. Snaggapuss) with its references to Sega, Dragonball Z, Grand Theft Auto, Game of Thrones, Thelonious Monk, and more. And there's "North Is in the House" which just in the first few lines refers to Scott Pilgrim and Darth Vader. Wait, are we still sure this isn't nerdcore? Hmmm…
OK, I don't necessarily always do this, but I'm gonna cheat a bit and quote directly from the press release from Hand'Solo records because it's highly amusing: "Ultra Magnus & DJ SLAM! is everything the world needs during these tumultuous uncertain times. Another DJ and the 10,000th rapper this week, and from Canada, no less. But what sets this duo apart from the rest is they make music not for their contemporaries but for dental assistants, public servants, Puerto Rican goths, Filipino vampires, sexual deviants, 1990s ravers, dads, people with three dads, your dad, Big Daddy Kane, and you. Yes, even you, rap fan, should find something to like in the rhythmic bleating of Ultra Magnus and the steady beatitude of DJ SLAM!." So, yeah, there's something for pretty much everyone, no matter how weird or how straight.
If you've come along on this journey with me from nerdcore hip-hop into the more indie stuff, you'll love this album for sure. And if not, perhaps this is a good one to get you started. After all, the references you're used to are there, they just aren't necessarily the focus. Regardless, you should for sure check it out.