We collected input from hundreds of visitors to the site, convention attendees, and industry professionals to compile the list of the 100 Greatest Fictional Characters of All Time. You can see the beginning of the project here, where you'll also find an index of all the results to date.
Today we bring you the next five in our list of 100.
80. Alice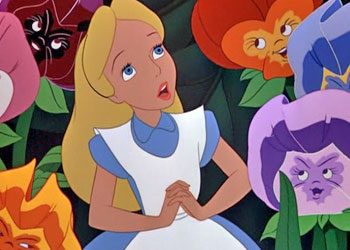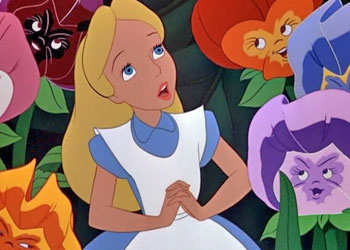 Appears In: Alice's Adventures in Wonderland
Created By: Lewis Carroll
Fueled by curiosity, young Alice follows the White Rabbit down the rabbit hole to Wonderland, where she meets all manner of bizarre and absurd characters. Though Wonderland is inherently illogical, Alice remains calm and courteous as she uses logic to make her way back home.
79. Magneto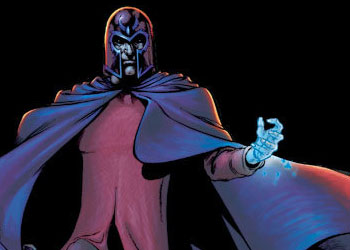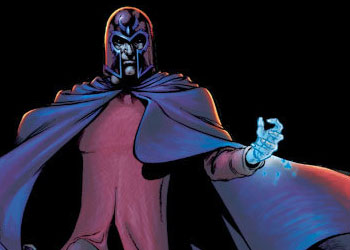 Appears In: Marvel Comics
Created By: Stan Lee and Jack Kirby
From Holocaust survivor to feared supervillain, Magneto is one of the most complex, interesting, and, at times, sympathetic bad guys in the Marvel canon. His magnetic powers are almost incidental next to his twisted and charismatic leadership of the next step in human evolution.
78. Calvin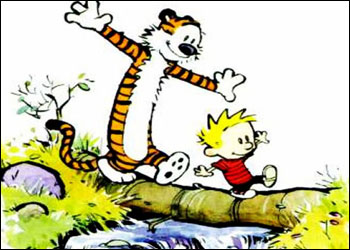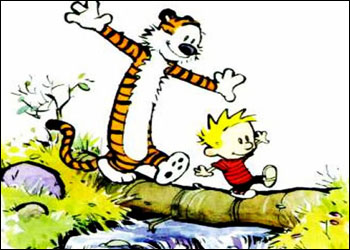 Appears In: Calvin & Hobbes
Created By: Bill Watterson
Named after philosophers John Calvin and Thomas Hobbes, this pairing of a little boy and his plush tiger is a celebration of imagination, friendship, and innocence. The comic strip ran from 1985 through 1995 but remains one of the most popular series of all time.
77. Ash Williams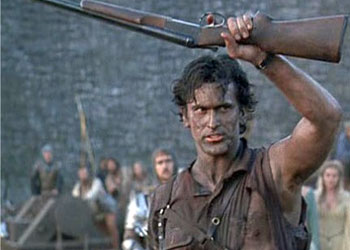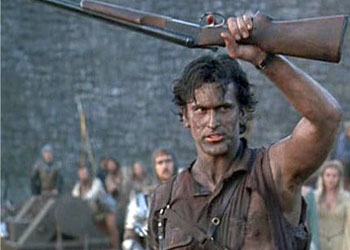 Appears In: Evil Dead series
Created By: Sam Raimi
Ashley Williams, Bruce Campbell's most iconic and identifiable role, is a sarcastic and egotistical goofball who repeatedly finds himself tangled up in bizarrely horrific situations. The hero of the Evil Dead franchise, Ash has gained a massive cult following for his wit, his chainsaw arm, and his boomstick.
76. Death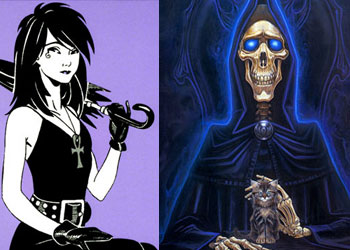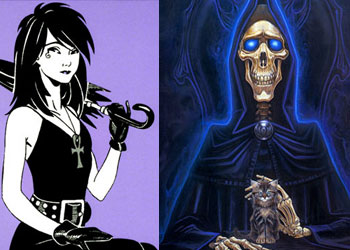 Appears In: Various
Created By: Mythology
Also known as the Grim Reaper, Death is usually portrayed as being the one to escort those on the brink of death to the afterlife. He or she may also have the ability to control when that death happens, and the living may sometimes be able to bargain with or trick Death into preventing such an occurence.
Note: Many different incarnations of Death were combined into this entry, as none of the individual versions would have made the list on its own. Of the votes for Death, the two most popular were Death from Sandman (with 53% of the Death votes) and Death from Discworld (with 23.5%).
Previous five: #85-81
The list continues Monday with #75-71.