We collected input from hundreds of visitors to the site, convention attendees, and industry professionals to compile the list of the 100 Greatest Fictional Characters of All Time. You can see the beginning of the project here, where you'll also find an index of all the results to date.
Today we bring you the next five in our list of 100.
60. Yoda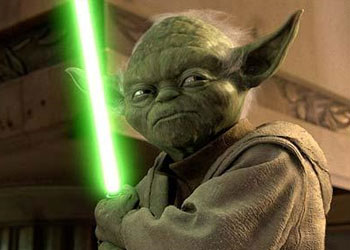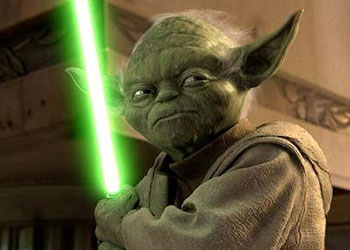 Appears In: Star Wars series
Created By: George Lucas and Raven Baxter
Originally designed with a likeness partially modeled after Albert Einstein's face, Yoda is a 900-year-old Jedi master, capable of amazing and miraculous feats. He is the the embodiment of the phrase, "Don't judge a book by its cover," and he is one of the most quoted characters in the Star Wars universe, having uttered many a memorable backwards phrase.
59. Optimus Prime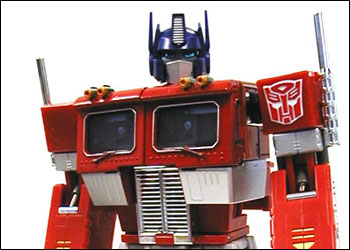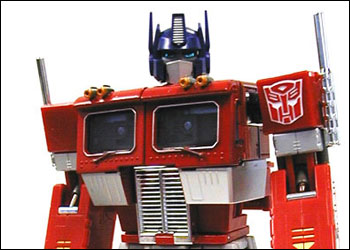 Appears In: Transformers
Created By: Denny O'Neil, Jim Shooter, and Bob Budiansky
Optimus Prime is the leader of the heroic Autobots in the Transformers franchise. He has appeared in nearly every imaginable medium from cartoons to toys to TV to movies to comic books. Optimus is a champion for his kind, and he's also an nostalgic icon for anyone who grew up in the '80s.
Voter Comments: "When Hasbro had him killed in the 1986 movie, audiences were so outraged that they brought him back in the third season of Transformers. 'Nuff said." – Serena Gulledge
58. Huckleberry Finn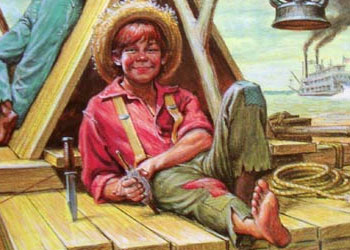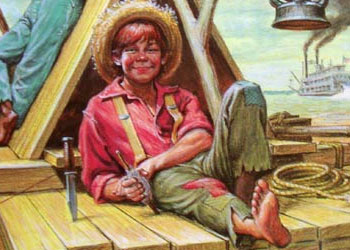 Appears In: Tom Sawyer & Huck Finn series
Created By: Mark Twain
Huckleberry "Huck" Finn is a protagonist in several novels by Mark Twain and has become a legendary fictional youngster of the late 1800s Southern United States. A vehicle for satirizing the Old South, Huck befriends a runaway slave and through his adventures challenges many societal standards of the time.
57. Ellen Ripley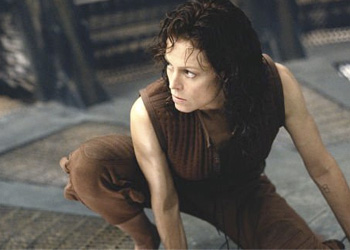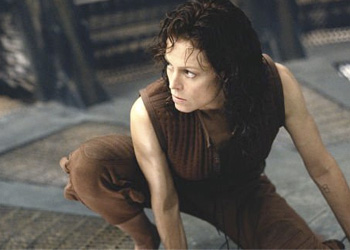 Appears In: Alien series
Created By: Dan O'Bannon and Ronald Shusett
A warrant officer on a spacefaring tow ship, Ellen Ripley falls into the accidental and unlikely role of hero in the Alien films. Ripley is very much an action hero and is an important figure in science fiction for breaking through gender stereotypes in the genre.
56. Mickey Mouse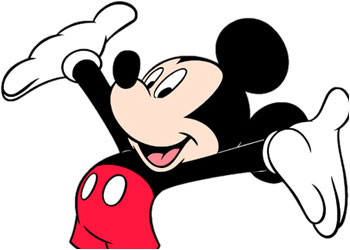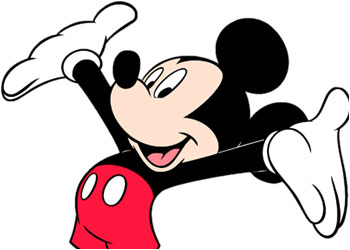 Appears In: Disney properties
Created By: Walt Disney and Ub Iwerks
Originally created in 1928, Mickey Mouse is the star of countless cartoons and shorts produced by Walt Disney. Over time, he has transcended his animated origins to become a theme park mascot, a cultural icon, and one of the most recognizable fictional characters in the world.
Previous five: #65-61
The list continues tomorrow with #55-51.