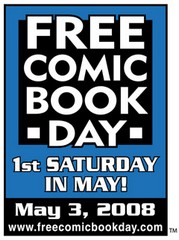 Like comic books? Want to show your love and get $250 for it? Then check out the new contest on YouTube that challenges comic fans to create commercials promoting Free Comic Book Day. The creators of the most creative video will win a $250 gift certificate from Diamond Comics to their favorite comic book store. So break out your cameras and editing software, and get those videos rolling! Follow the link to enter the contest:
Free Comic Book Day Around The World
Jason is the founder and managing editor of Fandomania. He is severely into toy collecting, plays a worryingly large amount of games, watches way too many movies and TV shows, and reads more than his fair share of books and comics. He also likes guacamole.