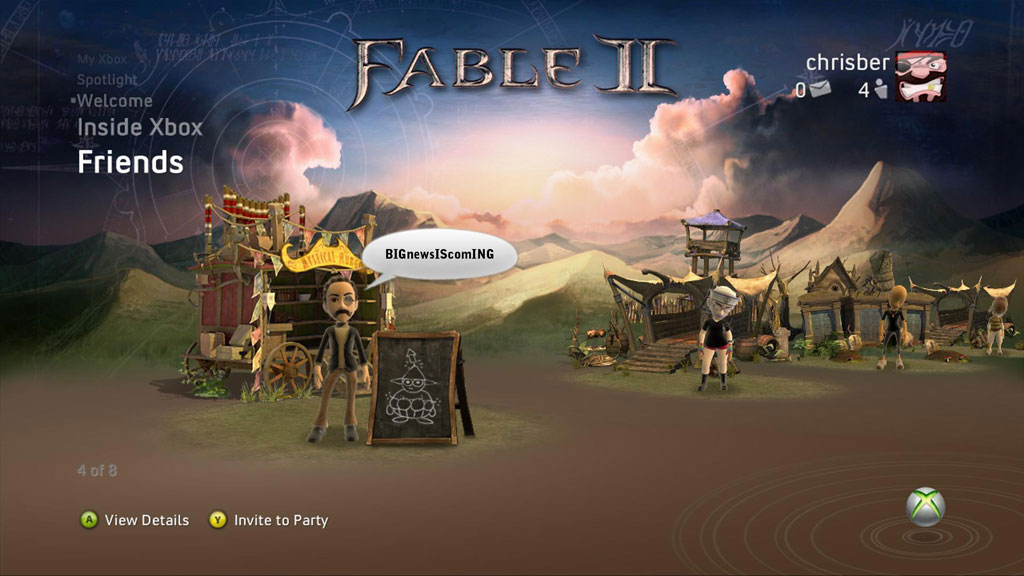 The New XBox Experience launched this week to XBox 360 consoles everywhere, and with it came new features from avatars to Netflix streaming to optional hard drive installs for your games. Along with all of that, the old 360 dashboard interface has been supplanted by a newer, sleeker look that effectively renders nearly all the old theme packs you might have downloaded as obsolete and useless. The new kind of 360 themes will feature top-side artwork to peek over the landscape where your avatar stands, and the new Friends page will show your buddies standing around theme-specific landscapes, characters, and settings. This new brand of theme is labeled "premium themes," and a few free ones come by default with the NXE upgrade. If you want to go beyond the free offerings, there are quite a few for-pay ones available for download already, and the going price looks to be 250 MS points (or around $3.13) each. Here's a look at a few of the premium themes available now.
Premium themes also are available now for Rock Band 2, Tomb Raider Underworld, Gears of War 2, Call of Duty World at War, and a number of other games.
Jason is the founder and managing editor of Fandomania. He is severely into toy collecting, plays a worryingly large amount of games, watches way too many movies and TV shows, and reads more than his fair share of books and comics. He also likes guacamole.