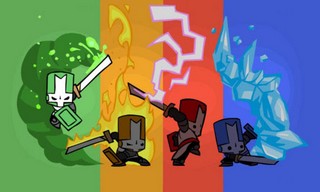 Castle Crashers is an upcoming game for the XBox Live Arcade that's being developed by Behemoth. It's been highly anticipated for a while now and features adorably animated knights that hack their way through awesomely drawn levels in a multiplayer blaze of glory. To whet our appetites for the game even more, the developers have started posting some new videos over on their dev blog. The latest one has a video showing the creation of a level in superspeed. It's a neat thing to watch if you're interested in this game, game creation in general, or even just in art.
Source: XBox 360 Fanboy
Jason is the founder and managing editor of Fandomania. He is severely into toy collecting, plays a worryingly large amount of games, watches way too many movies and TV shows, and reads more than his fair share of books and comics. He also likes guacamole.