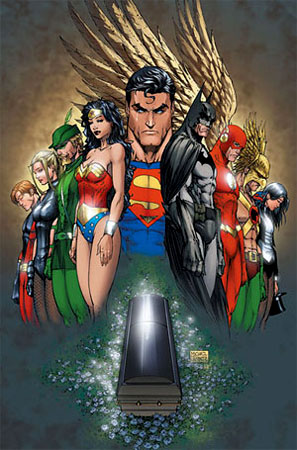 The Justice League movie that's been in pre-production seemingly since the dawn of time finally seems to have derailed. Robert Sanchez at IESB has been digging into the rumor of the film's being canceled and got this statement from an executive working on the same lot in Australia where Justice League was to be filmed: "Yes, it's dead."
Rumors had attached Adam Brody as The Flash, Common as Green Lantern, DJ Cotrona as Superman, and Megan Gale as Wonder Woman, but if this report is true (as it seems to be), the entire film has been tabled.
Source: IESB
Jason is the founder and managing editor of Fandomania. He is severely into toy collecting, plays a worryingly large amount of games, watches way too many movies and TV shows, and reads more than his fair share of books and comics. He also likes guacamole.