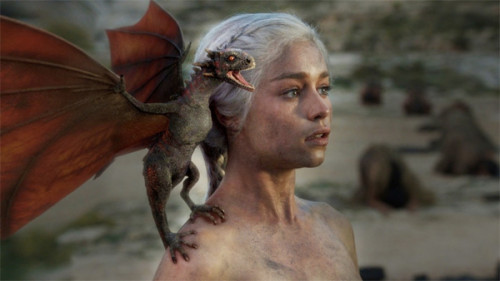 BitTorrent news site TorrentFreak compiles periodic data about how many illegal downloads various TV shows get in a given period. In the past, Game of Thrones has reigned supreme on its list of most pirated TV shows, and the series holds onto its crown for the Spring 2013 season. Game of Thrones once again is the most pirated TV show through BitTorrent, racking up an estimated 5.2 million downloads, nearly equal to the 5.5 million US TV viewers who watch the show legally on HBO. Interestingly, the remainder of the top 10 show statistics indicating that a much smaller fraction of the overall viewing audiences pirate those other nine shows. For example, the number two show (in more ways than one) is The Big Bang Theory, showing 2.9 million downloads against a legal viewership of 20 million. Other genre shows like The Walking Dead (coming in at number four) show similar comparative stats with 2.7 million downloads versus 12.42 million TV viewers. Game of Thrones is the only HBO show in the top ten, and one possible theory for its high piracy numbers blames the less accessible and more restrictive HBO Go streaming service, as compared to other more lenient and available online services like Hulu.
Here's the full top ten list with the number of downloads versus the number of US TV viewers, in millions:
Game of Thrones (5.2 / 5.5)
The Big Bang Theory (2.9 / 20)
How I Met Your Mother (2.85 / 10.510)
The Walking Dead (2.7 / 12.42)
Hannibal (2.1 / 4.38)
Vikings (1.9 / 6.21)
Arrow (1.85 / 4.14)
The Vampire Diaries (1.8 / 3.18)
Modern Family (1.75 / 12.52)
Revenge (1.7 / 9.74)
Jason is the founder and managing editor of Fandomania. He is severely into toy collecting, plays a worryingly large amount of games, watches way too many movies and TV shows, and reads more than his fair share of books and comics. He also likes guacamole.