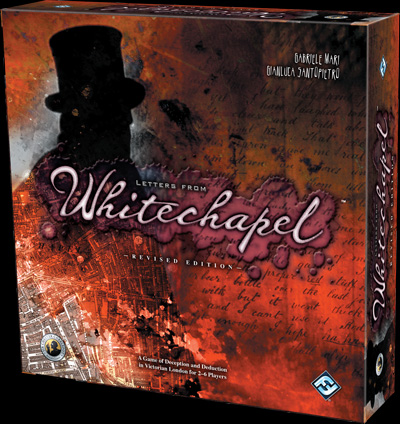 Fantasy Flight Games has a reputation for publishing some of the coolest story-driven board games in print today. Their previous endeavors have dropped players into Lovecraftian nightmares (Arkham Horror, Elder Sign, Mansions of Madness), sent them delving into dungeon crawls (Descent), and thrust them into some fantastic licensed settings (Game of Thrones, Lord of the Rings, Star Wars). This year, Fantasy Flight is sending players back to Victorian London to pursue the notorious Jack the Ripper.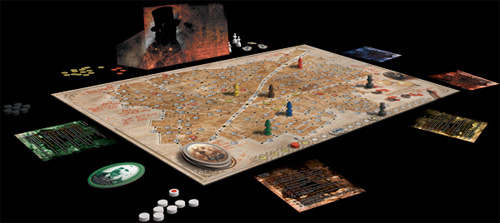 Letters from Whitechapel originally released in 2011 but is being revamped and published to a wider audience this year, thanks to Fantasy Flight. The game is designed for 2 to 6 players, with one player acting as Jack the Ripper and the others playing as authorities in pursuit of him. Jack will methodically stalk his victims through London, using a secret hideout and game mechanics that mask his movements. The sleuths will attempt to piece together his whereabouts and apprehend him before he slips away into the foggy night. The game is priced at $59.95 and is slated for release in the second half of 2013.
You can find more details on the official website: Fantasy Flight Games
Jason is the founder and managing editor of Fandomania. He is severely into toy collecting, plays a worryingly large amount of games, watches way too many movies and TV shows, and reads more than his fair share of books and comics. He also likes guacamole.