Last Halloween, I featured 13 Geeky Fandom Pumpkins. This year, I've found ten more to add to the ranks, with plenty of time for you to get inspired to make your own jack-o'-lantern — maybe you'll make next year's list!
1. Legend of Zelda Triforce Pumpkin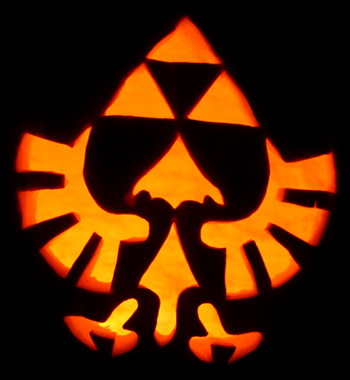 From joh-wee
2. General Grievous Pumpkin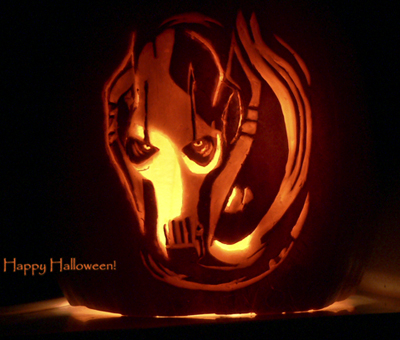 From Raven-Scribbles
3. Narnia Aslan Pumpkin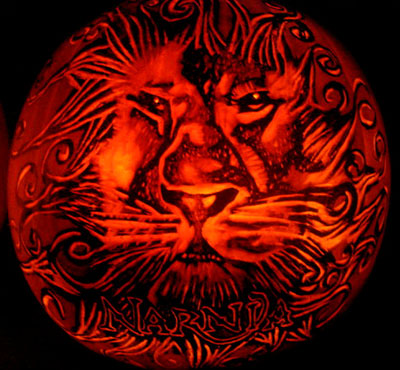 From rjclrutter
4. Batman Pumpkin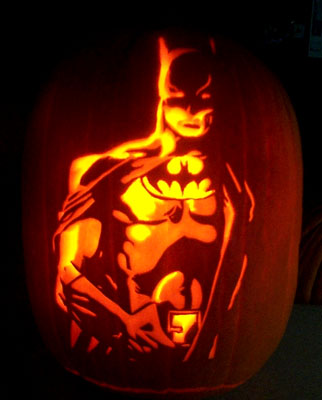 From pumpkinsbylisa
5. JoCo'Lantern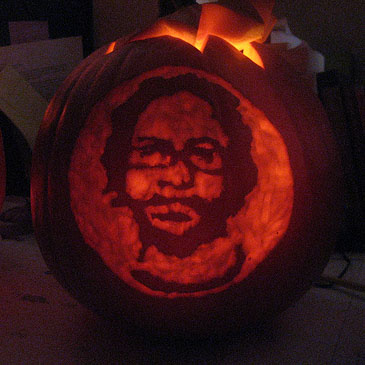 From sheana
6. TARDIS Pumpkin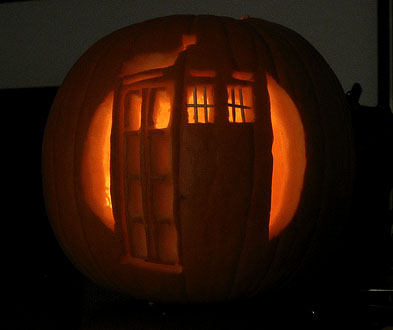 From Karin_and_Bruce
7. BioShock Big Daddy Pumpkin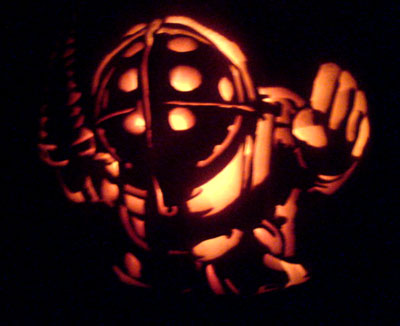 From CousticHippy
8. Shaun of the Dead Pumpkin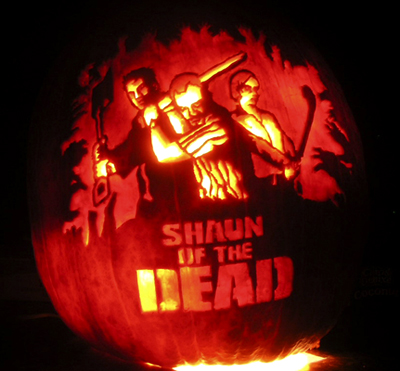 From fairlyodd1217
9. Neil Gaiman's Death Pumpkin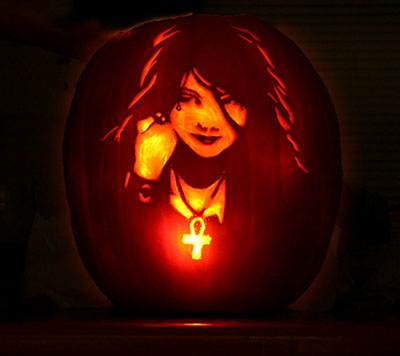 By Travis Little / Photo from InspiredByNeil
10. The Nightmare Before Christmas Pumpkin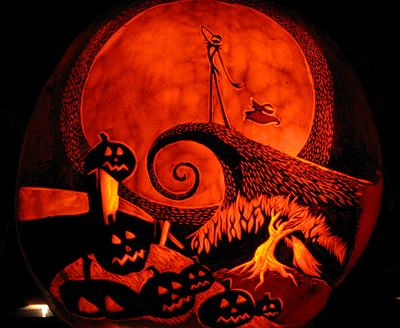 From snerk

Celeste Monsour is Fandomania's Creative Editor and former co-host of the Fandomania Podcast. Among their many interests are photography, '80s/'90s nostalgia, social justice, time travel, and adorable animals.
batman
,
bioshock
,
doctor who
,
Fandomestic
,
Halloween
,
jack-o-lantern
,
jonathan coulton
,
legend of zelda
,
Neil Gaiman
,
shaun of the dead
,
star wars
,
The Chronicles of Narnia
,
the nightmare before christmas