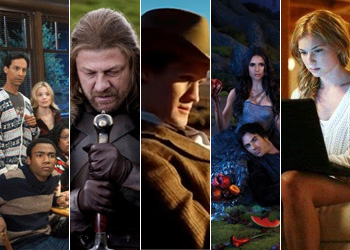 With 2011 coming to a close, it's time for us to revisit our annual tradition of looking back at our favorite releases of the past year. We polled the Fandomania staff and asked for everyone's favorite TV shows of 2011. This list is a compilation of the results.
Doctor Who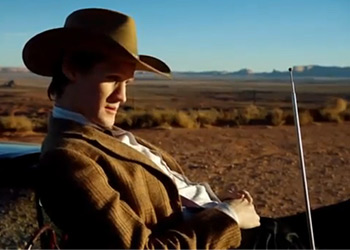 "When you put Steven Moffat's writing abilities together with Matt Smith's interpretation of The Doctor, you have magic. He's the oldest doctor in mind and spirit, but the youngest in body. And he's got the best companions in the world with the Pond family: Amy, Rory, and River. What would it be like to have a married couple on the TARDIS? What would it be like to have a love that's running backwards through time? We found out and we loved every minute of it." – Kimberly Lynn Workman
"Series 6 overall was 'meh,' but it had one of my top episodes of the new series, right up there with 'Blink' from series 3 — I absolutely loved 'The Doctor's Wife' by Neil Gaiman. It has introduced me to the wonderful world of Gaiman's writings, which I wasn't familiar with previously, besides just being a great story. We always knew there was a special bond between the Doctor and the TARDIS, but it was really cool to see that relationship come to life and to watch him be able to carry on conversations with his permanent companion." – Ann Wells
"Matt Smith has won me over. I love this show so much I actually dressed up as Amy Pond for Halloween. Mind you, I'm not that fond of her. However, I love the relationship she has with the Doctor. Also? Rory. Enough said." – Trish Myers
"I love Matt Smith, I love Steven Moffat. Though the intricate plotting sometimes leaves holes in the narrative, the show is still absolutely amazing." – Chris Presley
American Horror Story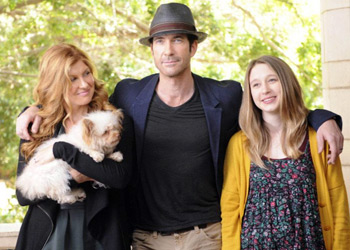 "If there's a genre that's under-represented on television, it's horror. American Horror Story hopes to fill that gap with its blend of gothic horror and David Lynch-esque storytelling. The mysteries and questions keep on coming, even when we think the show is about to give us an answer to something. Oh, and female viewers may want to tune in just to see Dylan McDermott take his shirt off about once an episode." – Jobert Atienza
"The show is offensive, and pretty much every message that comes out of Ryan Murphy's mind and mouth is mixed and troubling. Nevertheless, the ever deepening mythology, the top caliber acting, and the unflinching writing turned American Horror Story into one of my favorite new shows." – Jason Dorough
"This is a new show, yet it's quickly become a favorite. Why? Because I have absolutely no idea what's going on. Just when I think I have a character figured out, the story changes. Also, you have to love a show where you're not even sure if a character is alive or dead. Will we get answers? I don't know, but I'm going to keep watching to find out." – Kimberly Lynn Workman
Warehouse 13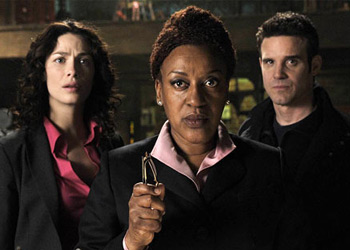 "I just started watching it towards the end of this season when it came on after Eureka, and I really like it. I was able to get into the stories with no problem, even though I know little to none of the backstory much of the time. Like Eureka, it's a fun show with a great mix of geekiness, humor, and engaging and entertaining characters." – Ann Wells
"After a so-so second season, Warehouse 13 returned this year with some cast change-ups — always a risk, but this time it paid off and strengthened the already-awesome ensemble dynamic of the main characters." – Celeste Monsour
Community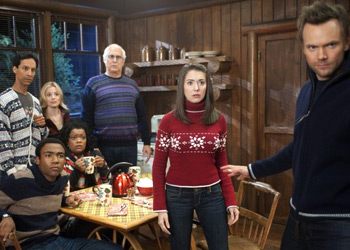 "This show may not get the ratings of something like Modern Family or newcomer New Girl, but Community is consistently the funniest. Each of the characters is unique and fleshed out, making the ensemble feel like real people, people that I actually know." – Jobert Atienza
"Not since Arrested Development has there been a more clever and instantly classic comedy series. I could watch every episode over and over again, and I wish more people would watch each new episode at least once. It deserves an audience far greater than the numbers it's been pulling." – Jason Dorough
Revenge
"I am stunned by how much I enjoy Revenge. It's very soapy and largely is about rich people drinking champagne, components that would make this show an easy miss for me. Emily VanCamp plays a very unique and devious antihero, though, and watching her wickedly topple the 1% never gets old." – Jason Dorough
The Vampire Diaries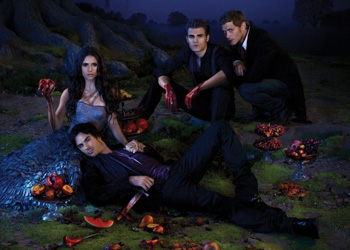 "With so many twists, turns, vampires and werewolves I can hardly keep up. I love how this show takes a vapid and annoying character like Caroline and turns her into one of my most favorite characters. That's not easy to do. This show is almost like a box of chocolates. You never know what will happen next." – Trish Myers
"Shifting loyalties and alliances combine with deep mythology and unforeseen plot twists to make The Vampire Diaries one of the shows I most look forward to each week. I love that they're not afraid to drastically change characters and even kill them off, surprisingly frequently." – Celeste Monsour
Grimm
"This show is one that I get downright giddy when I see it on the schedule. You would think fairy tales have been done to death and nothing new is out there. Grimm proves there's still more twists out there to keep us entertained." – Trish Myers
"Like Once Upon A Time, Grimm also focuses on fairy tales, but it's darker, more violent and terrifying (to me anyway). I like the interaction between Nick and his partner, Hank, and also between Nick and Monroe." – Nikki Day
Game of Thrones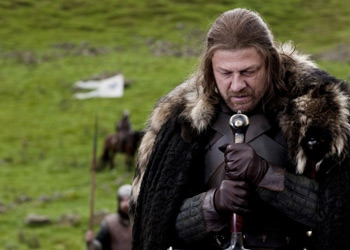 "You don't need to be a pasty-white nerd living in your parent's basement to appreciate this series based on George R. R. Martin's best-selling fantasy series. The series has just as much political intrigue and backstabbing as a season of The West Wing. Plus, it has Sean Bean. Who doesn't love Sean Bean?" – Jobert Atienza
Breaking Bad
"With all the new shows that debuted toward the end of 2011, it's easy to forget that Breaking Bad delivered its most powerful season ever this year. There's never been a TV show that has been more successful in transforming its main and sympathetic hero into its vilest and most evil antagonist." – Jason Dorough
Nikita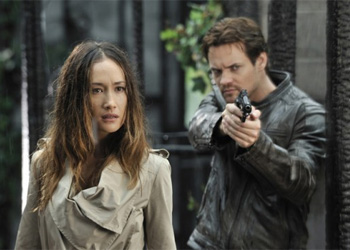 "Like any spy show, Nikita has plenty of action. And like any good spy show, it's chock-full of secrets, lies, and hidden agendas. It balances these elements seamlessly to make for the best espionage drama since Alias." – Celeste Monsour
Falling Skies
"I know this ended up on the 'disappointment' lists of many critics, but I still liked it. It definitely started strong, and I was intrigued by the twist on the alien invasion story — I liked the fact that it was not about the invasion itself but about how the survivors deal with the aftermath, and I liked figuring out what was going on with the characters. By the end of the season it was starting to drag a bit, but despite that I plan to watch it again next summer to find out what happens." – Ann Wells
Supernatural
"Of course my favorite show is going to be on the list! Last year was kind of rough in getting a new arc set up, but we're on the path now and it's got a great back-to-the-beginning feel without losing the history. Dean has depression and alcoholism, Sam's got darkness and mental instability, and they've lost everyone they've loved. Together they try to survive because they're Winchesters. They have to save everyone, even if they can't save themselves." – Kimberly Lynn Workman
Once Upon a Time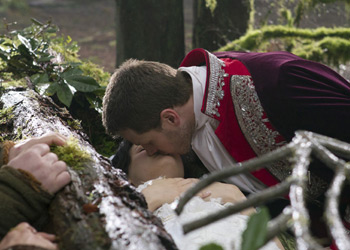 "This show appeals to me because fairy tales rock. I love watching, waiting to see what happens. I like all the twists on characters and can't wait to see which characters they show us next." – Nikki Day
Leverage
"The team, the family! This year we've got two building romantic relationships, which I was concerned about at the start. What would happen to the family unit when they started pairing off? Thankfully, that didn't suffer. In fact, it's almost become stronger because they're all in it together. They're becoming better people, which causes problems of it own. Also, Nate's still teetering on that functional alcoholic line. We're just waiting and watching until he falls off once again." – Kimberly Lynn Workman
Homeland
"We got way more than we bargained for: seeing a Marine possibly turn on the US brought out intense emotion in my husband and myself (my husband IS a real-life U.S. Marine, and a three-time combat veteran). We just kept imagining all the complex situations the characters were in, and what it would be like to have to endure such trial ourselves, and we became easily swept into the show and caught up in the very dynamic plotlines: war, religion, patriotism, mental health, and trust were all explored and epxloited on the small screen this year." – Rose Duggan
Psych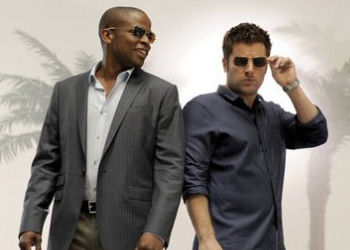 "Consistently one of the best shows in any genre. Psych is witty, smooth, and darned entertaining. As always, it's Dulé Hill and Timothy Omundson that make the show for me. You know that's right." – Chris Presley
The Simpsons
"The writing is back on top and The Simpsons is the funniest and sharpest of the made-for-adults cartoons (and I say that seriously, as a die hard FamGuy fan). The Simpsons just nailed it this year, weaving outrageous socially conscious one-liners in with their typical absurd humor." – Rose Duggan
Burn Notice
"I don't think I've ever seen a bad episode yet. I love just about every character on this show — Sam, Fi, Maddie, Jesse and of course Michael. Plus the odd location of Miami. The combination of dark story line and sunny, tropical paradise appeals to me. It seems this season they have kicked it up a notch too." – Trish Myers
Thundercats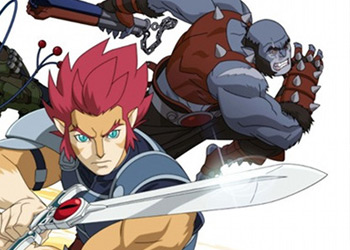 "Is anyone else watching this show besides me? If you're not, you need to. Acting as a prequel to the classic 1980s action cartoon, this version of Thundercats is just as exciting as the original. There's also some really good writing on this show — just watch the episodes 'Song of the Petalars' and the Season 1 finale 'Between Brothers.' Great stuff." – Jobert Atienza
Misfits
"Though Misfits has lost some of its snarky edge with the departure of Robert Sheehan, it's still one of the best things on television in any country. I dread the rumored American remake." – Chris Presley
The Walking Dead
"After the short first season I was both excited and nervous for the second one. Season two has been just as fun to watch as season one. And now it's getting very interesting with the relationships. Something is brewing with Shane and I am quite anxious to see how his story ends." – Trish Myers
NCIS
"It's an old staple on CBS by this point and even though the season premiere was a little lacking, NCIS continues to be one of the best law enforcement shows on television. It's primarily on the weight of the stellar cast that this series continues to shine. It might be fair to say that I will never not love this show." – Chris Presley
2 Broke Girls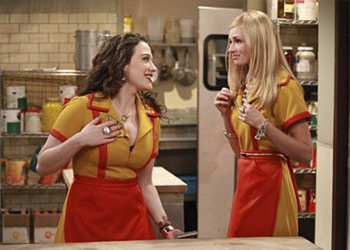 "Oh, I may catch some grief for this (and I give myself plenty). 2 Broke Girls is the kind of show I usually hate but for reasons I cannot explain it makes me laugh. It's a wonderful bonus seeing Garrett Morris on TV again." – Chris Presley
New Girl
"Zooey Deschanel may have been the darling of independent cinema, but she also excels in comedic series television. While the premise isn't all that original (young, hip people living in Los Angeles), and their apartment seems a little out of their price range, Deschanel is adorable as the cute-and-quirky Jess. The rest of the cast is pretty funny as well, especially Schmidt (Max Greenfield)." – Jobert Atienza
Castle
"While we knew Kate's fate wouldn't be terminal, we were all in for a roller coaster of shake-up with the new season. Castle's declaration of love is seemingly forgotten, except she really does remember. And the whole office is having to deal with a new Captain that doesn't bend the rules quite so willingly as her predecessor. But we're in it for the eternal question: When will Castle and Kate ever be on the same page where their romance is concerned?" – Kimberly Lynn Workman
Jerseylicious
"The hair is as big as the tempers are amongst these crazy stylists in this series that is funny, wacky, and best of all, genuine. I honestly loved watching this show more than any other this year — even my husband admitted that it's pretty entertaining." – Rose Duggan
Jason is the founder and managing editor of Fandomania. He is severely into toy collecting, plays a worryingly large amount of games, watches way too many movies and TV shows, and reads more than his fair share of books and comics. He also likes guacamole.