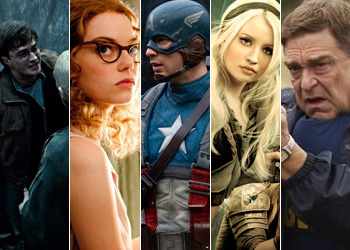 With 2011 coming to a close, it's time for us to revisit our annual tradition of looking back at our favorite releases of the past year. We polled the Fandomania staff and asked for everyone's favorite movies of 2011. This list is a compilation of the results.
Captain America: The First Avenger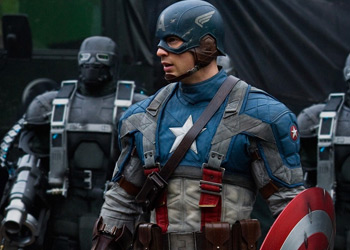 "I really enjoyed this movie more than I thought I would since I don't know anything about Captain America. I thought it was a good stand-alone movie and a great setup for The Avengers." – Nikki Day
"Captain America is an important character in the Avengers mythology, so getting him right is going to be important for the further explorations. Knowing Chris Evans formerly as Johnny Storm threw me off when I first heard the casting, but not only did he capture the character of Steve Rogers, he's made me even more excited to see how he plays off Robert Downey Jr. in The Avengers." – Kimberly Lynn Workman
"The trailers made this movie look like it would be fantastic. And it was. I don't know if there is anyone who is more pure than Steve Rogers. I absolutely love his self sacrificing nature. The style of this movie was perfect, too. I'm not gonna lie, I wouldn't mind being a Captain America Dancer. Those outfits rock in a vintage way." – Trish Myers
Rise of the Planet of the Apes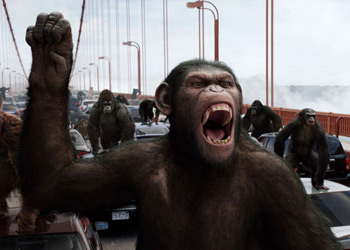 "Prequels, reboots, and sequels are all the rage these days in Hollywood. But while some turn out to be turds (Conan the Barbarian), every once in a while a project will turn heads, like this year's Rise of the Planet of the Apes. You don't need to be a fan, or have even seen the previous Planet of the Apes films to appreciate this modern take on the story. Mixing genetic science with ethical questions about animal testing, Rise of the Planet of the Apes has a great mix of intelligence and action." – Jobert Atienza
"Normally, I am not a fan of CGI or prequels but somehow Rise of the Planet of the Apes manages to combine both into a film that kept me engaged the entire time. I would go so far as to say Rise of the Planet of the Apes is my overall favorite film of 2011." – M.C. Shumaker
Thor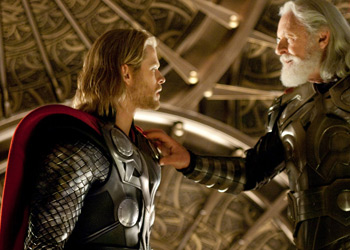 "Thor always seemed like the boring superhero. However the Thor of this film was anything but boring. This movie has action, adventure, drama and humor. It's great to expect a fantastic movie and not be disappointed. It's even better to expect something mediocre and be pleasantly surprised. I'm so glad I was wrong about this one." – Trish Myers
"I know less about Thor than Captain America, so I was surprised how much I enjoyed this. I thought Chris Hemsworth embodied Thor. All the actors were great and the movie had another great setup for The Avengers." – Nikki Day
Sucker Punch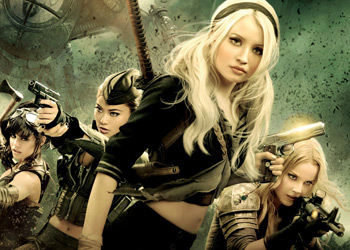 "My favorite movie of 2011 is one of the most critically reviled. Sucker Punch is a fantastically dark film whose main fault is that it was marketed as a brainless action film, when in fact it is a brutal and psychological deconstruction of pop culture with awesome and gorgeous action scenes throughout." – Jason Dorough
"Sucker Punch is very, very dark, but at the same time filled with hope and empowerment — it celebrates the value of fighting back against oppression, not just for yourself but for the good of each other, regardless of whether everyone (or anyone) gets a happy ending. It's about coping with horrible circumstances however you can, blurring the lines between fantasy and reality." – Celeste Monsour
Cowboys & Aliens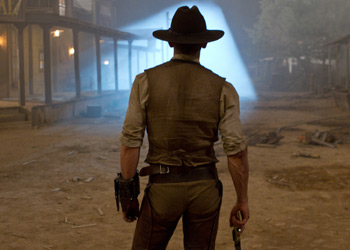 "Who knew cowboys and aliens would mix so well together? Independence Day meets Young Guns. I'd love to see a sequel." – Trish Myers
"Cowboys & Aliens — what is there not to love? It has cowboys. It has aliens. Things blow up. It's not going to win an Academy Award, but honestly, some of the most enjoyable and entertaining films don't." – M.C. Shumaker
X-Men: First Class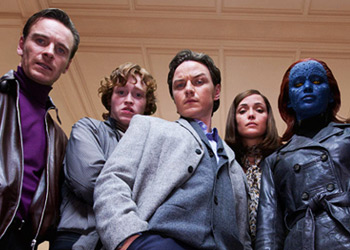 "I am an original X-Men fan and one of the things I love most about the early history is Charles and Erik's relationship. I was apprehensive when I went into the theatre, wondering how this movie would play it out. I can say that not only did this movie portray Charles and Erik's relationship perfectly, but James McAvoy and Michael Fassbender became these characters for me." – Kimberly Lynn Workman
"I'm a stickler for adaptations having accuracy to the source material. X-Men First Class runs roughshod over many established characters, plots, and timelines from the comics, but it's such a well made movie with such fantastic performances that I can't help but rethink my usual biases." – Jason Dorough
Drive
"Nicolas Winding Refn's tale of a mechanic and part-time stuntman who moonlights as a wheelman probably won't win any awards for its screenplay. Drive is a lesson in atmosphere and mood. The best way I could describe this movie is that it's like a modern noir with an '80s vibe, with some solid performances from Ryan Gosling, Carrie Mulligan, and Albert Brooks." – Jobert Atienza
Red State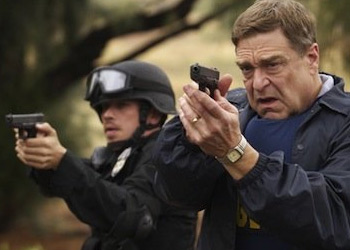 "If you're a fan of Kevin Smith's films or podcasts, you should see this movie. If you're not a fan of Kevin Smith, you should see this movie. Why? It's completely different from anything else he's ever done. I thought when I saw Jersey Girl that Smith was taking a risk, but that was nothing compared to Red State. It's the tightest, leanest script he's written and the most "indie" film he's directed since Clerks. Smith has said that this will be one of his last films, and it's kind of a shame since Red State seems like he was just hitting his peak as a filmmaker." – Jobert Atienza
The Muppets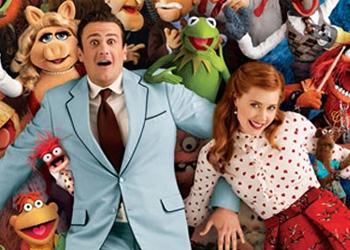 "I was not excited going into The Muppets after reading this script was produced instead of one by Frank Oz. But I was totally won over by this obvious love letter to the heyday of the Muppets. I loved the film and the soundtrack, though it could have used more Pepe the King Prawn." – Chris Presley
Hugo
"Martin Scorsese's first family-friendly kids movie in, well, ever, is also one of the year's best. Scorsese's love of classic early cinema is evident throughout the film, aided by Ben Kingsley's performance as a toy shop owner in a train station. Oh, and the 3D visuals are actually good (for once)." – Jobert Atienza
Harry Potter and the Deathly Hallows, Part 2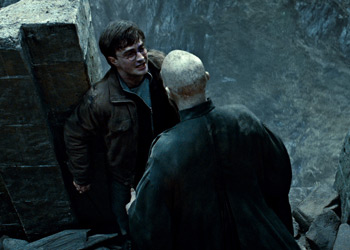 "The finale to the ten-year-long Harry Potter film franchise is a stunning one. Despite what critics and fans may say about the book, the film delivers on the promise of a truly epic final chapter. Personal revelations, a flying dragon, and an incredible siege at Hogwarts lead up to the most intense showdown in the franchise's history. Definitely not one to miss." – Jobert Atienza
Scream 4
"So I say I'm a "horror light" fan. Scream is one of my all-time favorite movies. Usually sequels never are equal to the original. I think Scream 4 came pretty darn close. I know I was trying to guess who the killer was. And I jumped a few times, too. The opening of this movie was genius too. Ahhh, to be a killer or victim in one of those scenes. Screaming good fun." – Trish Myers
The Help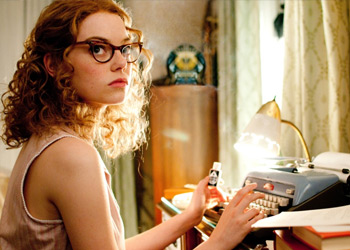 "This one is very much not a genre film, but it is one of my favorites of the year. Both infuriating and inspiring, The Help presents a critical view of the American South in the 1960s through the eyes of a White journalist raised by her family's Black maid during a period of blatant and horrid segregation and racism." – Jason Dorough
Sherlock Holmes: A Game of Shadows
"Sequels always have a tendency to be less than the original, but the Sherlock Holmes franchise has nothing to worry about. Sherlock Holmes: A Game Of Shadows is not only better than the original, but also a real tribute to the fans. The chemistry between Robert Downey Jr. and Jude Law is sizzling and the writing really allows the Holmes/Watson dynamic to shine in full force. Jeremy Brett will always be my Sherlock Holmes, but perhaps RDJ is fast becoming my Movie!Sherlock." – Kimberly Lynn Workman
Super 8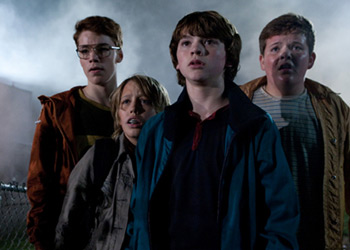 "Super 8 brought me back to the days of movie watching as a child when watching a film was a magical escape. If you have a chance to watch Super 8 in theaters, do it." – M.C. Shumaker
Elektra Luxx
"A strange little character piece (and sequel to Women in Trouble), this film is less of a complete narrative and more of just a segment of life. Despite the titular character being a retired porn star, the film is clean of gratuitous nudity. It should be seen for the performances of the ensemble cast rather than for a chance at bared flesh." – Chris Presley
Green Lantern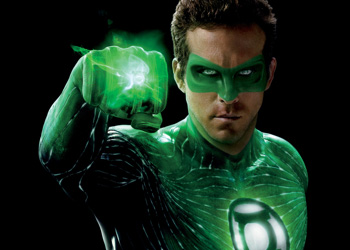 "Now, I know this movie got panned, but I really liked it. I've certainly seen worse movies (Alexander comes to mind). I might be biased since Green Lantern is my favorite comic book character, but I don't think it's as bad as people say." – Nikki Day
Hanna
"A tale of a girl raised by her father to be a perfect assassin. The action pieces are very well done, but it is the character bits that stand out for me. Saoirse Ronan perfectly carries the weight of the titular character, switching from a hardened killing machine to an unworldly, sometimes naïve girl in the blink of an eye." – Chris Presley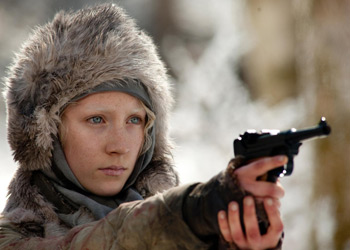 Super
"Going into this, I was thinking it would be one of the typical "regular guy becomes a super hero" sort of story. It was not even close. There was violence and devastation and reality, all combined together in characters that weren't super at all. I liked the whiplash of this movie and it's stuck with me ever since I watched it. I'd say that's the mark of a good story." – Kimberly Lynn Workman
Submarine
"A charming tale of young love and youthful awkwardness in Wales. It's an almost perfect coming-of-age story that banks on quality rather than "names", though there is plenty of quality to be had in a cast that includes Paddy Considine, Sally Hawkins, and Yasmin Paige." – Chris Presley
The Roommate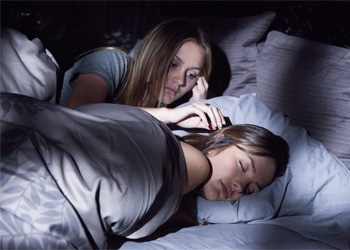 "Yes, it's a college remake of the Single White Female story, but that doesn't mean it's still not a great psychological horror. Plus, it's got some twisting and twisted points in its story that take you for a spin. The reason I watched it, the reason I'll re-watch it, is because Danneel Harris Ackles is in it. Sometimes a favorite actress can transcend any script she takes on and a movie's originality takes a back seat to entertainment value." – Kimberly Lynn Workman
Jason is the founder and managing editor of Fandomania. He is severely into toy collecting, plays a worryingly large amount of games, watches way too many movies and TV shows, and reads more than his fair share of books and comics. He also likes guacamole.