Star Wars: The Force Unleashed is one of the most anticipated video games of the year, and it's hitting stores next week. In anticipation of all the mayhem and carnage we'll be spreading across the galaxy, here's a look at some of the coolest Sith fan art online. Follow the links back to the artists' pages and let them know you like their stuff!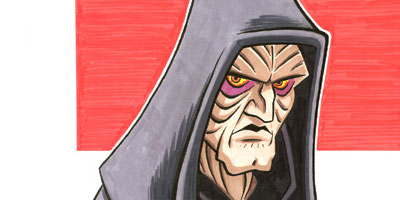 Darth Sidious by Otis Frampton
Jason is the founder and managing editor of Fandomania, and he co-hosts the weekly Fandomania Podcast with Celeste. He is severely into toy collecting, plays a worryingly large amount of games, watches way too many movies and TV shows, and reads more than his fair share of books and comics. He also likes guacamole.