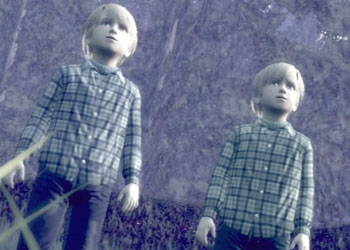 Deadly Premonition is a third person horror adventure from Ignition that will be hitting the Xbox 360 later this month. The developer has been slowly revealing bits and pieces about the people tangled up in the murder mystery that's at the core of the game via character trailers that have been showing up online over the past weeks. The puzzle behind the Red Seed Murders in the rural town of Greenvale gets another piece with the introduction of the inquisitive Ingram Twins in this week's character trailer. Today's new trailer is an exclusive to Fandomania, so take a look!
Deadly Premonition releases on February 23, 2010, on the Xbox 360.
Jason is the founder and managing editor of Fandomania. He is severely into toy collecting, plays a worryingly large amount of games, watches way too many movies and TV shows, and reads more than his fair share of books and comics. He also likes guacamole.