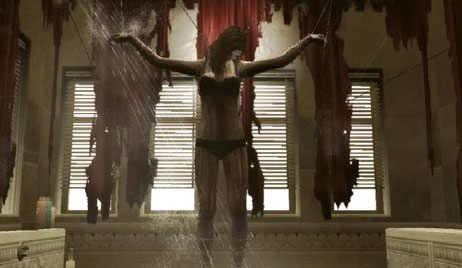 Ignition Entertainment just gave us a heads up that their upcoming survival horror game Deadly Premonition has a new trailer online. Showing off plenty of requisite eerieness, the trailer features creepy kids dressed like angels, trees spurting blood, zombified mountain folk walking around all Grudge-like, and one of said mountain folk shoving her fist into our unlucky protagonist's mouth.

Deadly Premonition is coming to the Xbox 360 late next month for a very affordable $19.99. If you're up for some spooky detective work, this is one you might want to check out.
Jason is the founder and managing editor of Fandomania. He is severely into toy collecting, plays a worryingly large amount of games, watches way too many movies and TV shows, and reads more than his fair share of books and comics. He also likes guacamole.