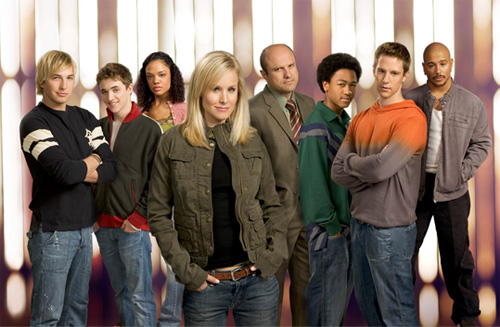 Since the momentous news of the successful Veronica Mars Kickstarter campaign, clarion calls have gone out through many fandoms for a similar campaign to resurrect their own beloved and lamented over shows from the purgatory known as cancellation.
The news was like a boulder dropped into a pond, sending tsunamis through all hopeful fandoms, especially those in the geek world. Fans raised the money for a Veronica Mars movie through crowdfunding. The campaign didn't drag on for months, the normal experience for most indie producers. In less than 12 hours, the initial $2 million goal had been met in a campaign slated to last 30 days. Veronica Mars fans rejoiced. Pundits mused on what it meant for the future of crowdfunding. Hopeful fandoms had light bulbs of ideas clicking on in their collective brains that all began with a tiny but powerful question: What if?
It was not a grass roots uprising of fans who had decided to take matters into their own hands — the ideal of "if we raise it, the studio must take notice". Neither was it a watershed moment in the crowdfunding movement. Instead, the campaign was carefully planned and orchestrated by show creator Rob Thomas. He spent 18 months from the idea to the launch stages. Thomas remarked that the process was labor intensive and stated that pitching a movie to a studio is a simpler way than crowdfunding a project.
First, a plan had to be put together. Thomas contacted the major cast members to see if they would be interested and commit to the project. The perks for contributors and how to fulfill them had to be figured out. Once these pieces of the puzzle were placed, the way had to be cleared with Warner Brothers to greenlight the project.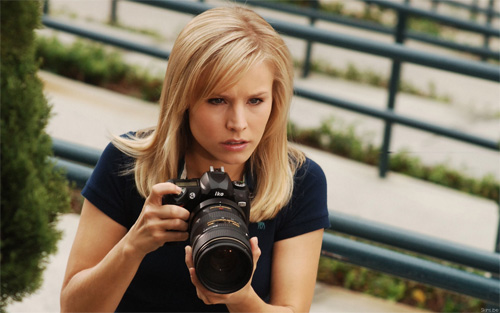 Warner Brothers are the guys who actually own the rights to the series. It's one of the dirty little secrets of the business and one of the impediments to reviving a canceled television series in any form — someone, usually the supporting studio and not the creators, actually owns the property. The viewers, actors and, often, the creators are more or less tenants of the landlord. They can evict (cancel) everyone and keep the building (the rights to the show) even if they choose to never rent it out again. After all, they paid for it. Most studios hang onto a canceled series's rights as if it were a proverbial leprechaun's pot of gold at the end of the rainbow — even when their reason for cancellation was not enough viewers, which is jargon for the show was not making the profit the studio expected it to create.
Thomas, with the added support of lead Mars actress, Kristen Bell, struck a deal with the studio that if they could raise $2 million dollars, Warner Brothers would greenlight the movie. Veronica Mars was a cult hit show that aired for three seasons, from 2004-07. Its title character was a high school student who moonlighted as a private detective. The character solved small and large mysteries while dealing with the challenges of growing up in Southern California. One thing the show did successfully was garner a sizable and religiously loyal fan base.
I don't know if Warner Brothers thought the campaign wouldn't be a success — studios are notorious for underestimating the numbers and loyalty of fans for many shows. Honestly, lending support to the Veronica Mars campaign was not a big risk for the company. If the campaign turned out to be a success, the production costs would be covered. The studio will be covering the marketing and distribution costs, and would be able to estimate the commercial success from the numbers of contributing fans. If the campaign was a failure, Warner Brothers wouldn't be losing any monetary investment and could claim they supported the effort.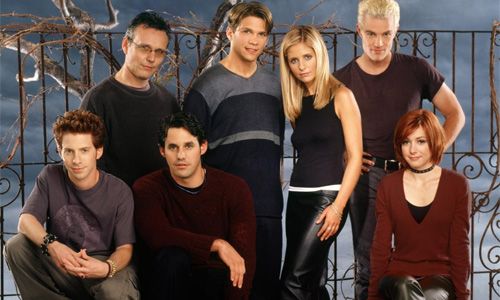 No matter what happens, Warner Brothers will be accountable to no one. The majority of funding for most movies and television series come from investors. Investors expect a return on their investment. If a project under-performs, investors have the right to demand an audit from the studio. Fans who contribute to crowdfund campaigns are not given investor status. Projects offer "perks" — small rewards for a certain level of donation. Perks typically include T-shirts, signed DVDs or cast photos, messages from cast members, and sometimes a small participation in the project like a credit or extra for a day. Contributions to most crowdfunded projects are also not tax deductible because most of the campaigns are not for 501(c)(3) organizations. Basically, the fans are funding the production costs because they care about the project.
Okay, so you really don't care whether you get a return other than seeing the dream of your fandom back on air. So why won't crowdfunding work for all other fandoms?
According to Forbes magazine, there are several components for running a successful crowdfunding campaign like the one for Veronica Mars. The foundation of a successful campaign is a devoted and willing fan base. Most of us involved in any fandom know we have that one covered in spades.
The next component is relatively low budget needs. Veronica Mars is cheap to produce. It does not have a large main cast. The locations used already exist — in Southern California, the mecca of US film and television production. The show doesn't have need to use visual special effects. The producers can easily create a marketable product for $3 – $5 million.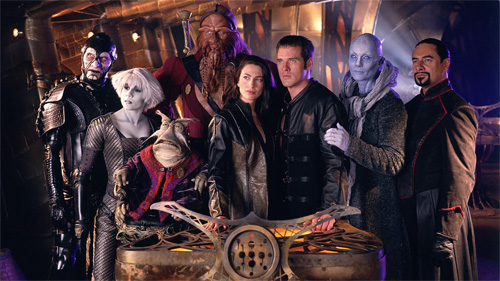 But, the shows most of us love that have fallen victim to cancellation's sharpened axe — Firefly, the Stargate franchise, Eureka, the Battlestar Galactica franchise, Farscape, Sanctuary, and Fringe, to name a few — require more bells and whistles. In the film and video industry, the more elements a series requires, the higher its production costs will be. We love our fandoms because of the characters and emotions, but we have to face one fact: One of the elements we all geek out over and want to see are the high tech extras that characterize the sci-fi and fantasy genres.
Creating those touches that make loyal viewers say "wow" costs money. Elaborate, specialized sets like a spaceship, special visual effects like space battle explosions, and larger casts like an entire crew that could believably operate a spaceship drive the start-up budgets close to the same price as the entire Veronica Mars total. It could be enough to produce a few episodes of one of our favorite shows. For comparison, Serenity is reported to have production costs around $39 million. While not a genre show, Netflix is shelling out $4 million per episode of House of Cards. A small budget for any of our beloved shows to be rebooted into a movie would probably land around $10 million. The most money ever raised through Kickstarter for any project to date was $10,266,845 for a type of smart watch.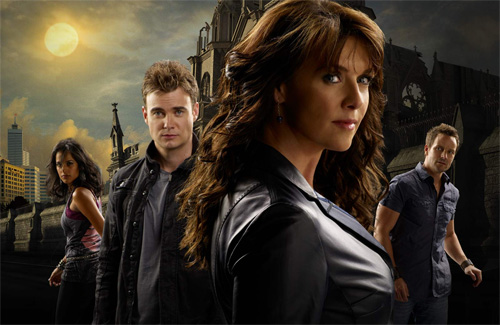 There's also the issue of who owns the rights to a given series. As fans, we tend to associate ownership of a franchise with the creators and producers. But, for most shows and movies, the ones who own the rights tend to be the one that funded the project, usually the big name studios. While we think of Joss Whedon when Firefly is mentioned, the rights to Firefly are owned by Fox — a fact they are now reminding fans of since they've noticed how lucrative the "Jayne Hat" has become. We associate Stargate with Brad Wright and Rob Cooper and their great creative team who worked hard to convince TPTB to greenlight more movies. However, MGM owns all rights to the Stargate franchise. They're the ones that keep saying no. Sanctuary was not canceled by the Syfy Channel, but lost its investment group and was unable to find replacements before the network had to fill that slot.
Not only do we want to see our favorite shows brought back to the screen, we want the same characters we know and love played by the same actors. That desire brings us to the third major component, the availability and willingness of the original cast. Most actors are working people. Their job happens to be more visible than most of ours and more competitive. They have the same bills to pay and many have families to support. Not many can wait around for a show to be resurrected, no matter how much they loved playing that particular character. How many of us non-actors stay in the same job for a lifetime? Some jobs we remember more fondly than others, and it's the same for actors. If a show is canceled, the actors are essentially laid off and must find a new job (another role). For example, I believe the cast of Firefly would be willing to and love to revisit the series. At this time, Nathan Fillion is the star of the hit show, Castle. Morena Baccarin now stars in Homeland. Alan Tudyk is on the hit comedy, Suburgatory. Creator Joss Whedon still has a three-year contract with Marvel Studios to fulfill. It means even if a reboot was greenlit and funded, the project couldn't move forward with those people involved for at least three years.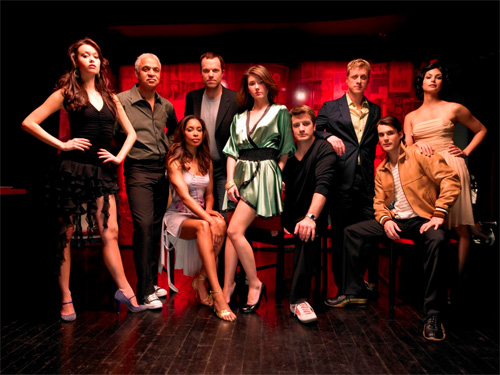 Another factor that I would add related to original cast availability is also time passed. In real life, we are all growing older year by year. It happens to actors, too, no matter how much some fight it with Botox and cosmetic surgery. The Star Trek franchise discovered this as the beloved cast of TOS began to age as the later movies were still being filmed and released. We fickle viewers much preferred the 40-year-old crew to the 60+-year-old-crew. Imagine Captain Mal at 60. Yeah, that tattoo doesn't look as good now. Or the crew of SG-1 or Atlantis going through the gate as octogenarians? Just not quite as thrilling.
Does the low possibility of getting one of our fandoms financed through crowdfunding mean it doesn't work and that the Veronica Mars campaign is just a fluke? At this year's SXSW festival in Austin, Texas, 31 films were Kickstarter funded. Several included marquee name actors, but all were indie-produced. As of the time I wrote this article, the stats on the Veronica Mars campaign stood at 76,869 contributors, $4,995,590 raised, and 56 hours left in the campaign. If they end with over 81,000 contributors, the campaign will break more records for a movie funded on Kickstarter. (Editor's note: the final tally for the campaign was 91,585 backers and $5,702,153 raised, so it now holds the Kickstarter record for highest number of contributors!) It's the first time a crowdfunded movie has included major studio involvement. Too early to tell yet if that's a good or bad thing. It does prove it can be done if one has all the right elements in line.
Beyond the clanging cymbals and blowing trumpets, all it means is that Veronica Mars fans will get their long-awaited movie and some closure. The rest of us fans who dream that for our fandoms should be happy and support them. In the long run, it definitely could improve the odds of a second chance for other shows with loyal fan followings, especially if it's a commercial success.
Ava DiGioia is fueled by coffee and chocolate and doesn't believe one can have too much of either. She is a Georgia girl who lives in North Texas and watches too much geeky television. When not writing, she is employed as a cat herder and a teenager herder.