In honor of Black History Month I wanted to take some time to highlight men and women who have influenced the science fiction and fantasy genres who also happen to be African American.  It's easy not to think twice about the race of the characters or that of the person writing the story, but sometimes science fiction and fantasy can seem like the white person's playground.  The future and the fanciful are not limited to racial lines, and here are some authors you should know who are certainly worthy of notice (in no particular order).

Octavia E. Butler (22 June 1947 – 24 February 2006) has won numerous awards for her work in the science fiction genre including two Nebula Awards, two Hugo Awards, a MacArthur Award (she was the first science fiction author to recieve the "genius grant"), a Locus Award, and a lifetime achievement award in writing from the PEN American Center. She started writing at the age of ten and has gone on to be an influential science fiction icon. Her works include Dawn (1987), Adulthood Rites (1988), Imago (1989), Wild Seed (1980), Mind of My Mind (1977), Patternmaster (1976), Clay's Ark (1984), Survivor (1978), Kindred (1979), Parable of the Sower (1994), Parable of the Talents (1998), Bloodchild and Other Stories (1995), and Fledgling (2005). Themes in her work include race, religion, sexuality, gender, social class, and a variety of other social issues.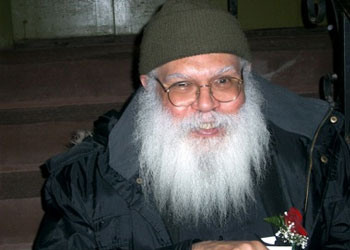 Samuel R. Delany (born: April 1, 1942) is not only a prolific African American author, but also a member of the gay community.  His work contains such themes as mythology, memory, language, and perception as well as homosexuality and sexuality. His works include, but are certainly not limited to, The Jewels of Aptor (1962), Captives of the Flame (1963), The Towers of Toron (1964), City of a Thousand Suns (1965), The Ballad of Beta-2 (1965), Empire Star (novella) (1966), Babel-17 (1966, Nebula Award), The Einstein Intersection (1967, Nebula Award), Nova (1968), The Tides of Lust (1973), later reprinted under Delany's preferred title Equinox (1994), Dhalgren (1975), Triton (1976), Empire with Howard Chaykin (1978), Stars in My Pocket Like Grains of Sand (1984), They Fly at Çiron (1993), The Mad Man (1994), Hogg (1995), Phallos (novella) (2004), Dark Reflections (2007).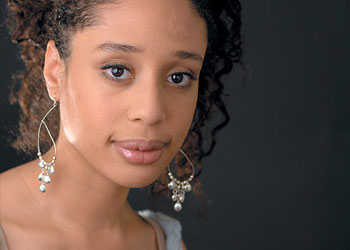 Alaya (rhymes with "papaya", according to the author's website) is the author of Racing the Dark which came out in 2008, as well as the upcoming The Burning City which will be out in the fall of 2009. She has also written the short stories "Down the Well" in Strange Horizons, August 2008, "Third Day Lights" in Interzone issue #200, September/October 2005. Reprinted in Year's Best SF #11, edited by David Hartwell and Kathryn Cramer, "Among Their Bright Eyes" in Fantasy Magazine issue #4, 2006, "Who Ever Loved" in Arabella Magazine, December 2004. Alaya also just released a "Choose your own adventure" novel called The Goblin King, Graphic Universe (Lerner) in February 2009, and the novella "Shard of Glass" in Strange Horizons, February 2005, reprinted in Year's Best Fantasy #6, edited by David Hartwell and Kathryn Cramer. Shortlisted for the Carl Brandon Society Parallax award.  According to the author's website she's travelled extensively in Japan and really enjoys ethnic food.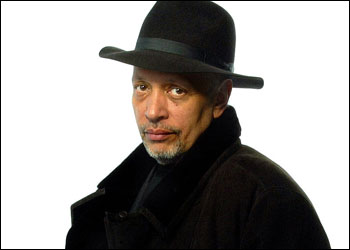 Walter Mosley (born January 12, 1952) is probably best known for his detective novels in the Easy Rawlins series, but this author and activist has also dabbled in science fiction. His book Devil in a Blue Dress, part of the Easy Rawlins series, was adapted into a movie with Denzel Washington playing the lead. His science fiction works include Blue Light (1998), Futureland: Nine Stories of an Imminent World (2001), The Wave (2005).  Other novels in the Easy Rawlins series include A Red Death (1991), White Butterfly (1992), Black Betty (1994), A Little Yellow Dog (1995), Gone Fishin' (1996), Bad Boy Brawly Brown (2000), Six Easy Pieces (2003), Little Scarlet (2004), Cinnamon Kiss (2005), and Blonde Faith (2007).  His awards include the Carl Brandon Society Parallax Award for his young adult novel 47, "Risktaker Award" from the Sundance Institute, an O. Henry Award, Black Caucus of the American Library Association's Literary Award for RL's Dream, and an Anisfield Wolf Award. He also was a finalist for the NAACP Award in Fiction.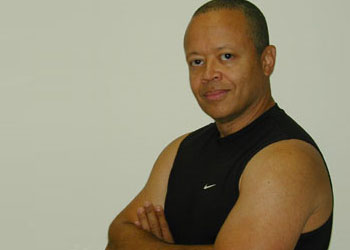 Steven Barnes (born March 1, 1952), who is married to our number 6 author, is also a certified hypnotherapist, has a degree in Communication Arts, holds a Black Belt in Kenpo Karate and extensive experience in several other martial arts, and also finds time to write science fiction.  His work includes but is not limited to Dream Park (1981) (with Larry Niven), Street Lethal (1983), The Legacy of Heorot (1987) (with Larry Niven and Jerry Pournelle), Beowulf's Children (1995) (with Larry Niven and Jerry Pournelle), Lion's Blood (2002) (winner 2003 Endeavour Award), Zulu Heart (2003), Casanegra (with Blair Underwood and Tananarive Due), The Descent of Anansi (1982) (with Larry Niven), The Kundalini Equation (1986), Fusion (1987) (comic book mini-series), Achilles' Choice (1991) (with Larry Niven), Blood Brothers (1996), Iron Shadows (1997), Saturn's Race (2000) (with Larry Niven), Charisma (2002), Great Sky Woman (2006), and Assassin's Creed: The Invisible Imam (2007)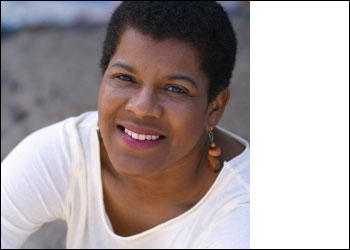 Tananarive Due has a degree in journalism and a Masters Degree in English literature and has previously been a journalist and columnist for the Miami Herald.  Her fiction works include supernatural themes as well as racial themes.  Her works include The Between (1995), The Good House (2003), Joplin's Ghost (2005), My Soul to Keep (1997), The Living Blood (2001), Blood Colony (2008), Casanegra (novel) (2007) (with Blair Underwood and Steven Barnes), In The Night Of The Heat: A Tennyson Hardwick Novel (2008); and short fiction works Like Daughter, Dark Matter: A Century of Speculative Fiction from the African Diaspora (2000), Patient Zero, The Year's Best Science Fiction: Eighteenth Annual Collection (2001), Trial Day, Mojo: Conjure Stories (2003), Aftermoon, Dark Matter: Reading the Bones (2004), Senora Suerte, The Magazine of Fantasy & Science Fiction[5] (September 2006); and non-fiction works: The Black Rose, historical fiction about Madam C.J. Walker[6] (2000), Freedom in the Family: A Mother-Daughter Memoir of the Fight for Civil Rights (2003) (with Patricia Stephens Due)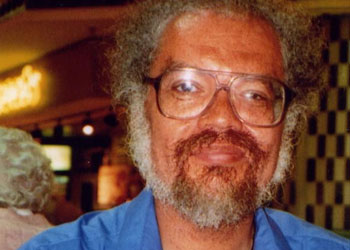 Charles R. Saunders (born July 12, 1946) writes fantasy, essays, and other non-fiction, including books about the black community in his adopted home in Nova Scotia.  Even with an night shift job as a copy editor he finds time to write in long hand and to self publish.  His works include (but are certainly not limited to) Imaro, The Quest for Cush, Dossouye, The Trail of Bohu; and essays: Why Blacks Should Read Science Fiction – Dark Matter #1 (2000), Die Black Dog! A Look at Racism in Fantasy – Toadstool Wine (1975), Of Chocolate-Covered Conans and Pompous Pygmies – New Fantasy Journal #1 (1976); and short stories The Singing Drum (1977), Two Rogues (1977), The Return of Sundiata (1982), Drum Magic (1988); and screen and radio plays: Amazons – screenplay (1986), The Sam Langford Story – radioplay (1987), Stormquest – screenplay (1988)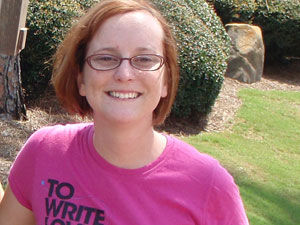 Kelly Cipera has been a bookworm from a very early age, discovering the fantasy genre in the 7th grade by reading The Smallest Dragonboy by Anne McCaffrey during an English class. After that it was too late; science fiction and fantasy became insatiable habits helped along by her father. Married to a rocket scientist, she now lives in Virginia and continues to read voraciously.