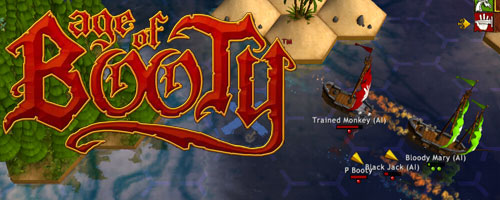 Talk Like a Pirate Day was September 19, but it's never too late for a little booty. I'm talking, of course, about Age of Booty, the new pirate game from Capcom that's sailing its way onto your gaming consoles this week. By all accounts, this will be a pretty awesome game, providing a rich real time strategy experience that also is fast paced and easy to jump into for nearly anybody.
Age of Booty will be appearing on the XBox 360 Arcade on Wednesday for 800 MS Points, and it'll be following on Thursday on the Playstation Network for $10. It'll be coming to the PC at a later date.
Jason is the founder and managing editor of Fandomania. He is severely into toy collecting, plays a worryingly large amount of games, watches way too many movies and TV shows, and reads more than his fair share of books and comics. He also likes guacamole.