Review: Sons of Anarchy 2.01 – "Albification"
Original Airdate: September 8, 2009
Rating: TV-MA (Intended for mature audiences only)
Just like that, the Sons are back with a bang on FX.
When we left our merry band of outlaws, Opie's wife had been shot and killed in a botched attempt on his life and Jax knew that it was just a set-up. Jax was also worried about the state of the club and its direction. We didn't have to wait long for Opie to come back to town and his pain throughout the episode was palpable. He wants revenge for the death of his wife and Jax wants to give it to him in a way that won't damage the club. Despite the obvious tension between Jax and Clay, they are working together to make a new deal with the IRA that should take some heat off of the club while ATF is looking at them more closely.
Just as soon as things seem they may be calming down, however, newcomers Ethan Zobelle (Adam Arkin) and AJ Weston (Henry Rollins) show up as white "separatists" (not to be confused with supremacists) looking to help the local law in Charming get rid of the criminal element that SAMCRO represents. Arkin is fantastic as the "gentleman racist" and Rollins is, well, Rollins. He's just a scary dude.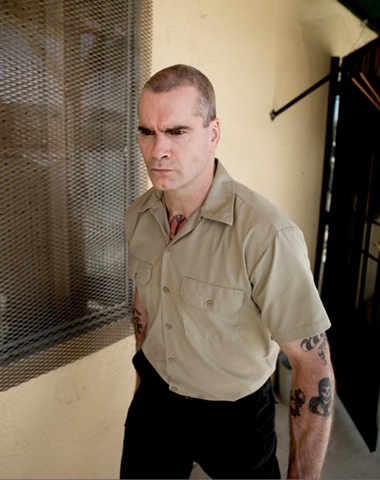 Meanwhile, Agent Stahl is back, letting Bobby know that the only witness in his murder trial has been missing for three weeks so they are going to let him go. The club throws him a party when he gets released, but Zobelle and Weston show up to crash and "encourage" the club to stop dealing guns to the Mayans and the Niners. Clay doesn't respond very well to the thinly-veiled threats, and just like that SAMCRO has a new enemy.
I was most impressed with the way Sons of Anarchy picked up the tension from the end of season one and continued it right into season two. The characters seem to be growing a bit: Gemma shows a softer side for much of the episode and Jax is strong, looking out for both the club and Opie. I can't help but think that there may be a showdown within the club in the not-too-distant future, but by the end of the episode it certainly seemed that the tension within the club will probably take a backseat to some other problems.
For my money, Sons of Anarchy is one of the two or three best shows on television and it's only getting stronger. I give the season 2 premiere a solid 10 and I can't wait for next Tuesday night.