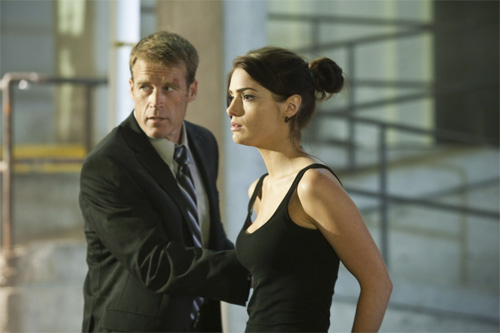 Episode: Human Target 2.03 – "Taking Ames"
Original Air Date: December 1, 2010
Ames's past catches up with her.
Remembering that Ames has a past as a juvenile delinquent, this week the show starts off with her assisting an old friend, Brody Rivera, with a heist. Ames thinks she's done, just a favor for someone who didn't rat her out when he got busted, but little does she know that he has since fallen in with a worse crowd.
Enter Mr. Markus, a big-time San Francisco criminal who wants Ames's help in stealing a large set of diamonds. Let me tell you, from the first appearance of this guy, the show lets you know he's not someone to mess with (cue brief glimpse of guy tied to a chair being worked over).
After the first heist, Ames was busted by Chance and it looks like Ames's future with the company is in jeopardy. Of course, this means that when she meets with Brody and Markus that Chance, Winston, and Guerrero are in the distance eavesdropping on the conversation to see if she will fall back into a life of crime. However, Ames isn't looking to get back into game, and immediately calls Chance for help.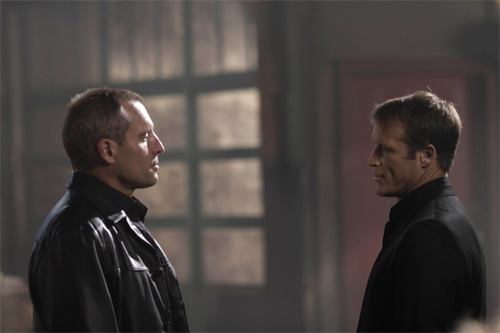 Chance and Guerrero then stage a switcheroo with a man code-named "Chicago" who's coming in from out of town for this heist. While Guerrero kidnaps Chicago and Chance takes his place, no one knows exactly what Chicago was hired to do. It's only after Chance is lead into the room with the tied-up man by Yuri that Chance realizes that he's the "cleaner" — and it's his job to make sure that Ames and the others don't survive the heist.
Meanwhile, back at headquarters, Winston is trying to keep all of this secret from Ilsa, who has already threatened to fire Ames if the young thief's personal life interfered with the business. In the middle of their chat, Guerrero enters with a tied up Chicago, who subsequently gets free and leads to a fight between himself, Guerrero, and Winston as Ilsa watches horridly.
As the heist goes down, Chance works his magic to subdue the other participants without killing them. However, Brody sees this happen and assumes the worst, making a break for it with the diamonds, or so he thinks. Ames switches bags with Brody in a sleight-of-hand maneuver.
Markus isn't too pleased with this, however, and he captures Brody, threatening to kill Ames's friend if she doesn't provide him with the diamonds. The exchange goes down at the bus station, where a false door in a locker provides Markus with a mean to get the diamonds and escape, while Ames and Chance realize that Markus was never going to let them win. When they go outside to find Brody, they discover him sitting on a park bench with a pressure-sensitive bomb under him. Chance then risks his life and hearing to save Brody in one of the most badass moments in the show.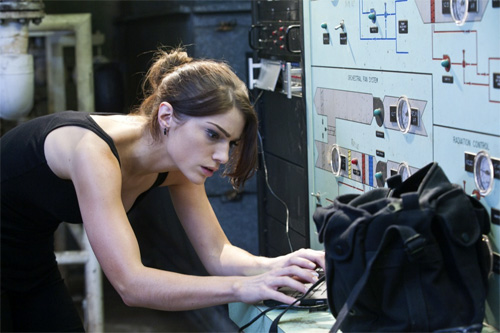 However, Markus doesn't get away scot free. On leaving the bus station, he's confronted by Guerrero and a very unhappy Chicago, who has since learned that after he was to clean up the rest of the crew, Yuri was going to finish him off. Chicago and Markus leave to have a prayer meeting in the van, and the team takes a well-deserved break. In the wake of it all, Ilsa realizes Ames's loyalty and allows her to stay.
I knew eventually we'd be seeing Ames's past come back to haunt her, and an episode like this is a show's typical way of trying to flesh out the background of a new character. While not the most spectacular way to do it (in fact, it almost came off like an amped-up after-school special), I liked the episode. The fight with Chicago in the office was cool, although I felt Markus could have come off as more dangerous. The most we really get to know he's bad at first is the dude in the chair and Guerrero's remark that Markus has some bodies to his credit.
Stay tuned to the next review, where I pick up with last week's "Return of Baptiste."
Rating: 3.5 / 5 Stars