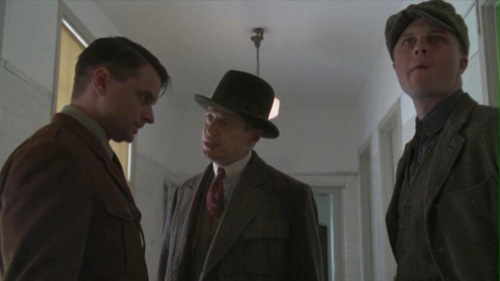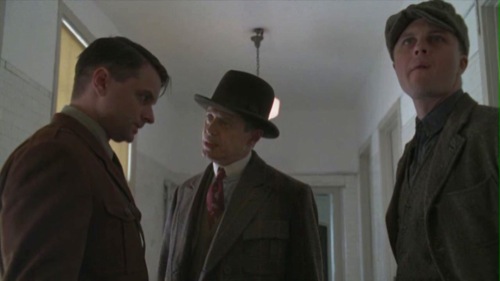 Episode: Boardwalk Empire 1.03 – "Broadway Limited"
Original Air Date: October 3, 2010
Screencaps from Shadow of Reflection.
A question was left unanswered at the end of "The Ivory Tower." Who survived the woods massacre and what did he see?
The mystery survivor is being wheeled into a hospital under the watchful eye of Atlantic City sheriff, Elias Thompson, whose brother, Nucky, arrives shortly after the survivor, with Jimmy in tow. The three men speculate on the likelihood that the survivor won't survive his treatment.
Margaret Schroeder is attempting to get on with her life, caring for her small children, when a messenger arrives from Nucky with a job offer for her. All we hear about the job is that it's some place with a French name.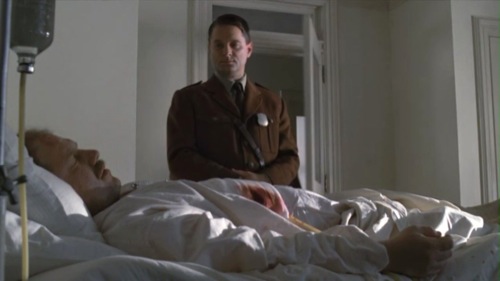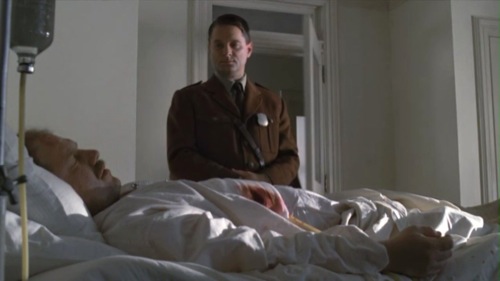 Meanwhile, back at the hospital, Eli Thompson orders the doctor to leave him alone with the mystery survivor of the woods massacre so he can be "questioned." Thompson, however, has no plans on questioning him. Instead, he tries to smother him but is interrupted by Agent Van Alden. Thompson tries to assert jurisdiction while Van Alden goes to get a subpoena for the mystery man.
We find out that Nucky is giving money to the clinic treating premature babies we saw him visit in the pilot episode. Nucky's girlfriend comments that he's smart to have avoided having kids but, reluctantly, says she'd have his baby if he wanted her to. Nucky puts off the discussion until "after the election."
Margaret Schroeder is to be a dresser in a French dress shop and it's obvious to that her boss, Madame Janette, was forced to hire her at Nucky Thompson's suggestion. Margaret is told she is to be seen and not heard and, although she's nervous, she admires herself in the fancy dress.
Later that night, at a party, Nucky demands to know if Eli "finished" the survivor and, when told he wasn't able to because of Van Alden's arrival, Nucky orders Eli to clear things up.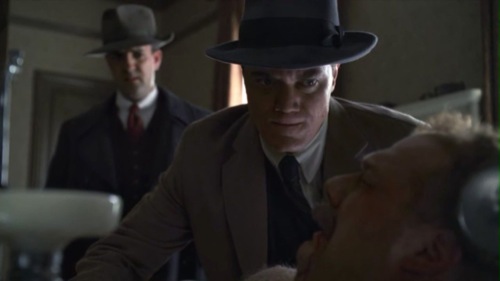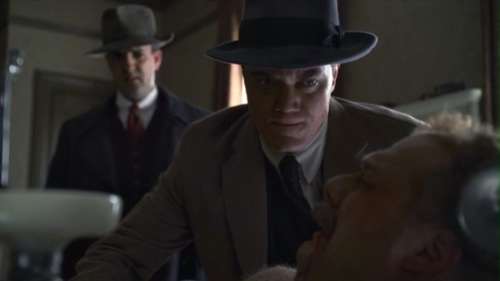 Van Alden bluffs and takes custody of "John Doe" to keep him away from Eli and Nucky as Van Alden recognizes the mystery man as one of Arnold Rothstein's gang. Van Alden decides to take John Doe back to New York but his fellow agent tells him that the man's pulse is weak. They find a dentist's office and storm in, demanding the dentist's help in reviving the man. The dentist revives him with an anesthetic, cocaine, and the man wakes up, insulting him in German Yiddish, before Van Alden presses on his gunshot wound, inducing him to talk. The man names one of his attackers as "Jimmy" and said he was wearing a mask before he dies.
Back in New York City, Arnold Rothstein takes a break from a 14-hour poker game to talk with Charlie Luciano about the fact that his sister-in-law's nephew briefly survived the woods massacre and named Jimmy Darmody as the person who shot him. Rothstein tells Luciano to kill him to settle the debt.
Doyle is meeting with mysterious Italians about the fact that Nucky gave an operation Doyle started with funding from the Italians to Chalky White. Doyle is told to get the business back or else.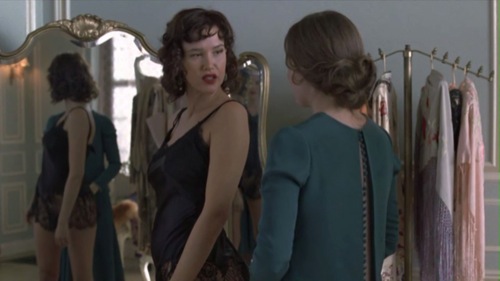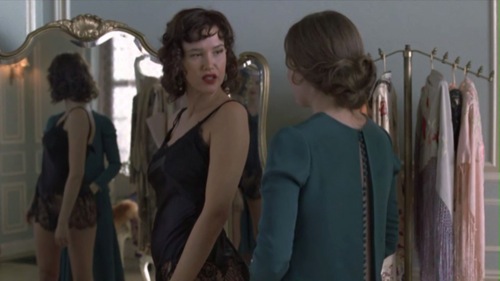 Margaret is instructed to take some apparel to a very important customer in the dressing room of the shop where she works. The customer is Nucky's girlfriend, who shows an obvious disdain, bordering on hatred, for Margaret as she orders her around.
Van Alden is holed up in the post office in Atlantic City, as it's the only federal building in town. He's phoning his supervisor to tell him of the apparent involvement of Jimmy Darmody in the woods massacre. Van Alden mentions arresting Jimmy but is abruptly ordered home while the proper steps are taken to ensure the arrest is legitimate.
Nucky's summoned Jimmy to his office to inform Jimmy that the mystery man from the woods massacre finally died but not before pointing the finger at Jimmy for the massacre. Jimmy is all false bravado in the face of this revelation and, when Nucky sends him away, Jimmy refuses. Eli involves himself when Jimmy says he can't leave Atlantic City because of his son. Nucky gives him money to give to Angie for her and the baby and sends Jimmy into a pseudo-exile in California.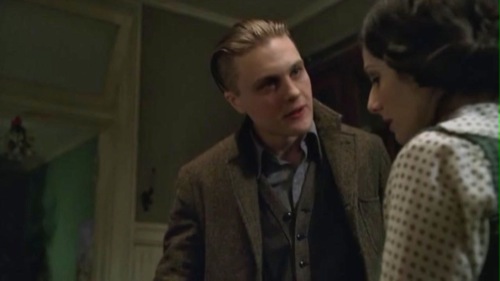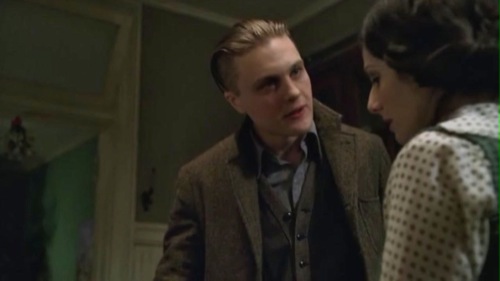 Jimmy and Angie fight over Jimmy's departure because Jimmy won't tell Angie where he's going or why. He says Angie didn't mind him leaving when he went off to fight in the war. Angie reveals that she was unfaithful to Jimmy while he was overseas. Jimmy leaves but looks back momentarily before leaving for good.
Chalky White is overseeing his new liquor operation when he leaves to find one of his men hanging, dead, beside his car and the words "liquor kills" scratched into the door of his car. Nucky comes to see Chalky and tells him that the last thing they need, meaning Nucky and Chalky's operation, is a race war. Nucky concocts a story about the dead man cheating with another man's wife, so as to avoid any retaliation from Chalky's men against those responsible.
Jimmy, on the train to California, gets an idea when he hears the conductor mention that they're stopping at a station where there is a train to Chicago, Illinois.