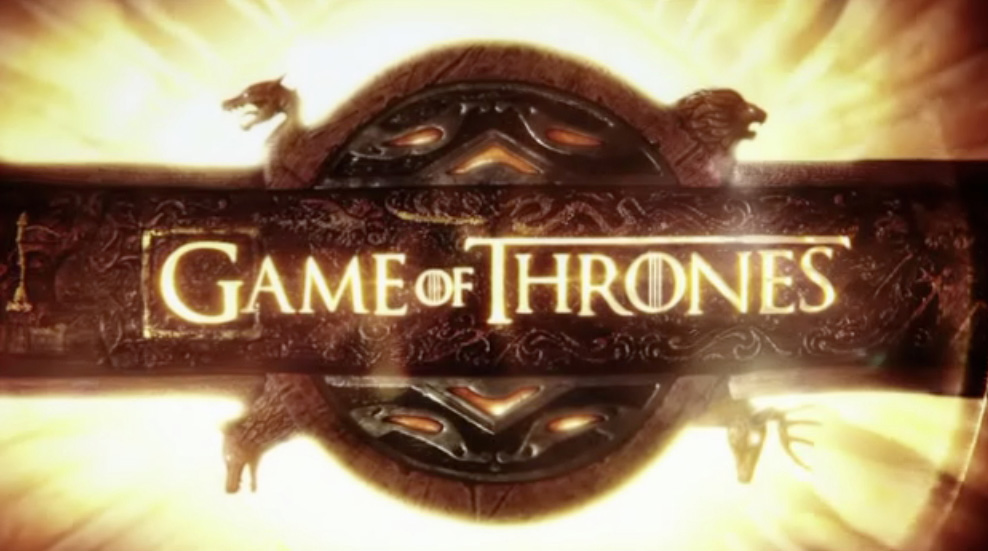 Episode: A Game of Thrones 1.01 – "Winter is Coming"
Original Air Date: April 17, 2011
A deserter from the Night's Watch is tracked down outside of Winterfell, prompting Lord Eddard "Ned" Stark to deal out harsh, but swift justice. It also raises concerns about the dangers in the lands north of the Wall.
Upon his return home, Ned learns from his wife Catelyn that his mentor, Jon Arryn, has died in the Westeros capital of King's Landing, and that King Robert is on his way north. Meanwhile, across the Narrow Sea in Pentos, Viserys Targaryen plans to forge an allegiance with the nomadic Dothraki warriors by giving its leader, Khal Drogo, his younger sister Daenerys's hand in marriage in order to take back Westeros (the kingdom he believes rightfully belongs to him).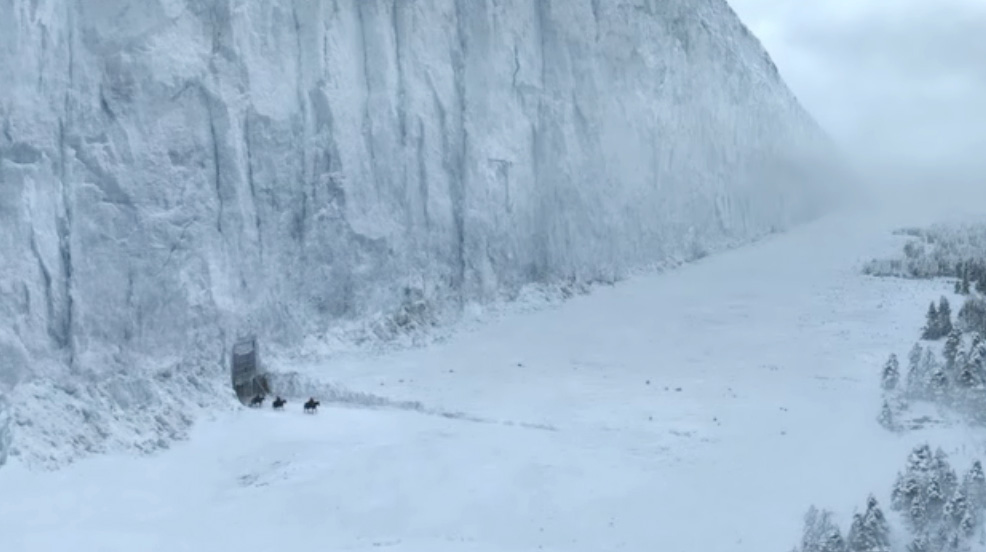 I should warn you since I'm going to be reviewing this show for the duration of the season: I'm a fan of the book this show is based on. Now, I'll try my best to keep the comparisons to a minimum but there will be some. Having said that? This. Was. Epic. If you know the source material, you knew it had to be epic. There's just no way anyone could go half-assed on this story and get away with it. For that reason, I'm so glad that HBO picked the series up and it didn't get taken by a different network. The scale of everything is huge, from the sets, to the costumes, to even the hair on some of the characters (Cersei, I'm looking at you), it all comes together to make a believable world that didn't take long for me to buy into.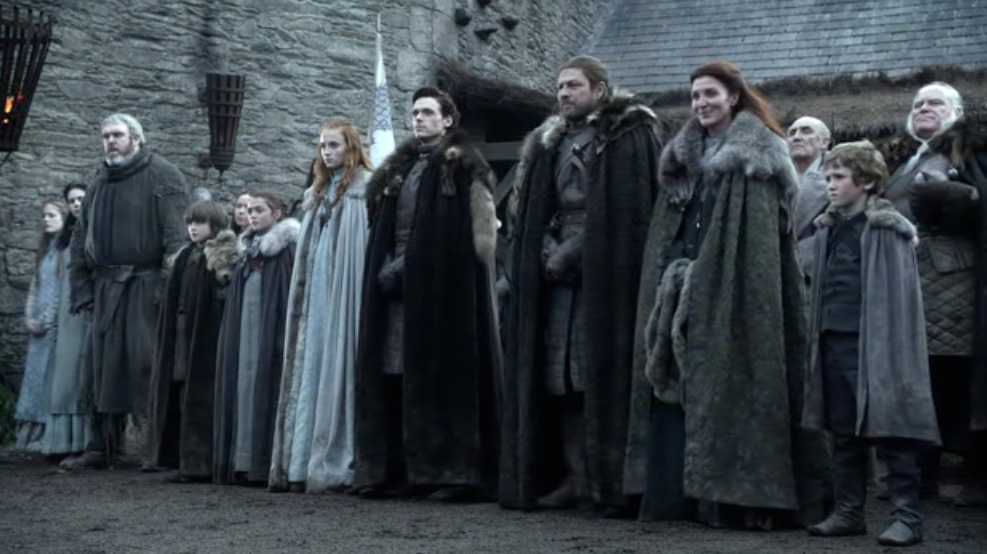 There was a lot of setup and story in this first ep (which was only the first episode and not a double opener like a couple of other shows that premiered this month), but for me it seemed they did a pretty good job truncating what was in the book and translating it all into a show. We have a mysterious threat to the far north, beyond the Wall, that supposedly hasn't been around for a good thousand years. We also have some political intrigue going on in the capital of Westeros, King's Landing, that involves the possible murder of Jon Arryn (the King's Hand) by the Queen's own family. The king, Robert, goes to Winterfell to make his old friend Ned the new King's Hand because he feels that Ned is the only person he can trust now that Arryn is dead. Beyond the Narrow Sea, what's left of the House Targaryen (the family that ruled Westeros before Robert) are making moves to get back the land and title that once was theirs. Or at least one of the last Targaryens is doing that. The other is getting traded for an army. And the story only gets more twisted and shady from there.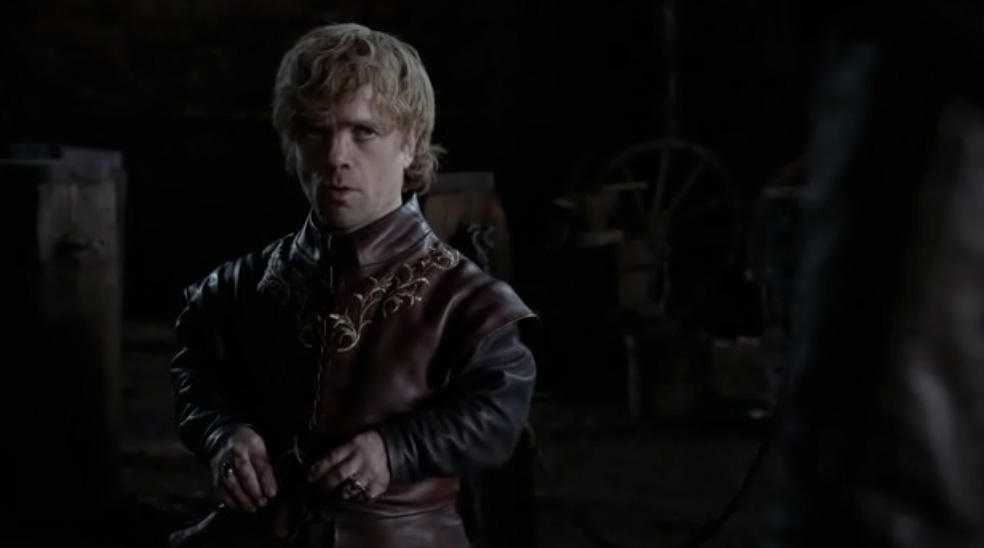 What really helps sell all of this (besides the fantastic sets and costumes and locations) are the actors. There was some fantastic casting here, which is a good thing because it's a character-driven story. Peter Dinklage as Tyrion Lannister is fantastic. My love of that character did not wane at all having him portrayed on screen. The same could be said about the rest of the cast, from the characters I love to the character I hate. The kids they cast are magnificent so far. I mean, Joffery didn't even have any lines and you could just tell from the actor's portrayal of body language that he is an evil little boy. Sansa was appropriately girly and kind of spoiled. Arya was scrappy and ornery. Bran was sweet and if you're like my mother you were horrified the ep ended that way for him. And Jon was angry about his station in life but dutiful nonetheless. While the adults are important, I think it's great that the child roles were taken just as seriously as the adults because a lot of the story happens from their point of view.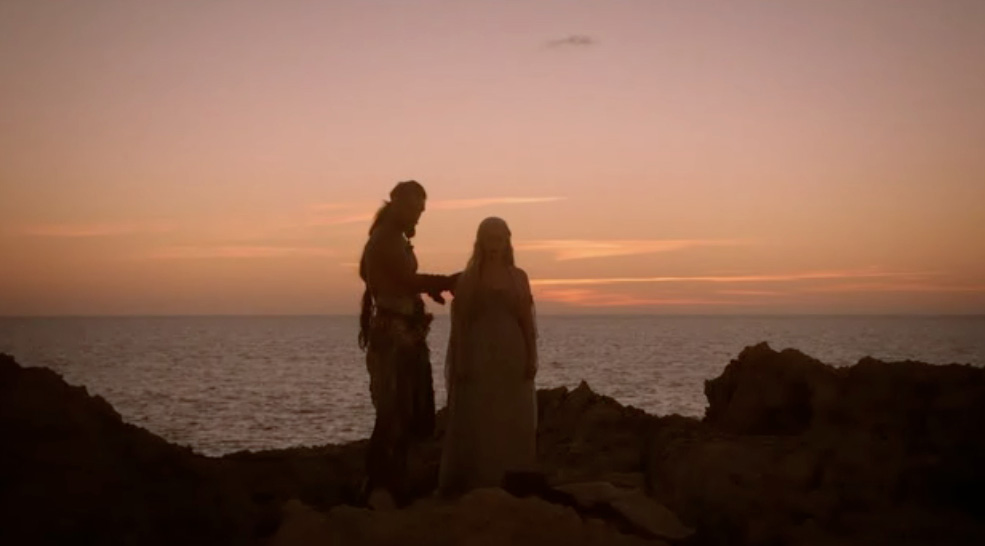 I thought there was a good mix of gore, sex, and political maneuverings (things I had seen in some reviews prior to the airing of the episode as being an issue for some), and in fact I thought the gore and sex were kind of downplayed when compared to the source material. There were two things I felt they truncated for the show that played better (for me) in the book. The first was when Robert wants Ned to take him down to the crypt of Winterfell. For me, I think it's very telling of Robert's character that he goes down there to see the grave of Lyanna Stark and I don't think it was expressed well in that little bit of a scene. I had always felt that she was the reason for Robert's war against the Targaryens since it never really seemed to me that he wanted to be King (in the ruler and responsibility sense). It's a little thing, but it made Robert more than a fat, whoring, drunk for me in the book.
The other thing that bothered me was the wedding night for Daenerys and Khal Drogo. In the book, it's way less rapey than it was on screen. For me, that scene in the book made Drogo infinitely more endearing and ultimately helped make him one of my favorite characters. On screen, cutting it down to what it was just, well, rapey is the only word I can come up with for it and it so wasn't a moment between them that was rapey or should have been portrayed as rapey. I feel like without it being like it was depicted by George R. R. Martin, their relationship developing into what it does is less believable.
Two small things that definitely didn't take away from my enjoyment of the episode overall. I am so excited to see where they take the story and see everything I've been imagining unfold on screen.
Rating: 4.5 / 5 Stars