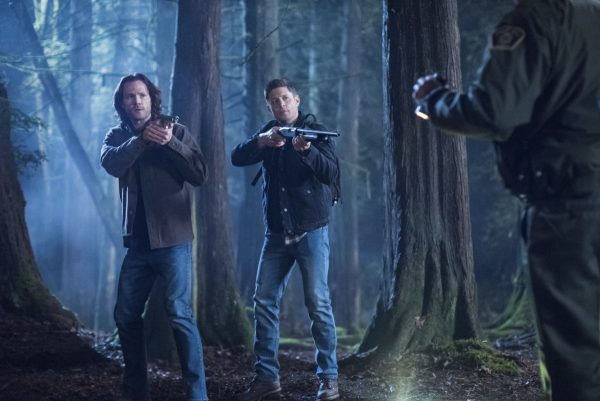 We get a division of plots, a newly-discovered monster, and the ongoing Winchester family tradition of lying to cover up what's really going on. It's an interesting dynamic that's building and one that may have dire consequences before this is all over.
Note: This recap may contain spoilers!
The boys spent the episode focusing on a case, while Jack spent his alone-time trying to fit in like a real boy. Only one of them had a successful outcome in all that. While I'm happy we got to see a new monster and focused on some old-school hunting with the Winchesters, I'm fearful of what will become of Jack. He is not okay. But, then again, neither is the rest of his family, so he's in good company there.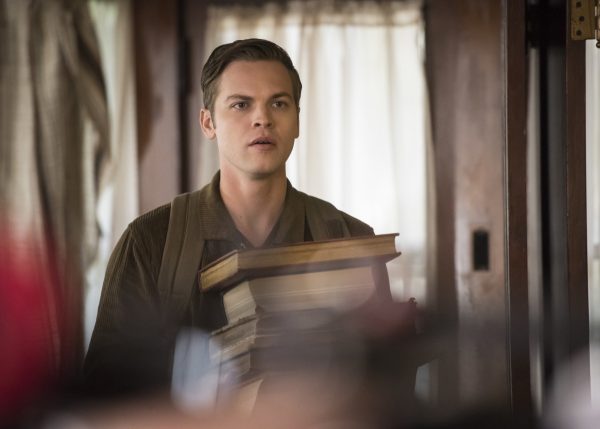 When the boys get a case, Jack is left behind under the guise of having to leave someone in the bunker in case other hunters check in. He takes to his mission well and even tries to make friends with the local kids, the group of which we met before. I love that Jack's trying to do this, but it's very obvious how out of touch he is with normality. He doesn't know current music, he's not up-to-date on what kids his supposed age are going through for school, and his people skills are a bit rusty…just like one of his fathers.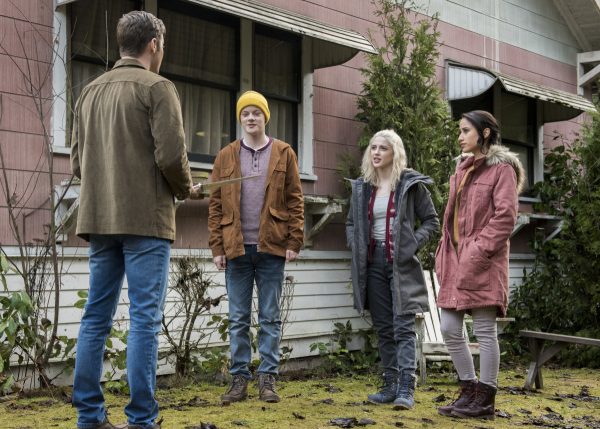 But Eliot's fan-worship over Jack's knowledge of the supernatural was cute. That was Jack's in, a way to connect with the kids, but his lack of social knowledge and perhaps his lack of a soul meant it all had to end in tragedy. I knew, as soon as he revealed his powers and started swinging his angel blade around, that it would not end well and I was right. He still hasn't learned that, just because he can fix things, it doesn't mean there won't be repercussions. Healing Stacy doesn't negate the fact that he stabbed her in the first place. The kids are scared of him, just as others will be as well. And him not telling Dean or Sam what went on in their absence is just another reflection of how much of a Winchester Jack really is. Cover it up, protect those you love, and suffer the consequences when the truth finally comes out.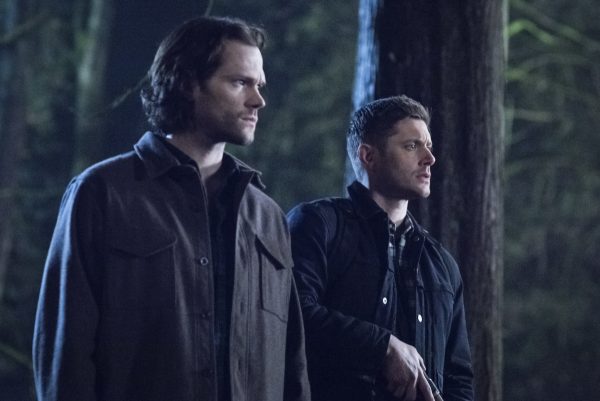 Meanwhile, Dean and Sam went off on a case that felt a bit like a throwback to younger days, but also a bit fresh because they had never encountered the monster before. A girl gets bitten and killed in the state park, but the cover story of it being an animal attack doesn't sit right with Sam. This is the same park that's seen multiple people disappear over the years, so of course it's a case the Winchesters have to look into. And during the course of research they discover that it's most likely a Kohonta, a local Native American legend about a monster that roams the woods and likes to consume human flesh. Fun times indeed. And after yet another wilderness attack, it's up to the boys to take down the monster before it can take down even more victims.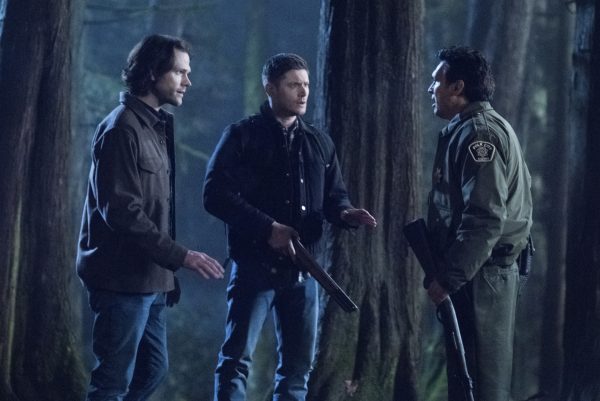 In opposition to this, mostly out of fear and the need to protect his son, is the town sheriff. But he knows it's not just some coyote, like he's been telling everyone. He knows that the Kohonta exists and it's out looking for its next meal constantly. And I also liked that the sheriff brought up a very good point when the boys revealed their true selves. Wouldn't it be better if the Winchesters told the world that monsters exist, to help protect them and make them aware of what's out there? On one hand, yes, it might help more people be able to save themselves, but it could also backfire and make the world more dangerous. Hunter's work, in secret, is the best course of action for now. They take down the Kohonta, with the sheriff's help, and they will continue taking down monsters. It's their job, it's their destiny.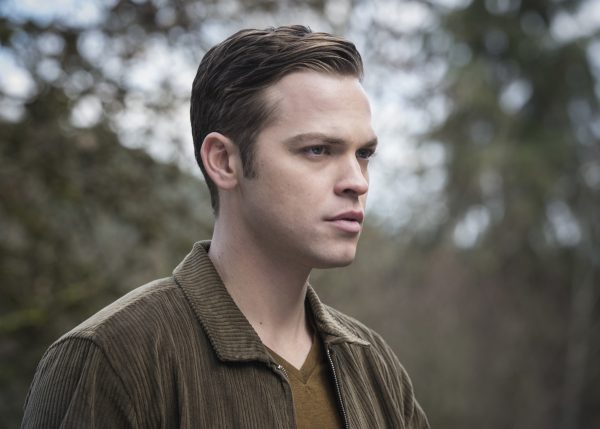 So, where does that leave us? Well, for the boys they're continuing on as they were. For Jack, it's creating a web of secrecy that could have deadly outcomes for the entire family. As much as I wish everything could be okay for all of them, I know that likely won't be the case. Being a Winchester means there is seldom a happily ever after.
Rating: 4 / 5 Stars
Screencaps by SupernaturalWiki