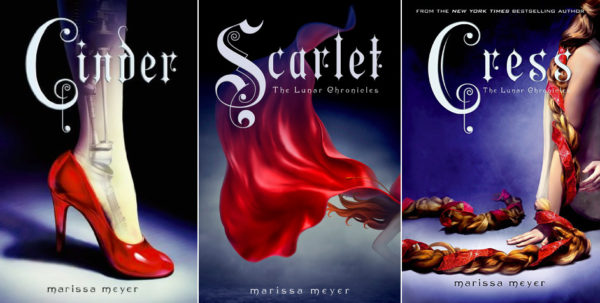 I was a bit dubious about reading Marissa Meyer's The Lunar Chronicles. However, the futuristic spin on classic fairy tales is a delightful surprise. The series has many interesting surprises and an extraordinary cast of characters. Meyer's series includes four main novels, a novella, and a series of short stories. The world of Grimm's and legends becomes space drama that is hard to put down. The names of all the books are listed below.
What Is It?
The Lunar Chronicles by Marissa Meyer follows the story of Cinder the cyborg and her gang of misfits as they plot to save the Earth and overthrow the Lunar Queen. The books borrow elements from Cinderella, Rapunzel, Little Red Riding Hood, and Snow White. The stories take place in the future where Earth holds a precarious truce with the Lunar Kingdom. Queen Levana plots to take conquer the Earth and only a few have the power to truly fight back.
Books In the Series:
Cinder
Scarlet
Cress
Winter
Fairest (Novella)
Stars Above (Short stories)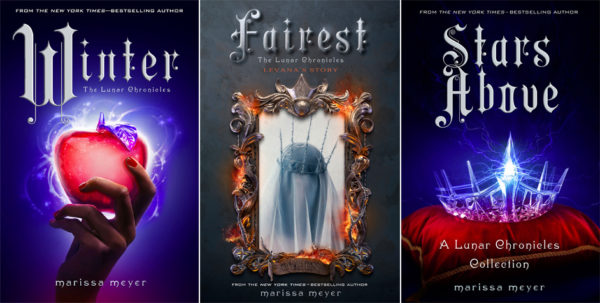 Reasons to Read:
If you are a fan of fairy tale remixes, then this is the series for you. Can you imagine Red Riding Hood (Scarlet) wearing a hoodie and carrying a gun? Or Rapunzel (Cress) living on a satellite and hacking computers? If you can, then pick up the first book now.
This series is great if you like underdog stories. Cinder and her gang are truly outnumbered in the first installations. They are hunted and made criminals by the Lunars. The outcasts become a family which makes them stronger than their enemies.
It's interesting to see fairy tales set in the far off future. It adds a new spin to the magical tales we love. I was tickled reading about a Cyborg Cinderella who makes her living as a mechanic. I can't think of Cinderella the same way again.
It's a fun read. Sometimes, you just want to read a book that you can cruise through without getting emotionally jerked around or swamped in detail. It's a good book without getting so emotionally embroiled you throw it across the room.
I've heard it's becoming a television show! The latest was that the rights of the books were sold. I think it could make a good series.
Not Your Cup Of Tea If…
If you don't like young adult books, then you may think the content too juvenile. However, the content deals with some serious issues and has dark moments. Or, if you if you are tired of fairy tale retellings, you may not like the books.